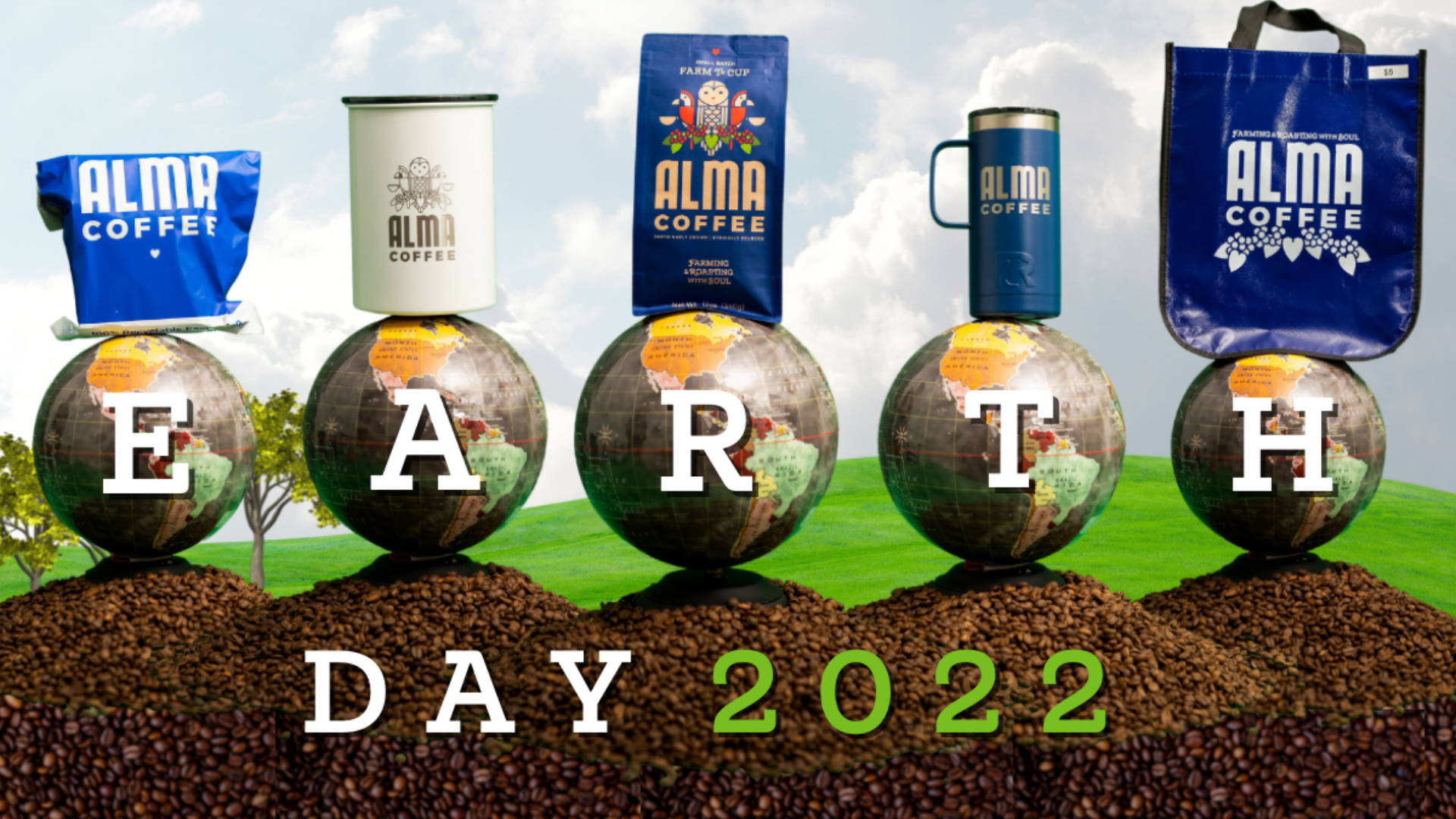 Consider this, Alma Coffee lover—the future of coffee as we know it is in serious danger. 
I know we've all heard this before, but it's TRUE!
From widespread supply chain shortages to an increasing lack of suitable farmland, coffee agriculture is experiencing the worst effects of climate change before many other industries on this planet (we recently covered this topic in a full-length blog).
Although the warning signs have been flashing for decades, especially in the Honduran coffee industry, 2022 might be the first year coffee consumers start feeling the consequences of climate change in more than just their wallets…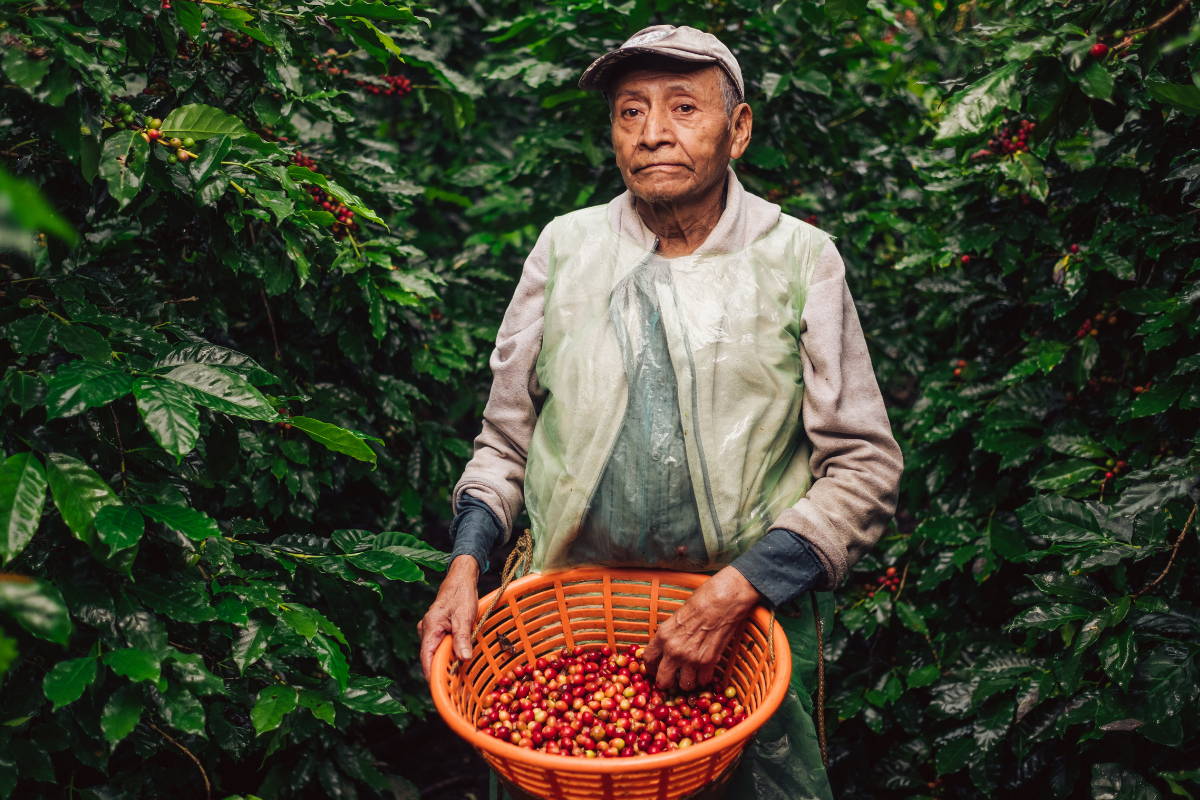 Take climate change seriously, but don't panic:
Although climate change is an ever-looming threat to the future of our favorite bean, coffee farmers have found ingenious ways to invest in sustainable practices and, through these investments, save the future of coffee as we know and love it.
Last year, we dedicated the week of Earth Day to covering how Alma's family farms in Corquin, Honduras—Finca Terrerito—have adopted environmentally sustainable practices to curb many of the immediate and long-term climate issues affecting Honduran farmers.
Since the publishing of that blog at this time last year, our family farms at Finca T have seen incredible returns from big sustainable investments in terms of crop yield, longevity, and the most important metric of all—coffee quality.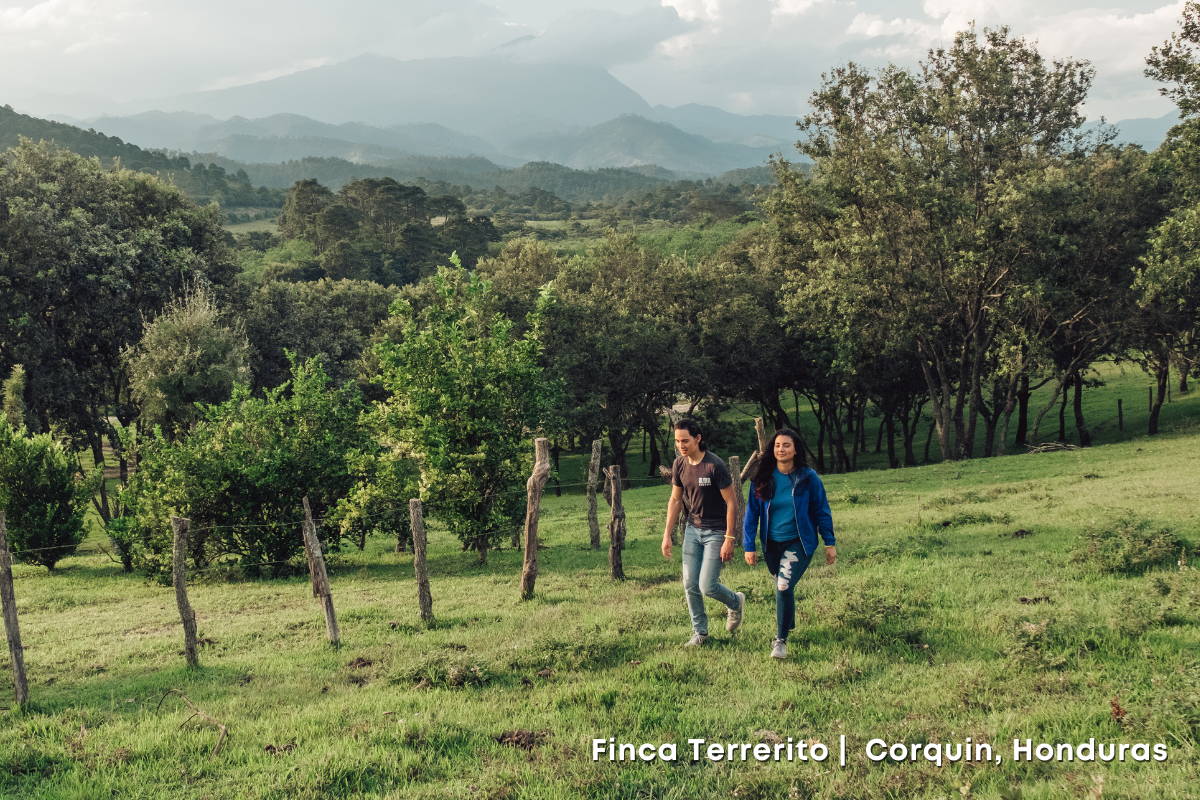 We definitely want to follow up on our family farms' progress in an upcoming blog, but this year we want to move our sustainability spotlight away from our family farms in Honduras to our Holly Springs, GA roastery and warehouse. 
This year's Earth Day blog will touch on many of the big, small, overlooked, and highly impactful sustainable investments we've made since early 2021.  If you want to learn about some of the sustainability initiatives we invested in prior to 2021, check out our blog on Alma's Un-Sung Heroes and let us know which is your favorite!
So, brew up a cup of your favorite Alma Coffee & take a whiff of that extraordinary farm-to-cup aroma before learning a bit more about how your favorite direct trade roaster is investing big & small in the future of our industry (and keep reading to the end to learn what YOU can do to join us in sustainable practices from farm to cup)!
Reducing wastefulness is by far the most impactful step towards a sustainable future filled with our favorite coffees, and it doesn't have to be as inconvenient as you might think!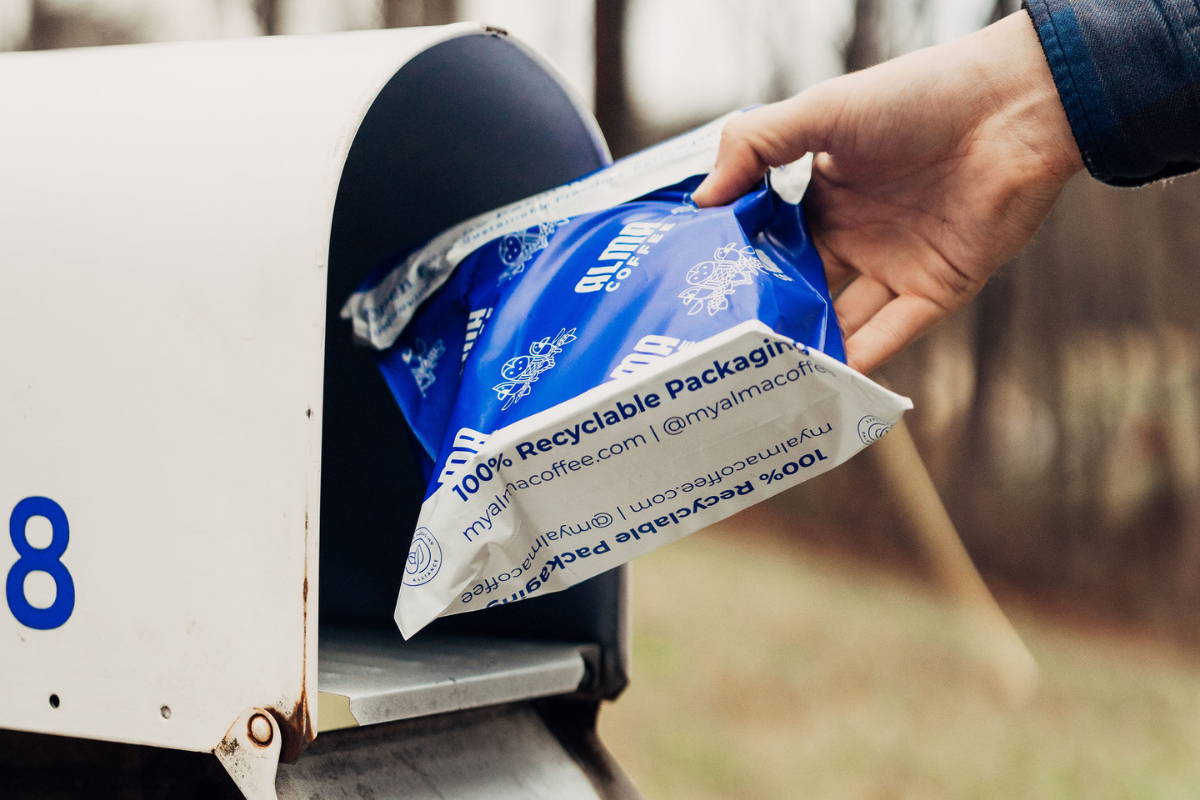 Here at Alma, we made huge moves in this department earlier this year: our new 100% recyclable mailers, for instance, reduce the amount of packaging material, transport space, and warehouse storage needed over traditional packaging boxes.
Since making the shift to recyclable mailers, we've already reaped the benefits of environmental sustainability through cost savings and reduced wastefulness, and this transition has helped our entire team start thinking "outside of the box" when it comes to more sustainable practices in everything we do.
Finding ways to reduce coffee waste sometimes isn't as simple as investing in recyclable mailers or investing in a double insulated coffee tumbler, and that's where re-usability can make a huge difference.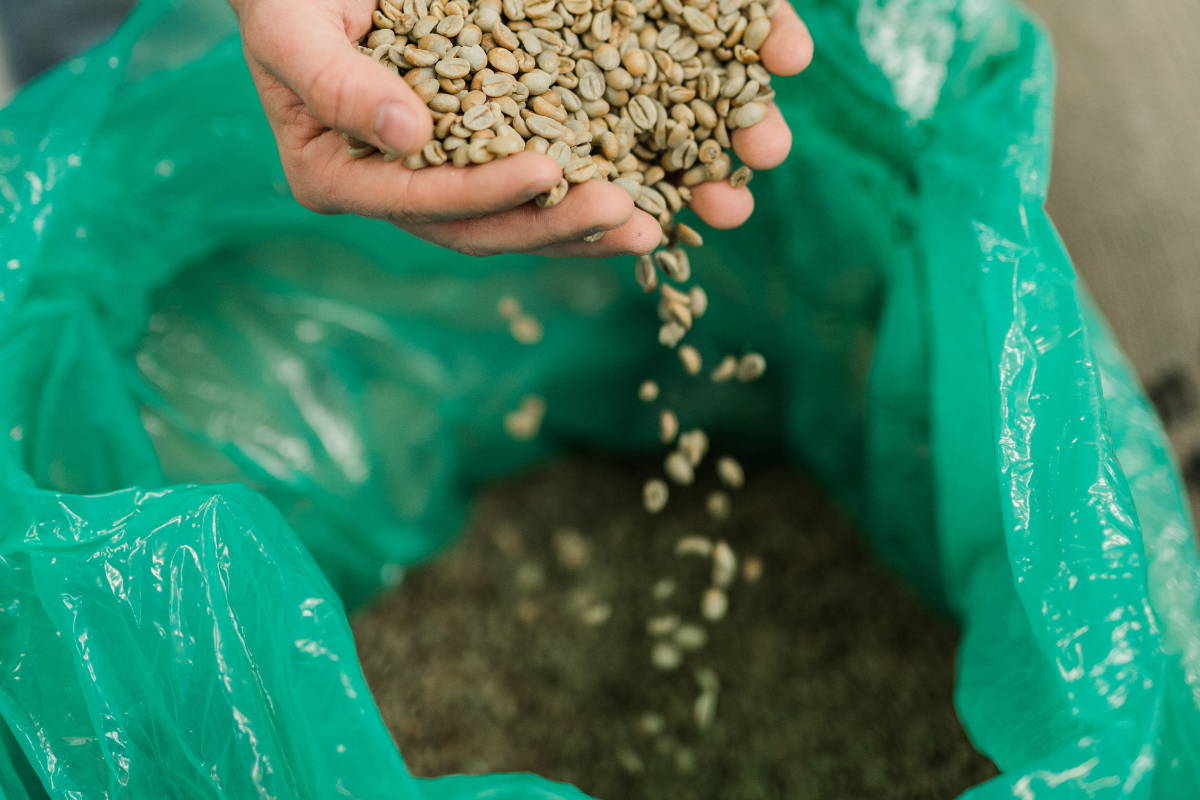 One great example of this is in the re-use of plastic grainpro bags used to ship green bean coffee from Finca Terrerito to our Georgia roastery.
Typically, grainpro bags are discarded after a roaster cuts them open in a burlap sack to begin the roasting process; However, we found that grainpro bags are perfect for holding resting coffee that is in parchment prior to export during picking season at our family farms.
Since opening our roastery in 2019, every single grainpro bag used to seal green bean coffee at origin and subsequently shipped to our US-based roastery is shipped back down to Honduras and re-purposed in the best way possible (some of our farm team have been using the same grainpro bag for years!)
Finally, we'll talk about the last step in the sustainability process—recycling.
Recycling takes the back seat to reduction and reusability because, for lack of better words, it's unclear just how much of a recycled product is recycled after you drop it in the iconic blue bin.
However, if you have complete transparency as to how something is being recycled, then recycling is the ideal sustainable move that businesses and consumers alike benefit from.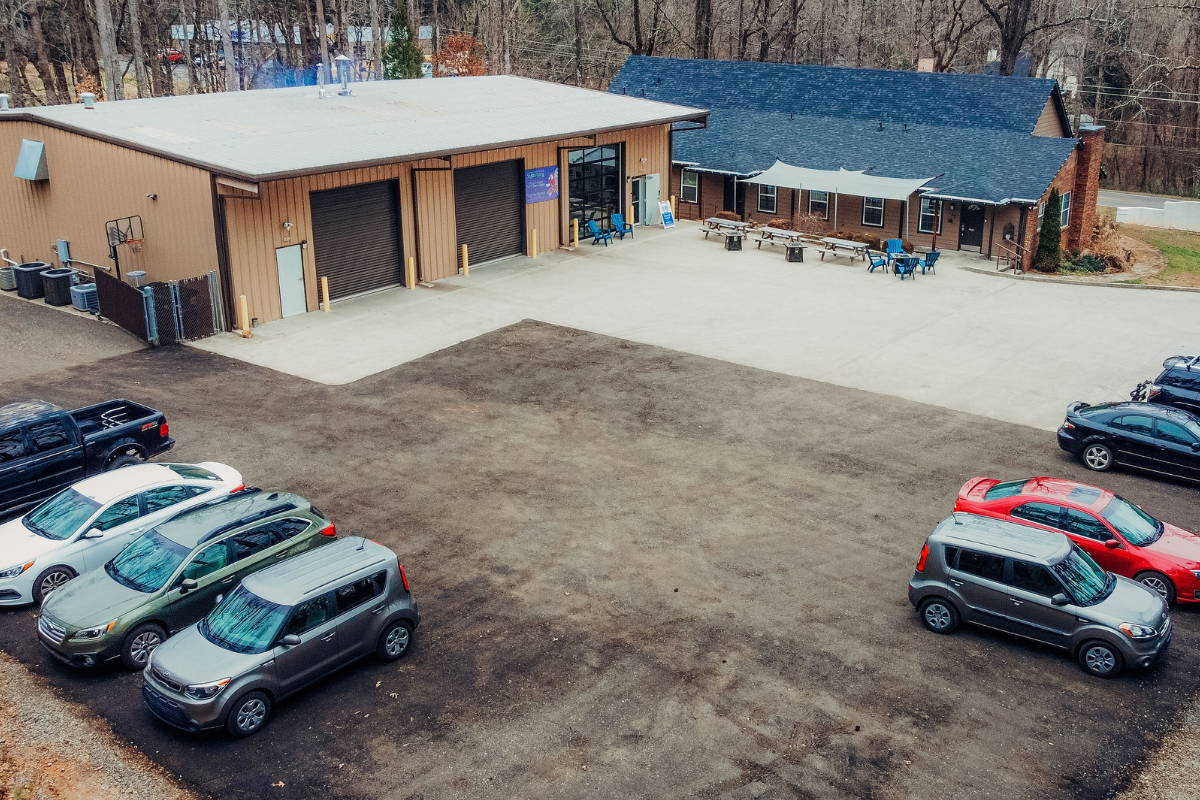 Although we debuted our recyclable mailers not too long ago, we forgot to mention our biggest recycling investment of 2022: the NEW café parking lot!
We worked with an amazing local company called Mullins Pavement to pave our gravel parking lot in Holly Springs, GA with recycled and re-purposed pavement, which eliminates the use of concrete mix and wasteful pavement products completely and give the broken down roads we drive on every day a second life
It might not be as sexy as our mailers, but it sets a clear precedent for other companies to follow: small sustainable investments make a huge difference in the world around this (and can be cheaper, too!).
What can I do to make my at-home coffee more sustainable?
If you are wondering how you can reduce your own coffee waste at home, we definitely recommend evaluating your coffee habits and finding ways to reduce, reuse, or recycle waste where it makes sense—to help, we've laid out a few ideas below to help get your sustainability juices flowing!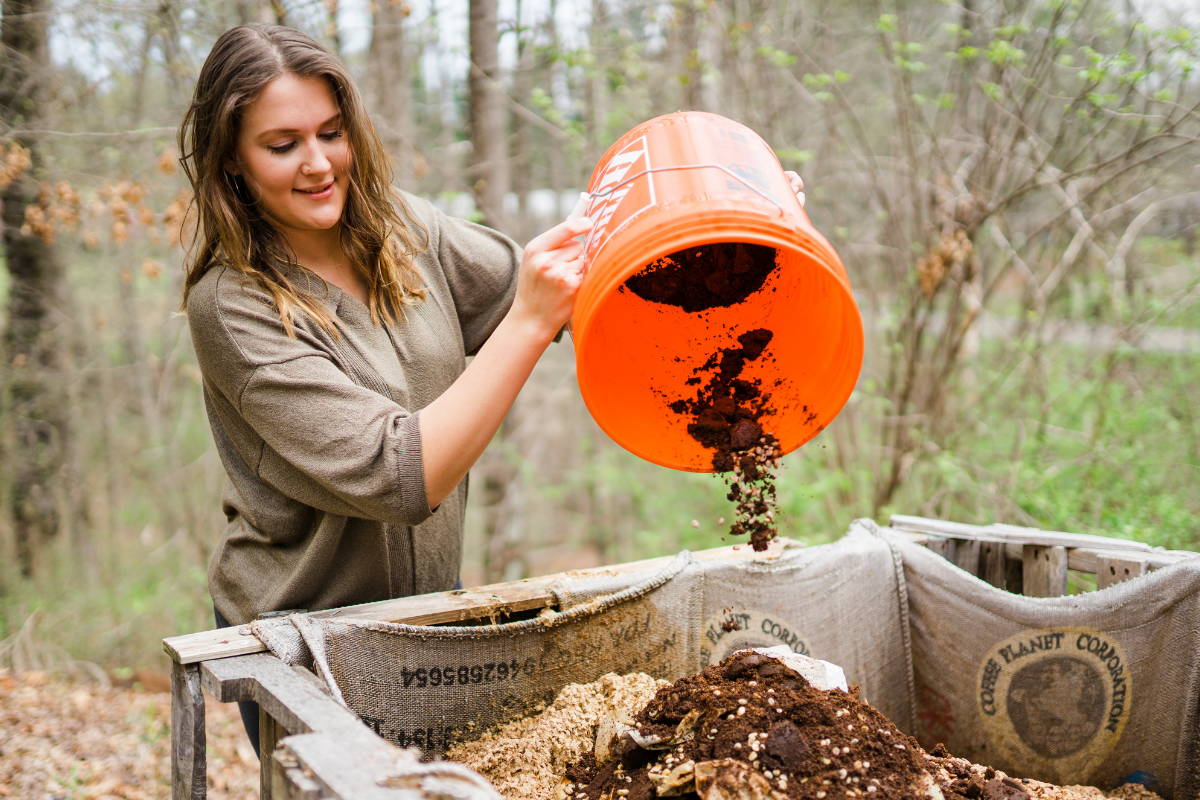 Recycle used coffee grounds
If you're wondering how you can work to recycle coffee waste at your at-home coffee bar, we highly recommend coffee-ground composting [HL]: just like our parking lot, you'll know that composting your used coffee grounds is truly recycling 100% of wasted material. 
On top of that, recycling used coffee grounds into your garden has shown to improve vegetable yield more than traditional composted materials [HL]. Simply put—the more coffee you drink, the more you can compost, and the more you can grow in an at-home garden!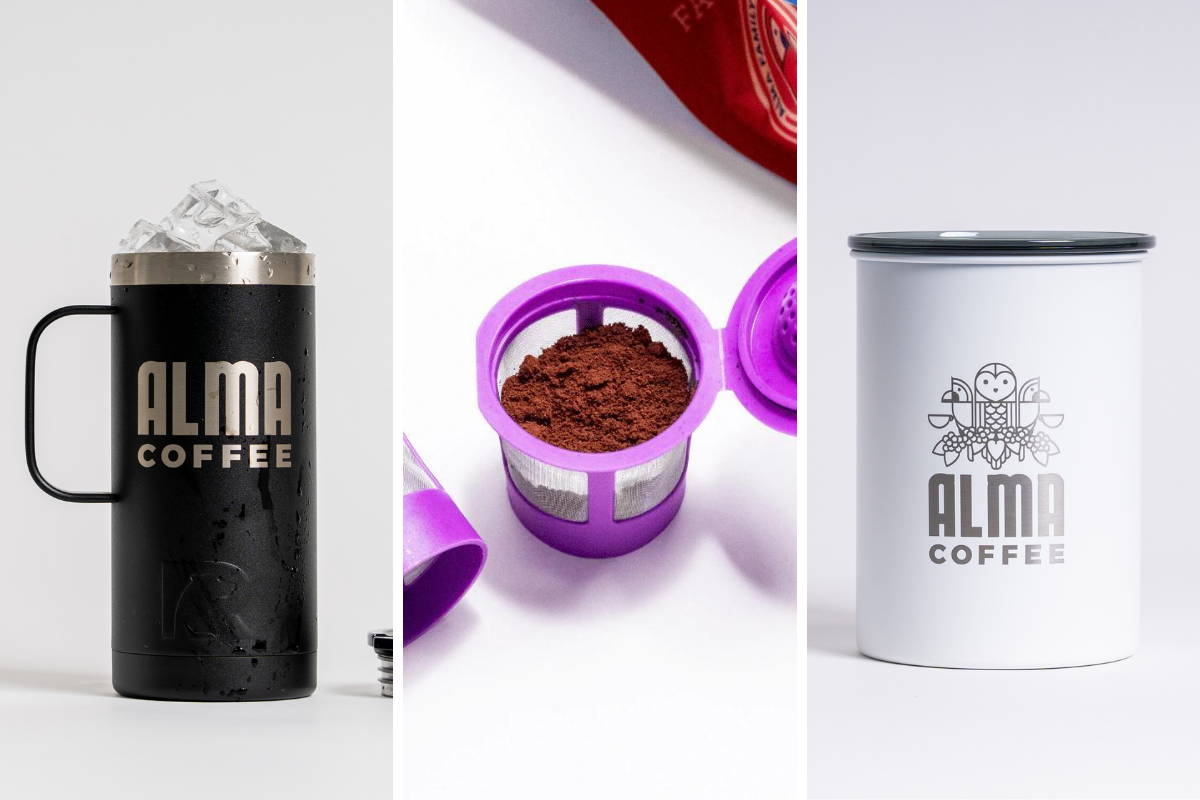 Invest in reusable coffee products
We don't expect you to reuse the 12 oz. coffee bags in the same way we reuse 152 lb GrainPro sacks, and that's why we've continually invested in making reusability as easy as possible for the Alma Coffee familia.
Our Re-Sealable Coffee Canisters were introduced around this time last year as a practical (and money-saving) alternative to traditional coffee bags. 
If you live close enough to our Holly Springs, GA warehouse and roastery, stopping in to fill up your canister every few weeks gives you 4 oz. of free coffee for every 12 oz. you buy and prevents another coffee bag from ending up at the local landfill.
Additionally, other products like coffee tumblers or re-usable K-cups  significantly reduce the amount of waste with every cup you brew, and we put a huge amount of time into making sure they look good too.
Happy Earth Day, Alma Familia!
We hope this week's blog showcased not just a few of the impactful sustainable practices we've incorporate at our own roastery & warehouse, but also demonstrated just how easy it is to make a difference from your own at-home coffee bar, too!
Let us know in the comments below what sustainable initiative you'd like to see us adopt in 2023, or what you plan to do from home after reading this! If you aren't already subscribed to our email newsletter, sign up below to get notified when blogs like this or other fun coffee content is first published. 
Written by: Kelley Bostian