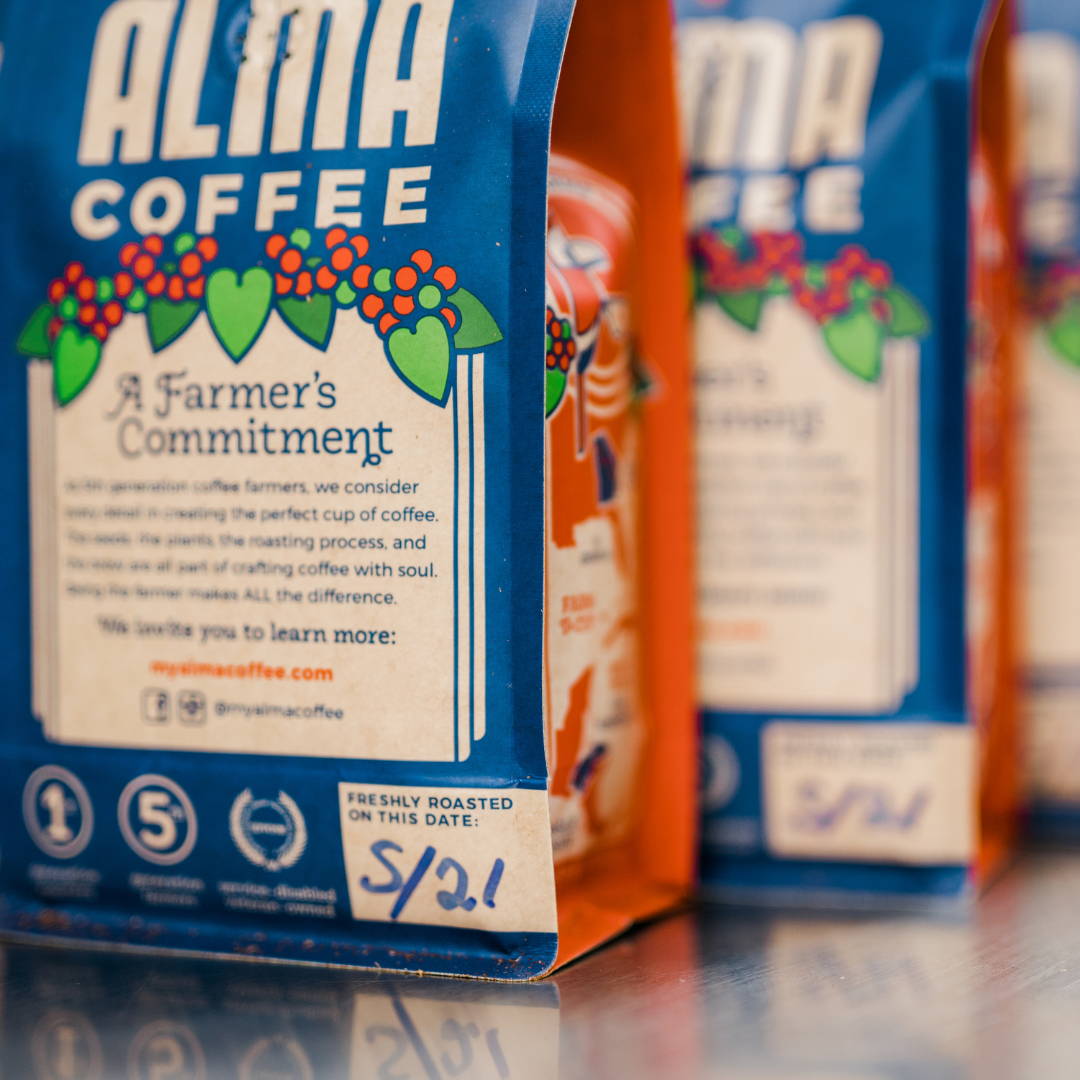 Did you know we roast to order every single day? Our goal is to provide you with the most delicious cup of coffee possible, which is why we handwrite the roast date on each and every bag before shipping it to you. It's a labor of love, but one we believe makes a huge difference in your cup.
Our family coffee farms are certified USDA organic. In addition to excluding pesticides from our farming practices, we go the extra mile to care for our employees. Alma is also a proud member of Georgia Grown!
Co-founded by a service-disabled Army veteran, our love for this country goes beyond being Veteran Owned. At Alma we use products & equipment made in the U.S.A. as much as possible.

What exactly is Direct Trade? It means that from seed-to-cup there are no middlemen in our supply chain. We control the entire process as farm owners, roasters, and cafe owners!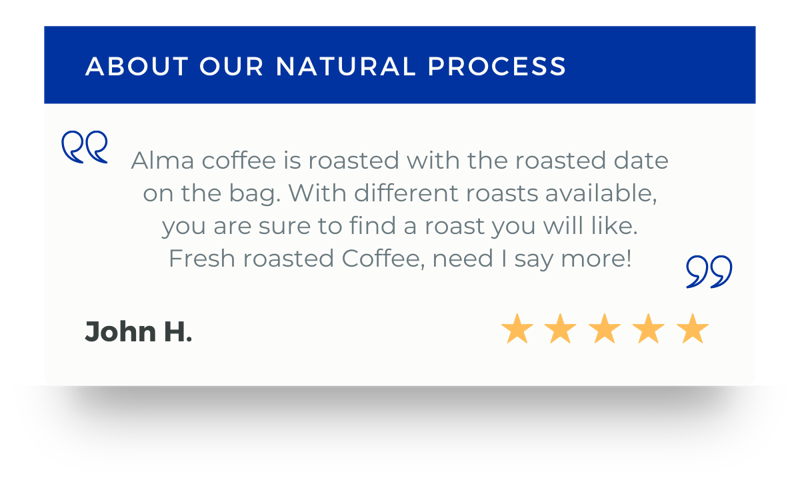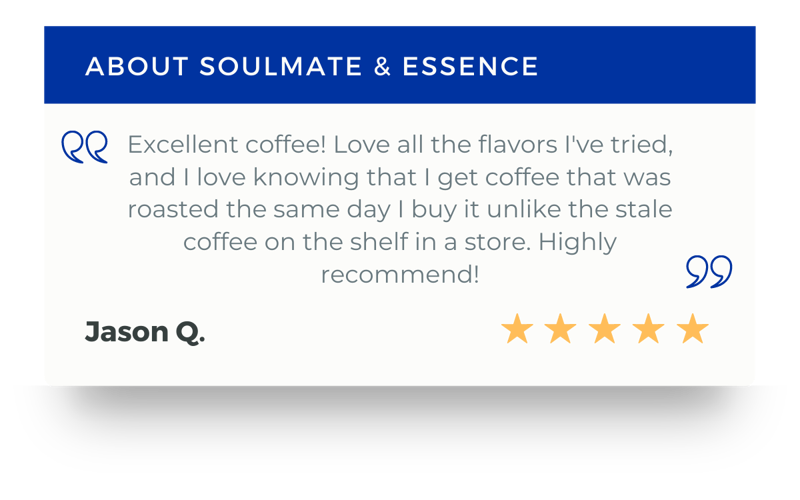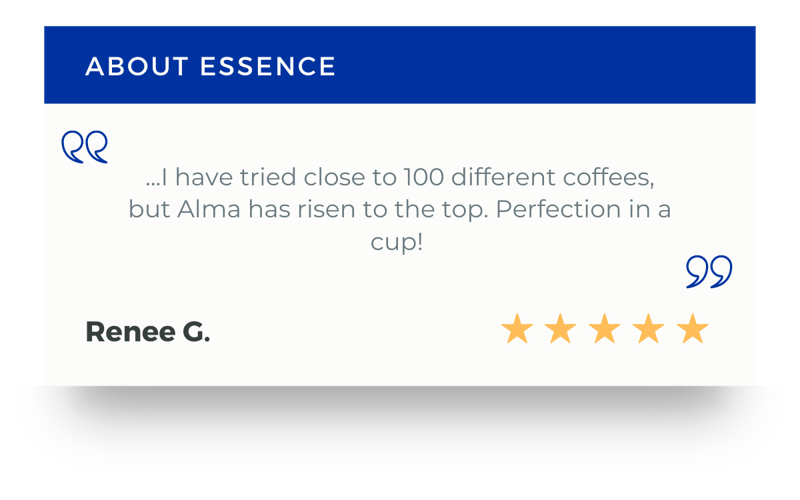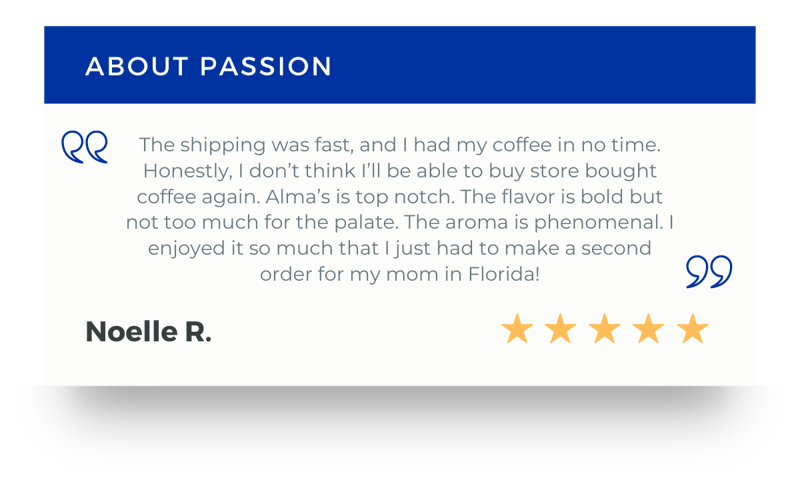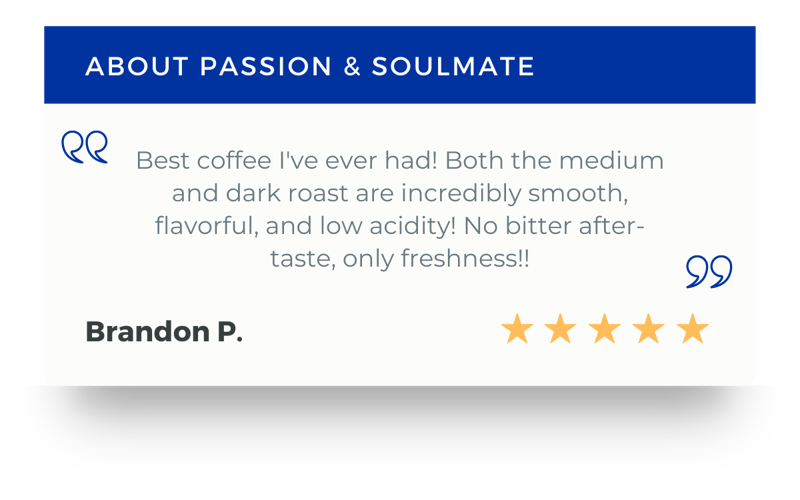 Visit our Roastery & Cafe
We invite you to join us for your favorite cup of coffee inside our roastery and cafe. A visit to our roastery guarantees delicious coffee with in house made seasonal syrups and a front row view of our roasting and fulfillment process. Our team is always available for questions, we can't wait to serve you!
HOURS | MONDAY - FRIDAY 8AM-3PM | SATURDAYS & SUNDAYS 9AM-3PM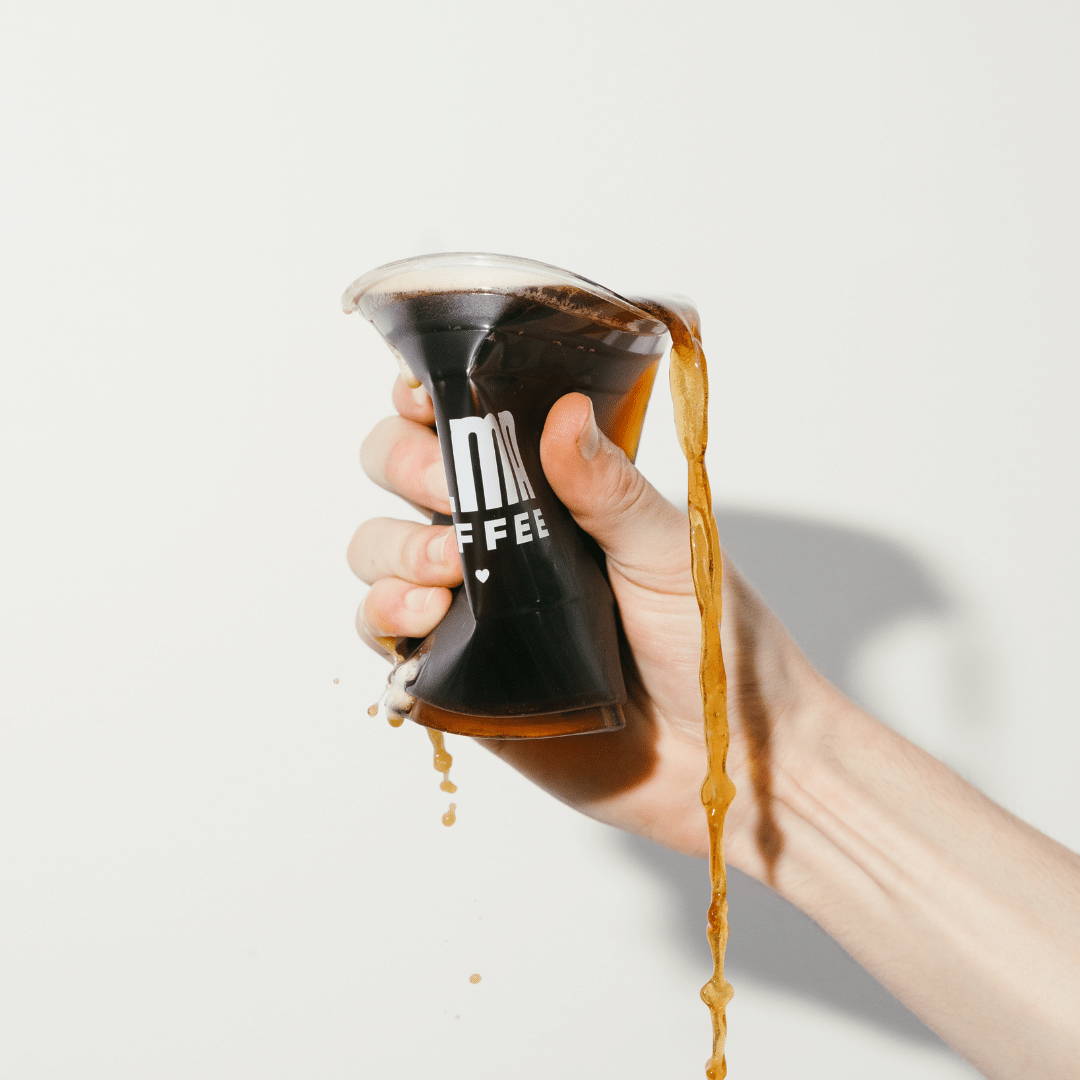 Travel to Our Family Farms
Follow us on Social Media!