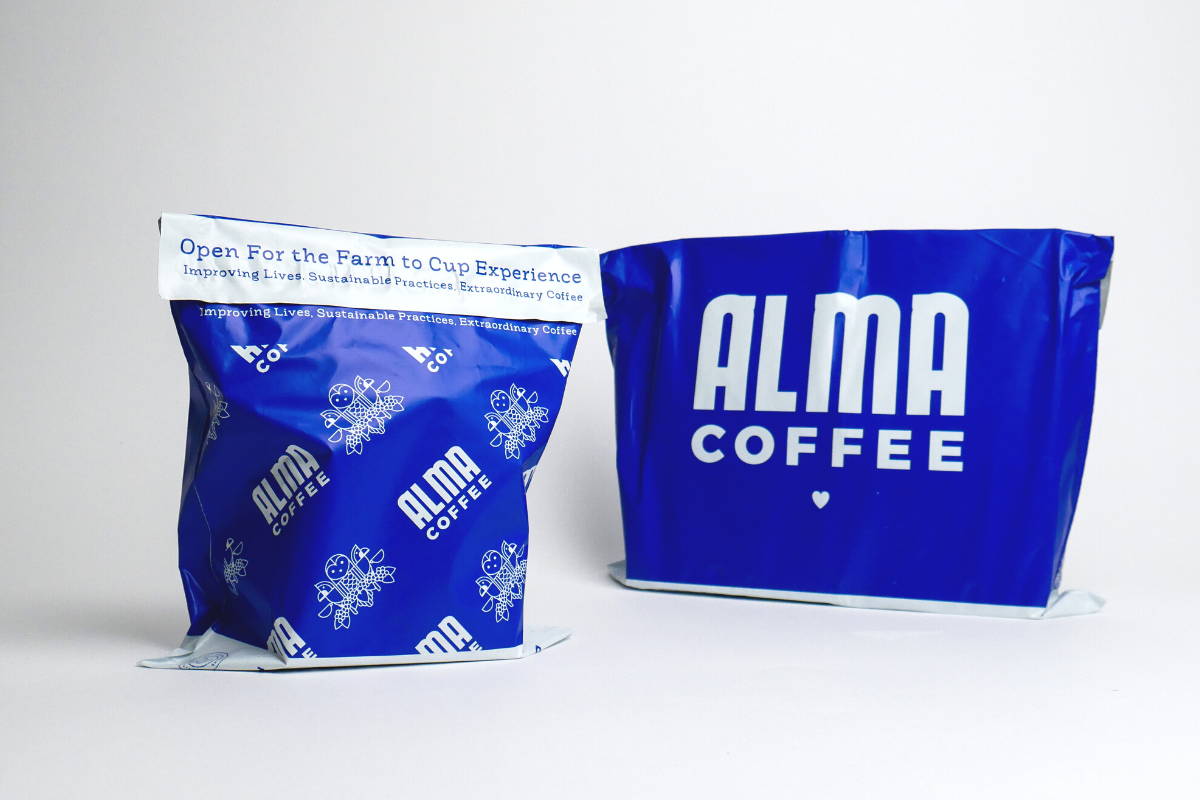 We are so excited to announce our new 100% recyclable mailers for single bags, double bags, and small non-fragile merch item orders!  
 We've been planning this for literally MONTHS, and we want to walk you through the reasons as to why we have made this super exciting change to our shipping. If you're reading this, you are probably already familiar with our 3 pillars here at Alma, but here they are just in case: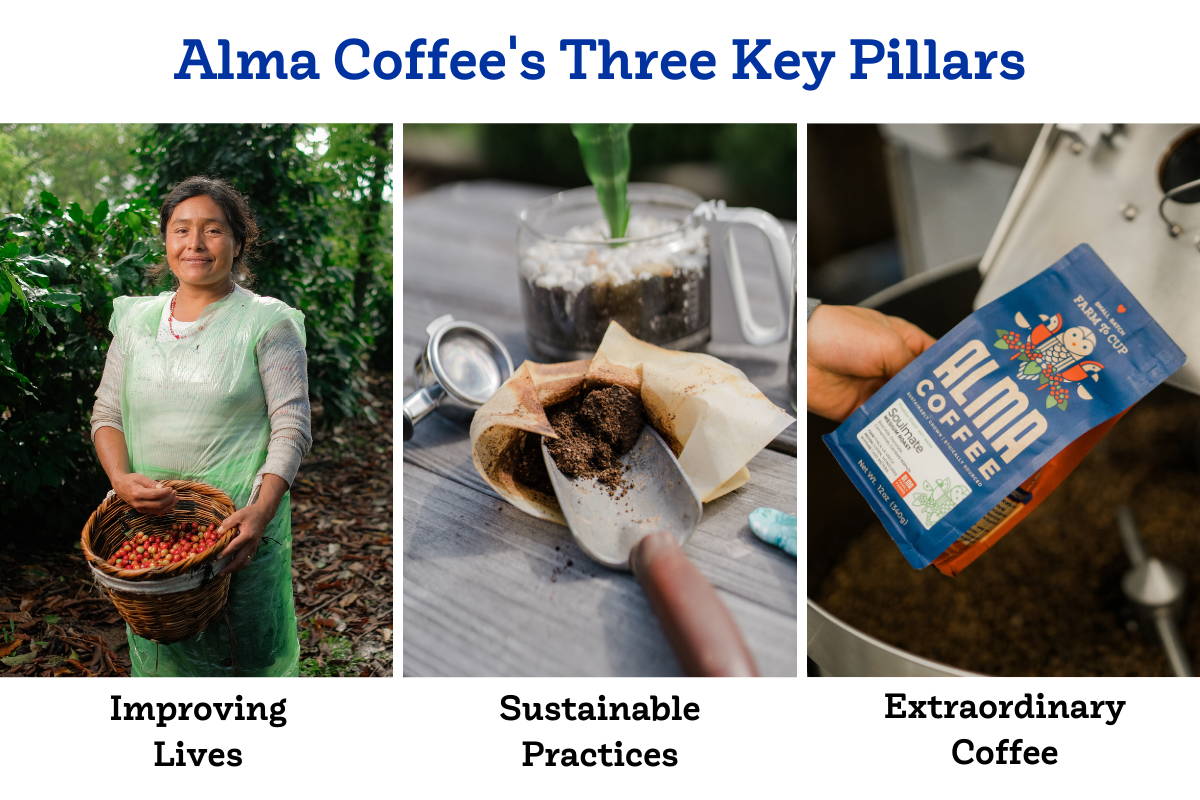 Recyclable mailing solutions help fulfill all three of these key pillars, especially when it comes to sustainability. Being 100% recyclable, these mailers give plastics a second life! Once the mailer has served its purpose of shipping freshly roasted coffee to your doorstep, you can recycle it anywhere that soft plastics are accepted—or, may we even dare you to re-use the very same packaging when you ship your next non-fragile item?  
In case that isn't enough to impress you, the small footprint of these mailers leads to less shipping weight on the road. How so? Well, imagine a flattened cardboard box: it takes up a lot of room, needs to be wrapped in plastic to keep it protected from the elements, and all those boxes stacked atop one another can get very heavy very quickly. Our new mailers, while still offering the same protection as traditional packaging, eliminate this logistical shipping challenge. 
To put this lessened carbon footprint into even more perspective, a bundle of 2000 recyclable mailers shipped to our warehouse takes up the same amount of shipping space as 25 of our small/medium sized boxes. Pretty cool right?  
Lastly, let's chat about the amount of tape we're about to cut back on! Our normal shipping boxes need to be sealed before being shipped, and this is accomplished with plastic tape. These nifty new mailers come with a pre-installed adhesive strip so we can say goodbye to all that plastic packaging tape! 
Large orders or any fragile items will still go out in boxes for the time being, but we hope our step towards sustainable practices in our shipping process with new mailers will put as big of a smile on your face as they have ours! 
Cheers to a more sustainable future ahead! 
Leticia Hutchins