The Mujeres Roast: Honoring Women Within the Coffee Industry
As a fifth-generation coffee farmer and owner of Alma Coffee, Leticia Hutchins is in a much different social and economic position than her grandma, Delfina, was only two generations ago.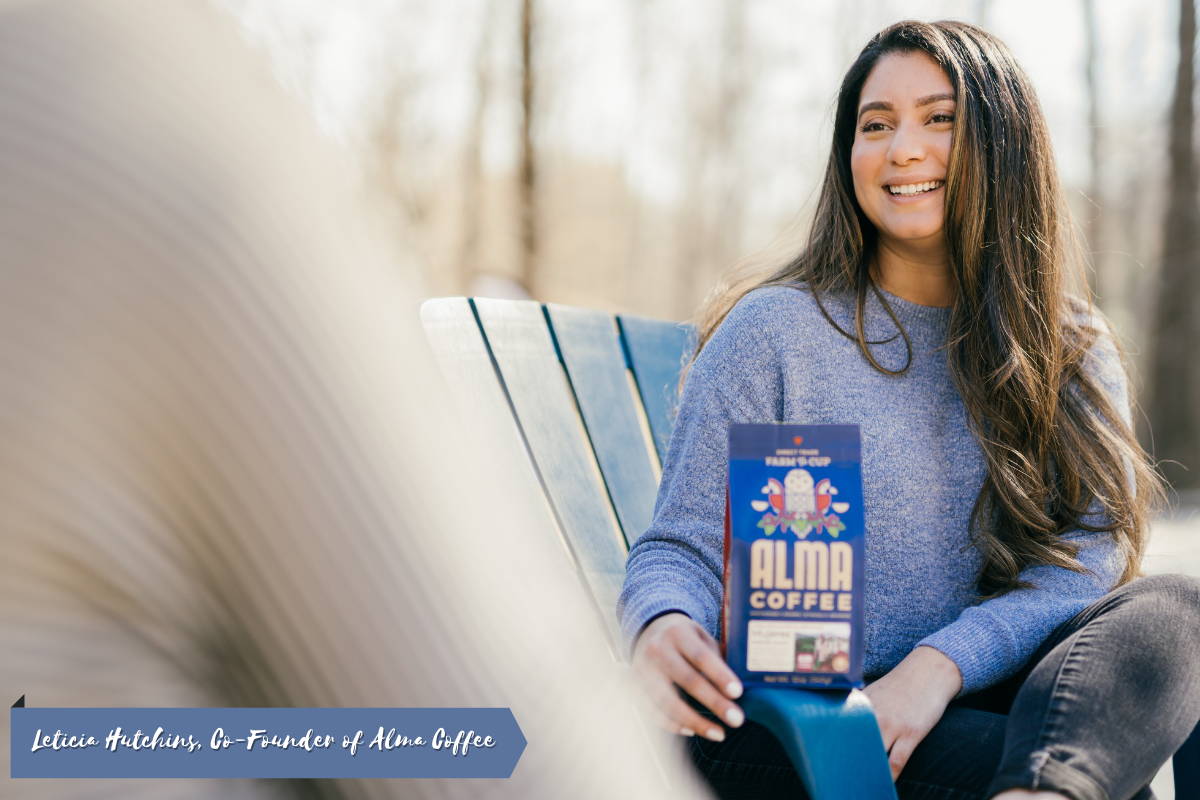 Much like the changes within the coffee industry covered in a recent blog, women across the world have seen unprecedented change in their economic, social, and political status over just the last 100 years—a change that has pushed nearly all cultures ever closer to true equality. Without the push for equality from so many brave and dedicated women in all industries and facets of society, the story of Alma Coffee might not even exist!

This International Women's Day (March 8th, 2021) is a chance to not only celebrate women and their accomplishments across the world over the last century, but also highlight the problems of gender inequality where there is still work to be done.
And so, we'd like to introduce you to a special limited-release roast we're naming "Mujeres." This roast celebrates the women within our own industry here at Alma while also supporting our mission of direct trade relationships with farmers who help us improve the lives of all pickers, farmers, and staff within the coffee farming industry—women included.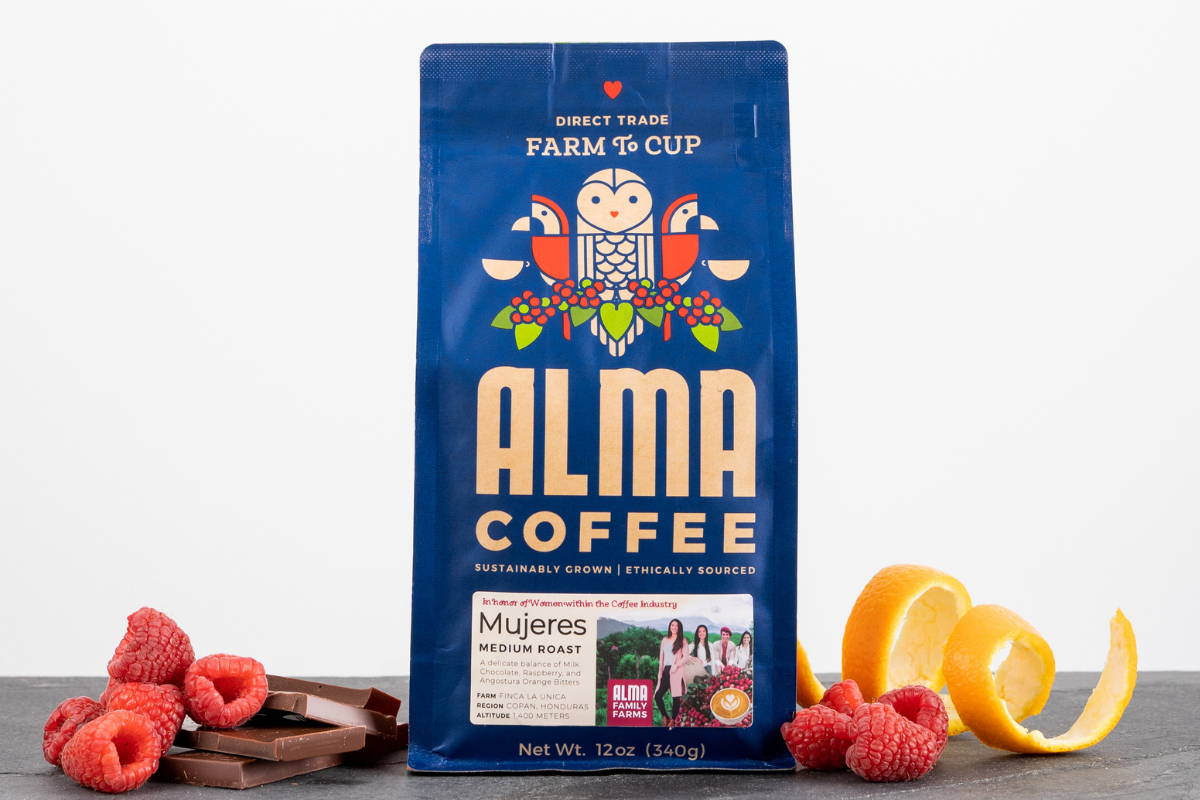 Mujeres: The Women's Roast 👩‍🌾☕️
In a literal sense, "Mujeres" translates to "Women" in Spanish, and that's exactly what this Milk Chocolate, Raspberry, and Angostura Orange Bitter tasting coffee roast is intended to spotlight.
A 2018 study from the International Coffee Organization (ICO) found that, spread across all aspects of the coffee farming industry, "between 20-30% of coffee farms are female operated […] and up to 70% of the labor in coffee production is directly provided by women" (p. 3).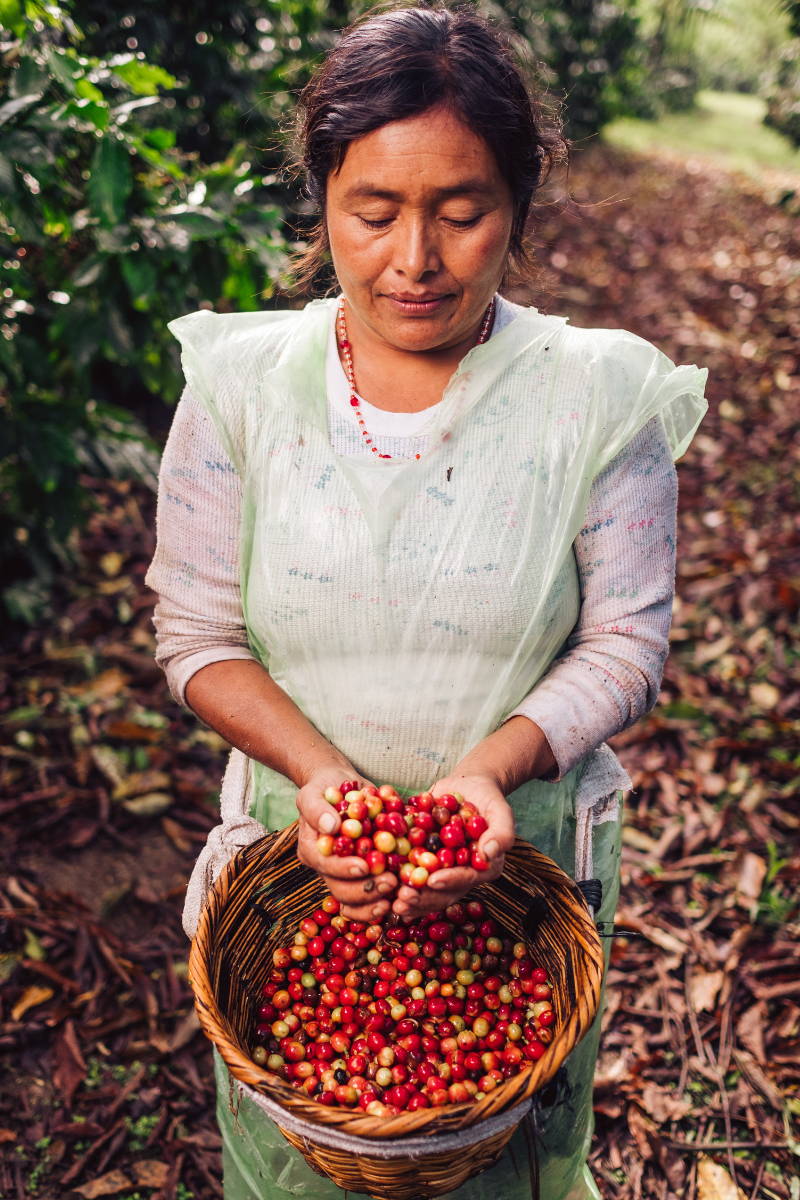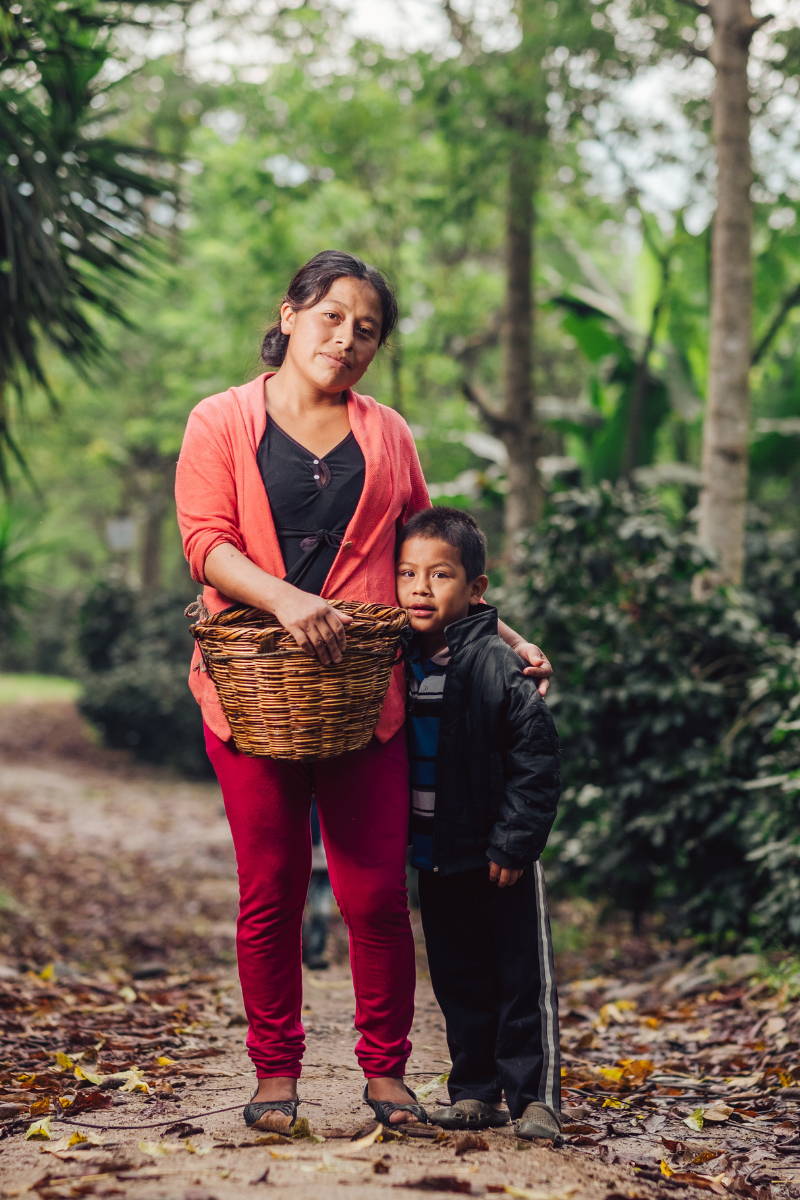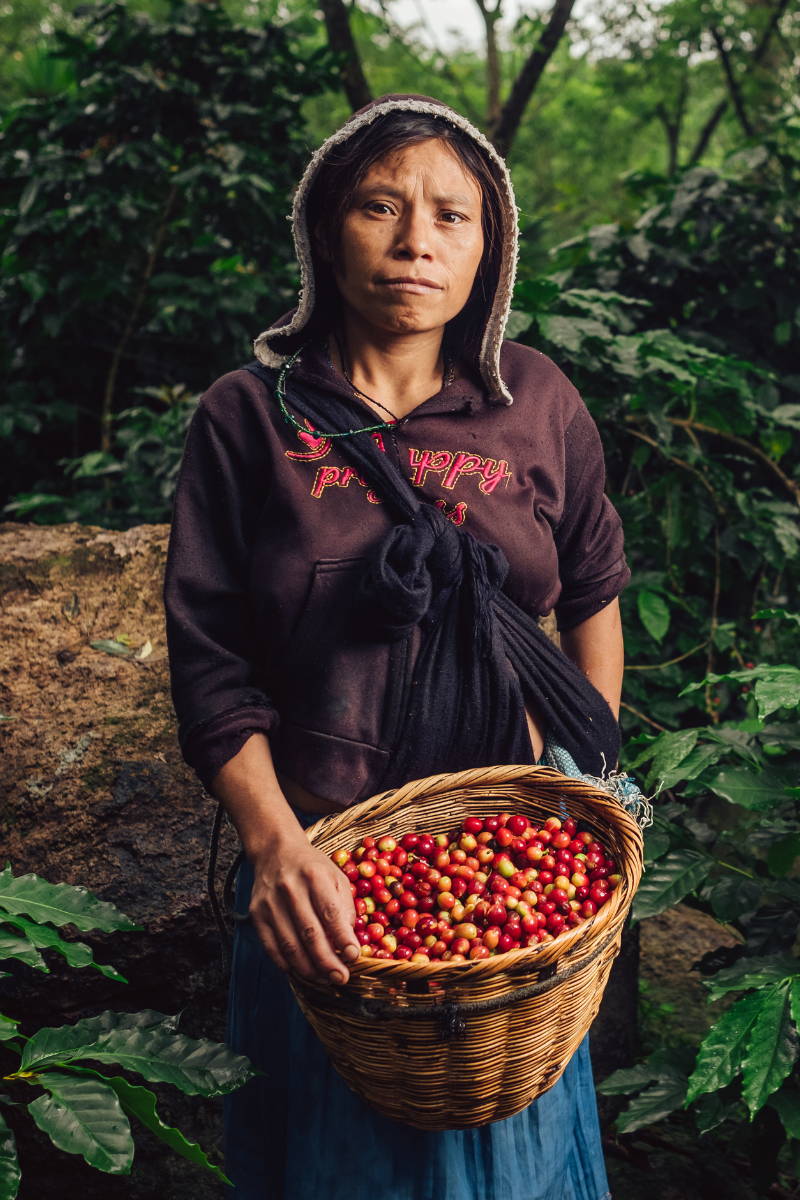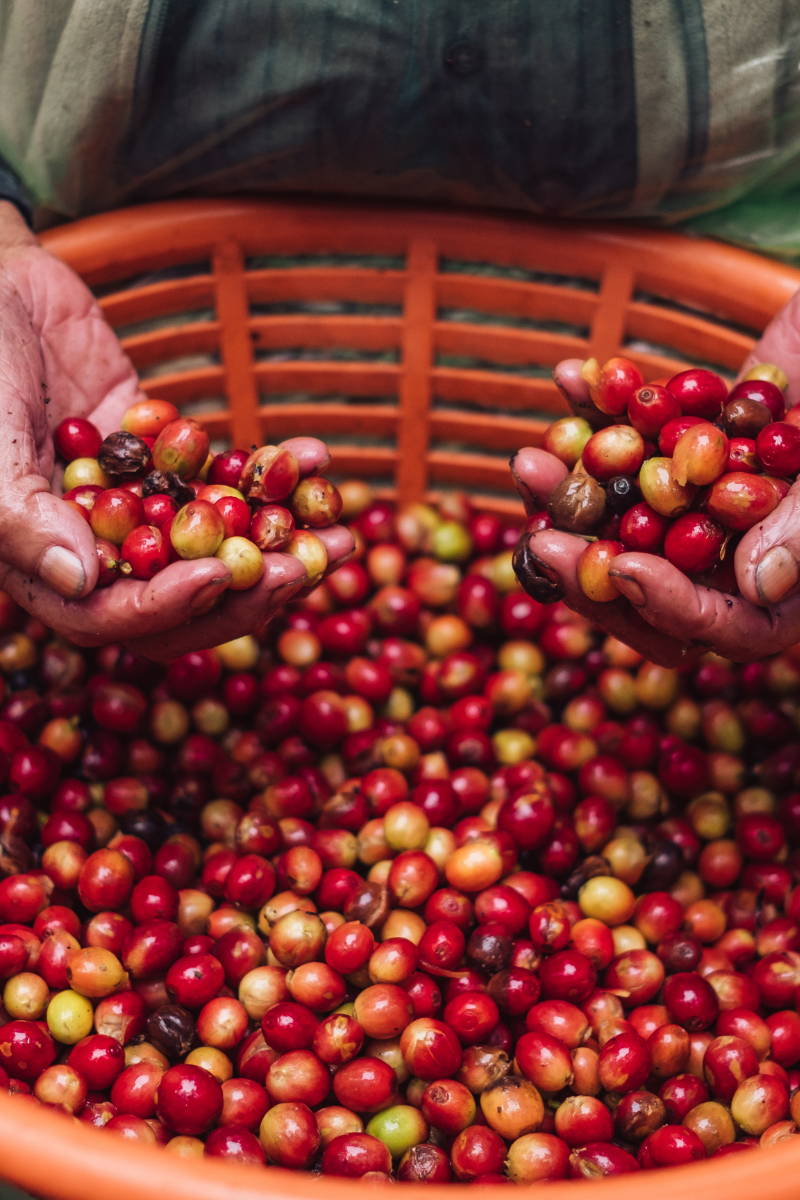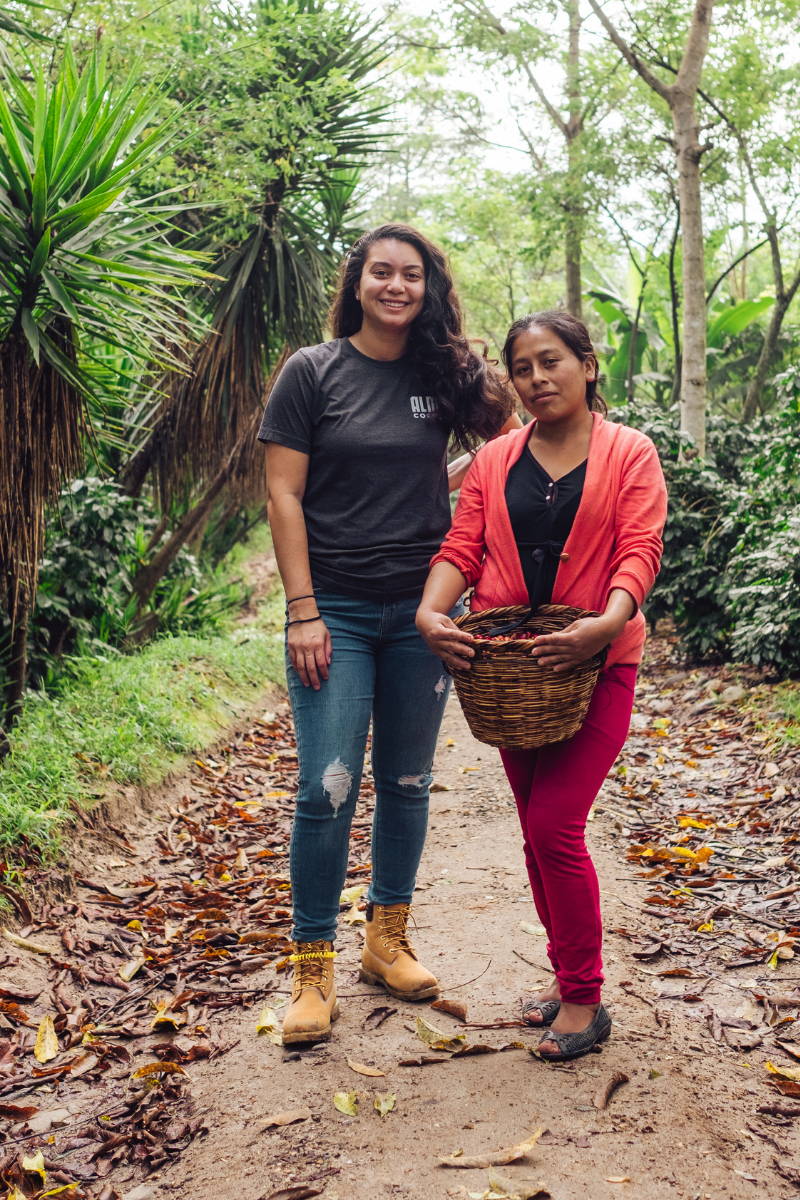 This large percentage of women within the coffee farming workforce should come as a shock to anyone reading this from within the United States, as even our own national workforce (which is majority women by a percentile [51.6%]) has remained practically 50/50 between men and women since the mid-1980s (Dep. of Labor, 2018).
So, this is great, right? More women in the coffee farming workforce = more equality!
In theory, a workforce that is overwhelmingly female should mean that women have more access to resources that improve their lives; However, in the coffee world, empirical case studies suggest women have systematically lower access to resources that would grant them upward mobility when compared to men—resources such as land, credit or access to information (I.C.O., p. 16)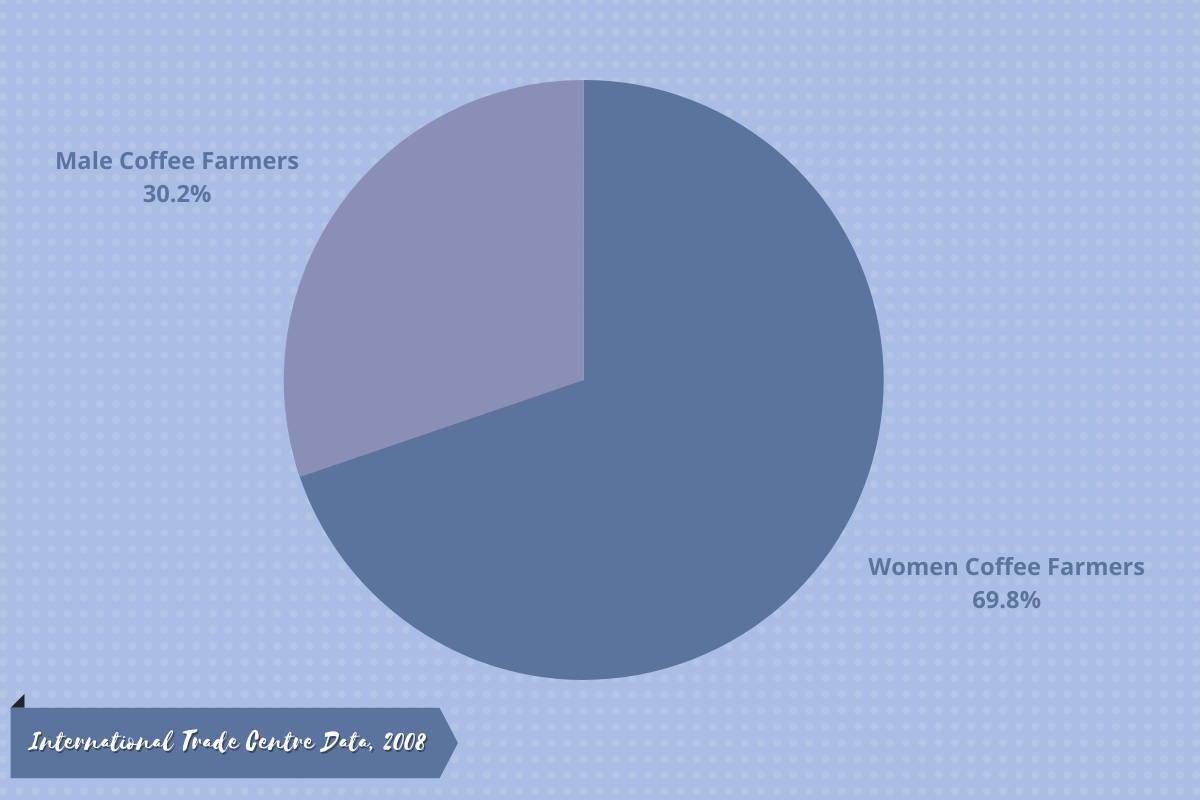 With so many problems currently facing the coffee industry, including climate change, farm abandonment, and increased consumer demand, the lack of equal access to upward mobility within the coffee labor force—especially at the farm level—could be easily brushed aside. But that's not what we want to do here at Alma.
This month, in line with the IWD 2021 theme #choosetochallenge, we want to draw attention to this gender disparity within the industry and highlight what it will take to work towards a better future for all coffee farmers and consumers alike.
But first, before we dive further into how we can work to fix some of these inequality issues, let's take a moment to highlight women within our own supply chain that make Alma Coffee possible!
We are extremely proud to be women-owned here at Alma, but what you might not know is that most management positions in our farm-to-cup supply chain are also headed by extremely talented women! Here's a few that we'd love for you to meet:
Let's start with one of the smartest and hardest working women in the coffee industry, our owner and digital guru herself—Leticia Hutchins! As mentioned at the beginning of this blog, Leticia is a fifth-generation Honduran coffee farmer who left her corporate accounting career at KPMG in her early-20s to vertically integrate the family legacy into a successful US-based roasting business. Leticia should be a model to all girls and women out there that wonder if they can take on an entrepreneurship role in the 21st century, and we are so glad she keeps the metaphorical ship that is Alma Coffee afloat!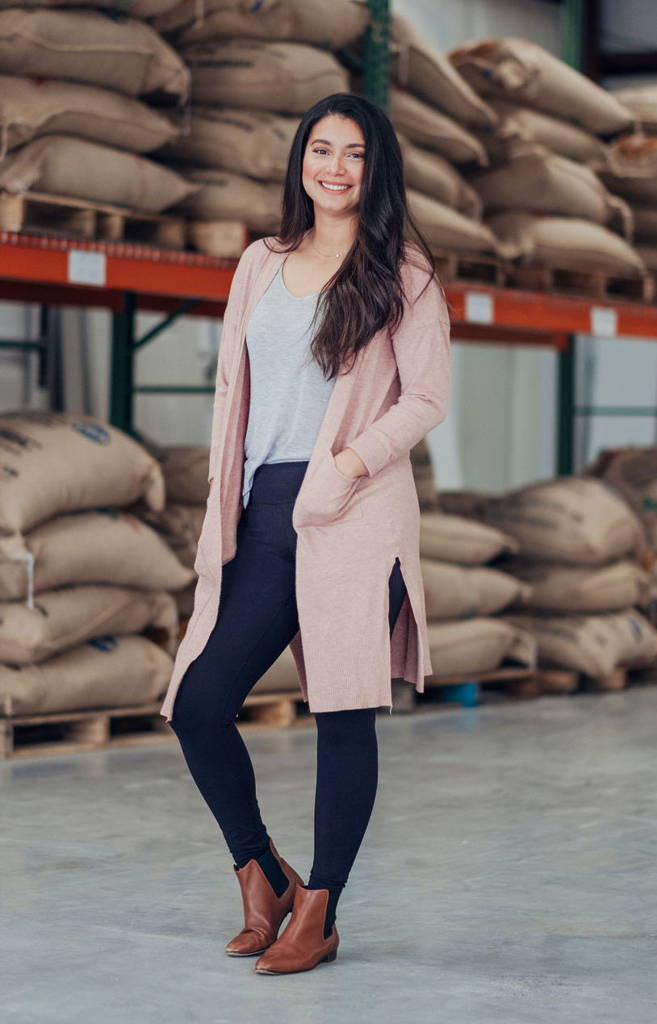 The best way to describe Carmen, our quality control expert at our family farm Finca Terrerito, is that she is a coffee bad****. On top of recently receiving a 5-star cupper certification from IHCafe in Honduras, Carmen ensures that we are producing the highest quality green beans from our farms throughout the entirety of the exporting process. Carmen recently took a few of our women coffee farmers under her mentorship as well, furthering the push for women empowerment in the coffee industry!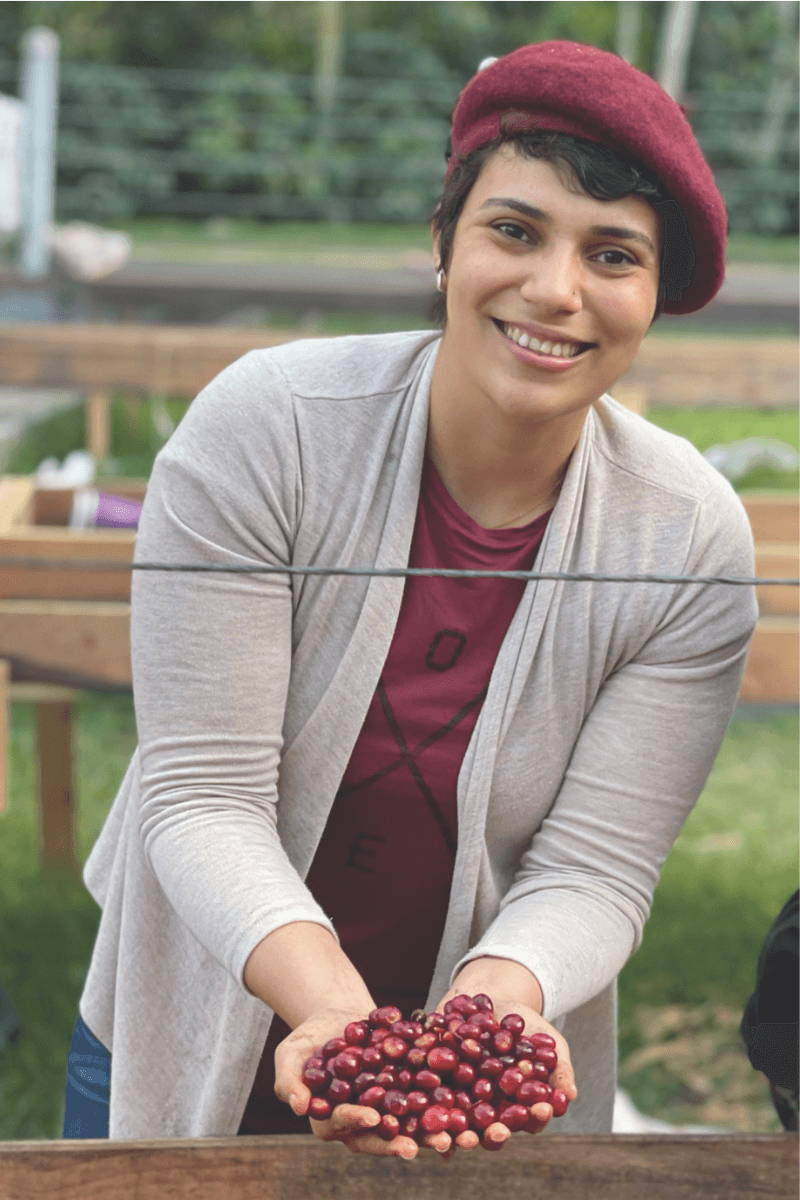 You may recognize Ale if you follow Finca Terrerito or Alma Coffee on social media, and that's because she is Leticia's sister! Ale manages our farms' social media presence, a crucial task for any business wishing to capture a 21st century audience, and she works directly with our farms to capture and share all of the amazing work on social media!

Finally, we want to highlight a crucial member of our daily operations at the farms, the executive admin herself—Nelly! Leticia and Nelly actually grew up as friends in Honduras, often playing in the rows of hilly coffee trees that populate Finca Terrerito and Finca La Unica. Today, Nelly runs a tight ship at Finca T, and is responsible for accounting, finance, payroll, and more!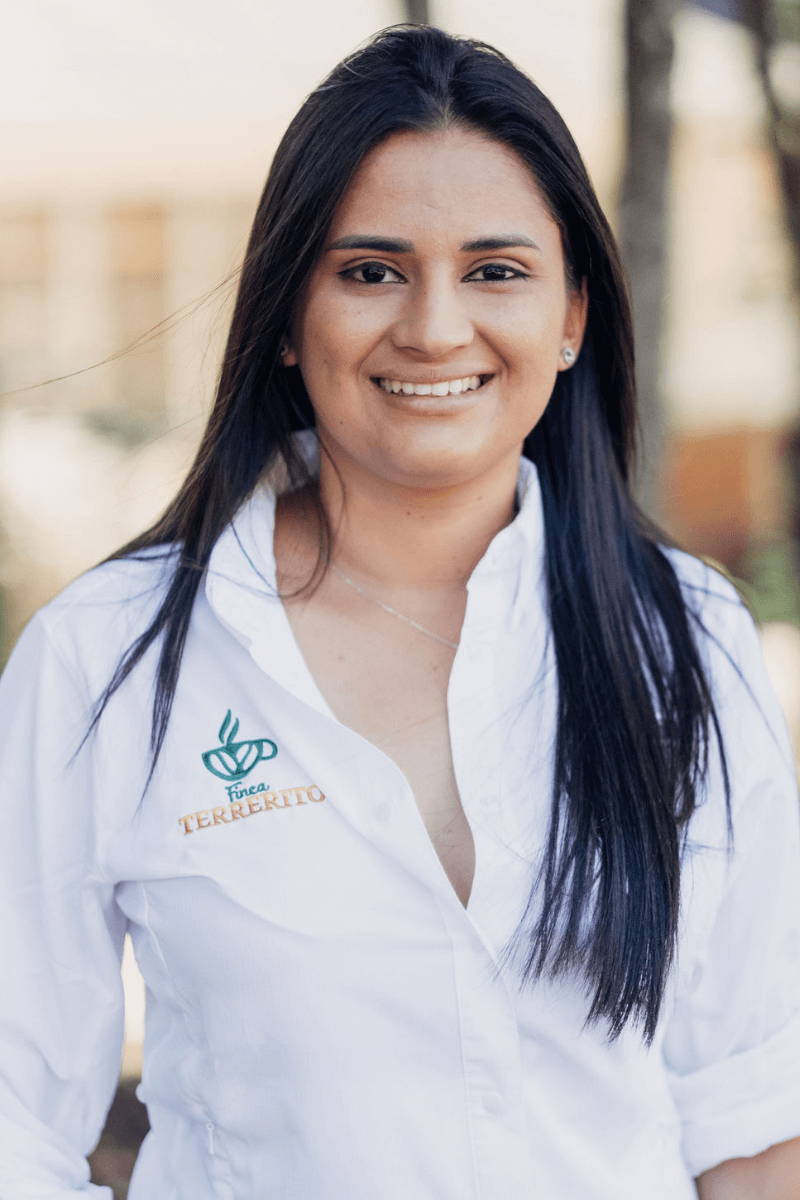 The Future of Gender Equality Within the Coffee Industry
If you've already brewed up a bag of Mujeres before reading this, you probably recognize the four women we just spotlighted on the label!
Like we said at the beginning of the blog, the Mujeres roast is intended to celebrate the amazing work women have done here at Alma and the coffee industry at large, as well as raise awareness for the gender inequality problems still looming around us. However, instead of just stating the problems that exist within the industry, we wanted to leave you off with some hopeful solutions for the gender inequality issues raised earlier.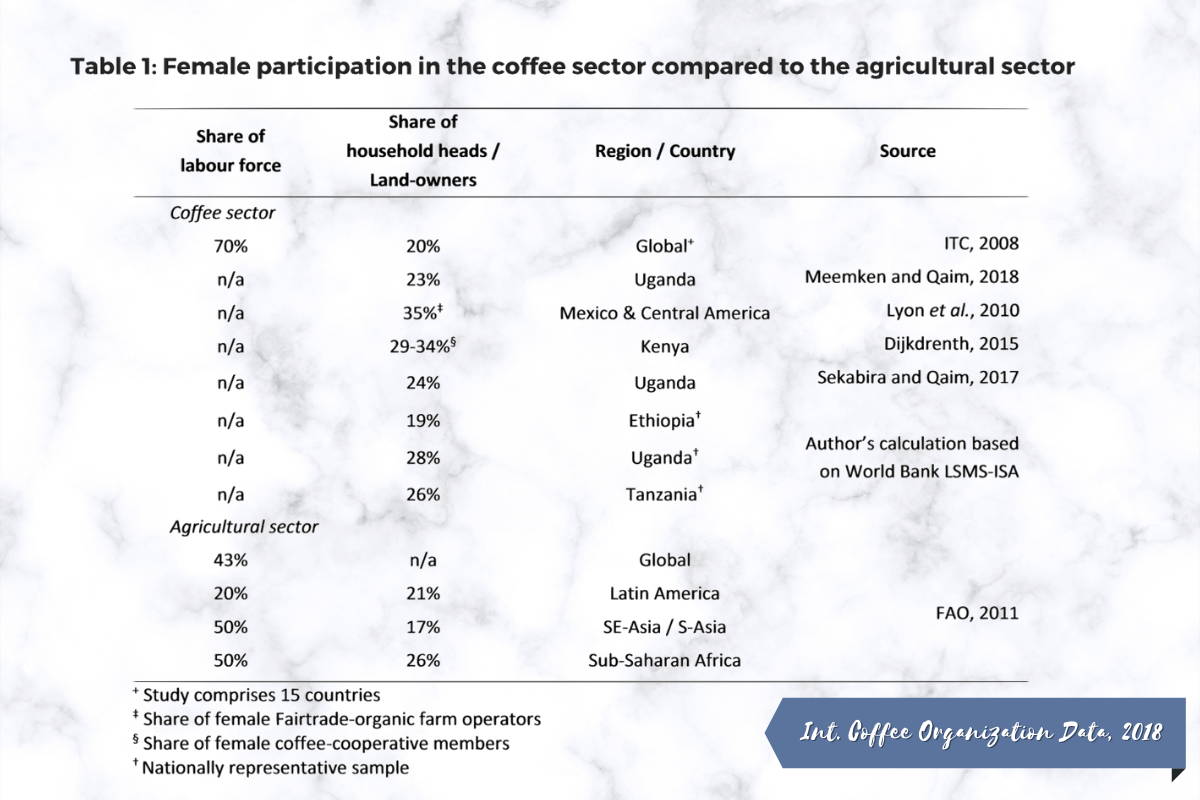 The same 2018 ICO report that highlighted gender disparity issues within the coffee farm labor force also concluded that the baseline study was limited in scope: the 70% number is representative of women coffee pickers across the world, aggregated by compiling several independent studies, and is not region-specific.
This means that, although coffee farmers at large are women, it's hard to conclusively determine what specific regions are facing higher rates of discrimination and inequality. The ICO data suggests that further studies, both in the private and public sector, might help illuminate and legitimize these problems for coffee consumers.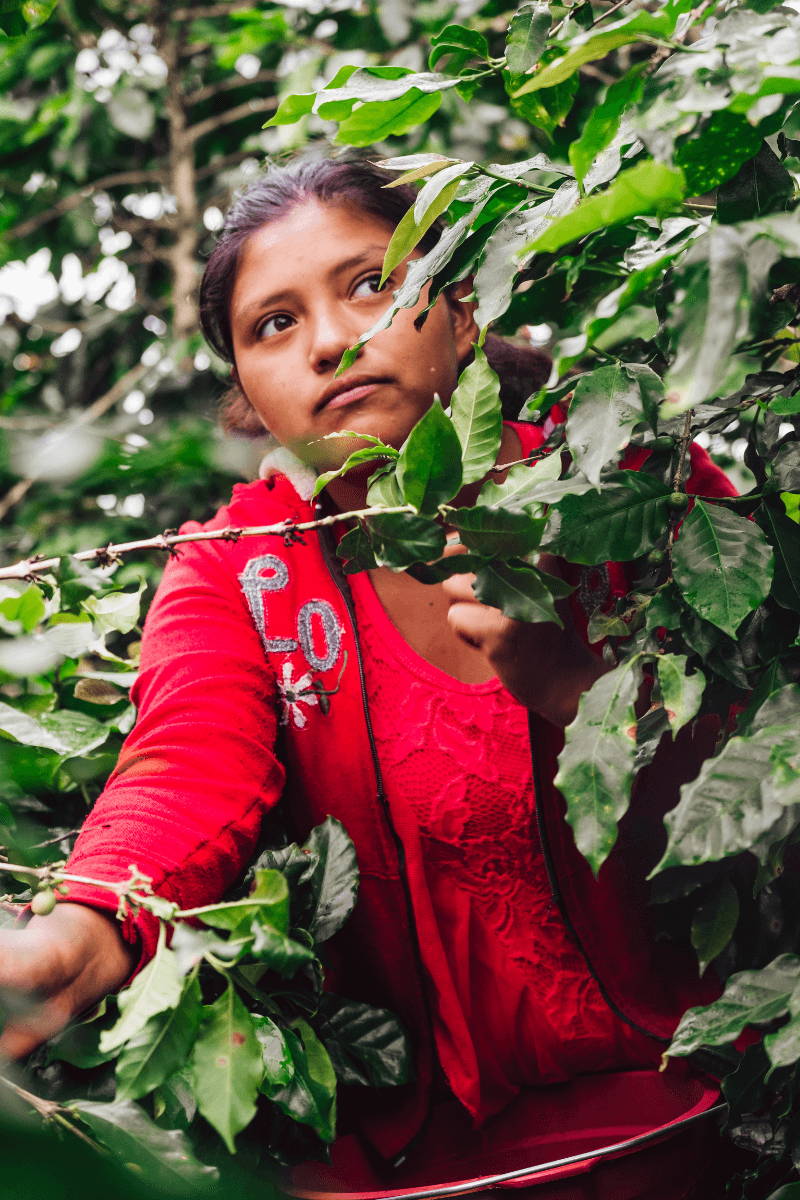 But, although further research is warranted to target instances of inequality as they arise, the study also revealed that commitments to direct-trade farming and sustainability are natural remedies to gender disparity over time (p. 35).
Improving the lives of coffee farmers with fair wages through direct-trade relationships between coffee farmer and coffee roaster will, in turn, provide women coffee farmers with more access to traditional forms of upward mobility such as education and property. Fostering direct-trade relationships that are proven to resolve gender disparity is more than just a badge of honor for a coffee roaster to boast on their bag: research shows that closing the gender gap across all sectors of the coffee farming industry would boost global output of coffee by at least 2.5-4% (p. 26-27).
Celebrate Women and Raise Awareness With Alma Coffee
And so, although we do have a long way to go as an industry at large (including furthering research incentives and public awareness of gender disparity), International Women's Month has given us the opportunity to further understand and celebrate the enormous contribution women make to your morning cup of coffee.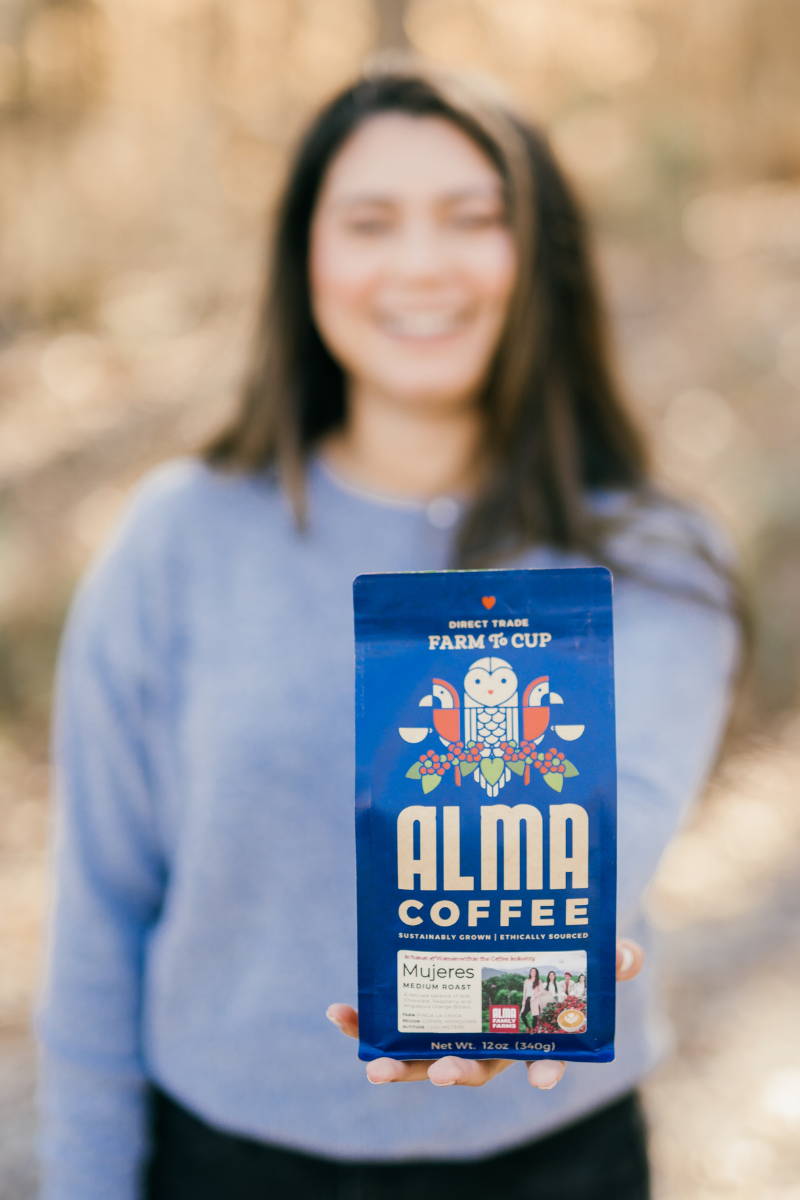 While it's available in the month of March, each cup of Mujeres embodies exactly that: highlighting Women in the coffee industry that make our favorite caffeinated beverage possible.
As we continue to work towards farm-to-cup direct trade relationships here at Alma, we are also encouraged by larger trends in the coffee industry that will provide women, such as Carmen, Nelly, and all of our women coffee pickers, greater access to resources that provide them upward economic mobility.
Our commitment to "Alma-doptions" and our farm-to-cup mission, including all other direct trade certified roasters around the world, are helping narrow the inequality gap with every bag of coffee sold.
Join us in the fight for equality within the coffee industry this International Women's Day by purchasing a bag of our limited Mujeres roast! Each bag includes a special 4x6 "Women of Alma" greeting card and our new coffee cherry heart sticker! 👀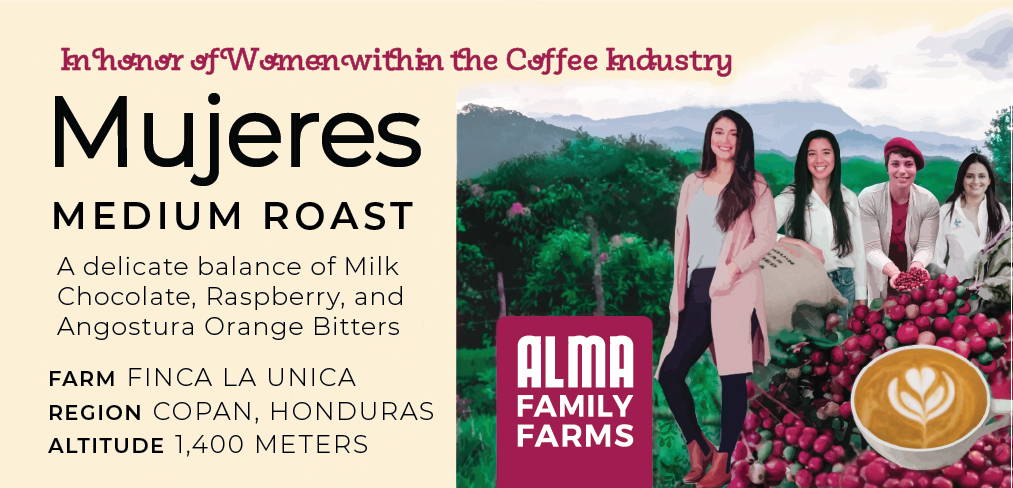 Until next week's blog, be sure to subscribe to our email newsletter and drop a comment below to show us how you are #choosingtochallenge this International Women's Day 💙
Sources:
- International Coffee Organization. "Gender Equality in the Coffee Sector: An Insight From the International Coffee Organization." ICO Reports, ICC, no. 122, ser. 11, 2018, pp. 1–45. http://www.ico.org/documents/cy2017-18/icc-122-11e-gender-equality.pdf
- International Trade Centre (ITC). "Women in Coffee." International Trade Forum 3&4, 2008, pp. 32-33.
- US Department of Labor. "Women in the Labor Force." 2018. www.dol.gov/agencies/wb/data/facts-over-time/women-in-the-labor-force#civilian-labor-force-by-sex.