Alma Coffee was founded on
three pillars
:
Improving Lives, Sustainable Practices, and Extraordinary Coffee
. Improving lives is one that we will be focusing on in this blog. 
Alma's First Pillar: Improving Lives
Improving lives is something that we work to implement both here in North Georgia all the way to our Family Farms in Honduras. Here at the roastery, we do our best to ensure that anyone who joins the Alma team feels supported and cared for both in their position professionally and personally. In Honduras, we employ and provide living quarters for over 250 coffee pickers during the harvest season. This includes access to clean water and organic fruits and veggies. Right now, we are also working on a very exciting project in Honduras that we are so excited to share with you.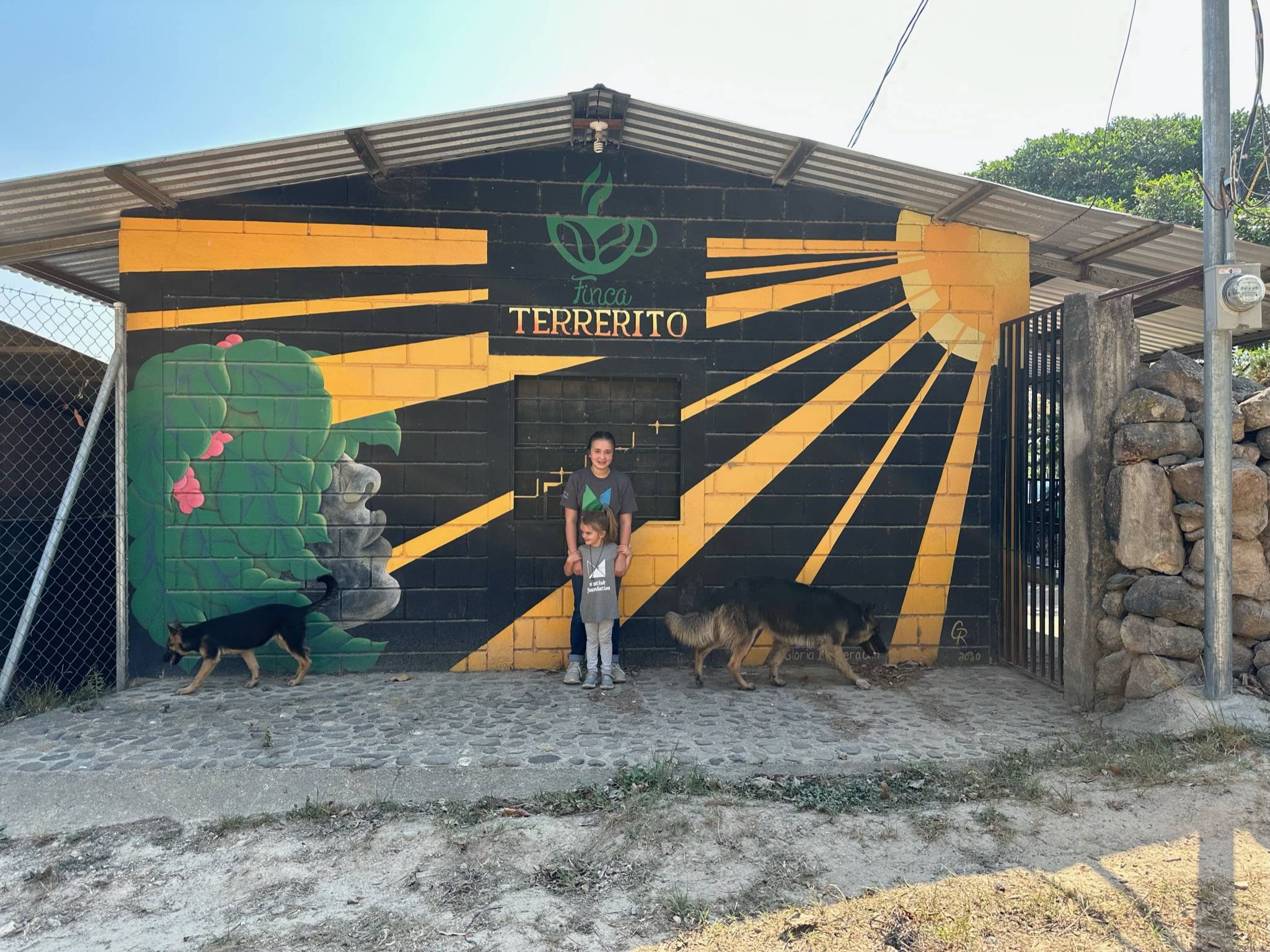 Recently, Finca Terrerito (the main Alma Family Farm) partnered with the Matiak Foundation located in North Georgia to build a school and clinic on the farm to educate and care for an adjacent village (El Caltatato) and the coffee pickers and their families who join us on the farm every harvest season. The Matiak Foundation is an organization founded by veteran, Heath Matiak. The foundation does work both here in Cherokee County, Haiti, and now Honduras. Their main focus is on "impacting and enhancing the lives of children, young adults, families, and veterans that are in poverty, homeless, and/or abandoned." In Cherokee County, the foundation works with local schools, agencies, and non-profits to help train and create opportunities for employment for those in need. This includes foster kids aging out of the system, youth who did not complete high school, veterans re-entering the workforce, etc. In Haiti, the organization partners with non-profit organization, New Missions, by sending supplies collected by the local community, financially supporting the education and medical care of children through sponsorship and providing clean drinking water through financially supporting the building of wells since 2019.
Finca Terrerito's (Finca T) side of this partnership was to donate the land for the building of this facility (school/medical clinic, bathrooms, small warehouse and future playground) and help coordinate all local permits, contractors, suppliers, etc. This has been Alma Coffee co-owner, Al Lopez's, dream since he bought the empty farm land from his mother back in 2001. This dream stemmed from a desire to better the education systems in place within Honduras and create better living conditions for the farmers working at Finca T and the adjacent village. Currently, getting an education in the village is next to impossible. The closest school is 30-40 minutes away and provides no mode of transportation to get students there. Kids attending school are too young to walk alone for 30-40 minutes, and cannot drive a car to get to school. Parents of these children must be at work early so the option of taking them to school is non-existent. The only children getting an apt education are those that come from wealthy families. Right now, at the farm, we do provide transportation to get kids to and from school. However, many parents opt out of sending their children to school because the education is subpar and many times it is reported that the children develop bad habits while away from home.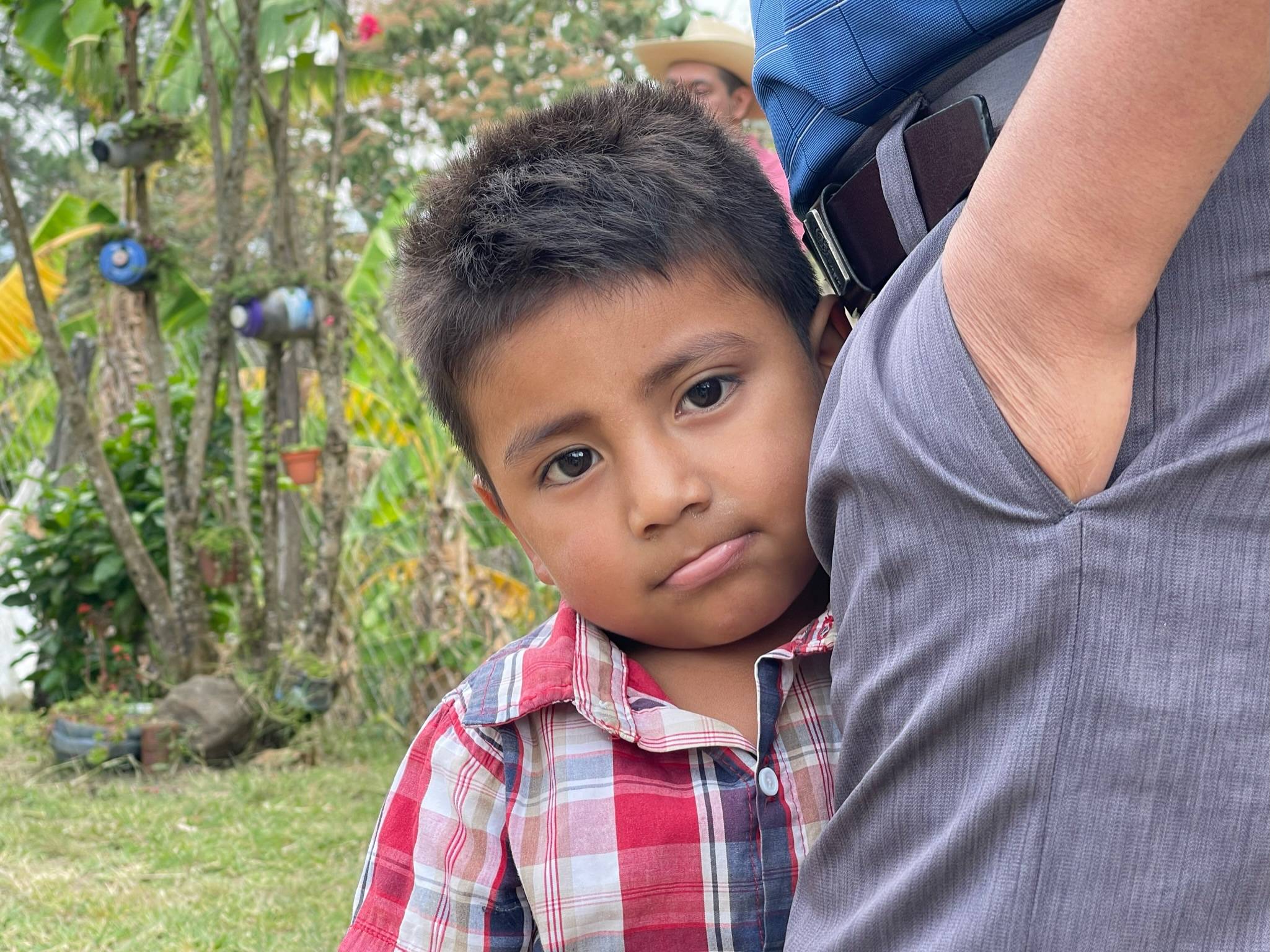 Having a school at Finca T will bring big change within this community. No matter your social class, you will be provided with the opportunity to receive an education, for free! Since the beginning of Finca T, we have been excited to offer education and medical services to those on the farm. We are thrilled to see our vision becoming a reality! 
During harvest season, we will be able to put forty kids or more in our brand-new school on the farm. This will provide as both a tool for educating the next generation and a convenience for farmers to have their kids on the farm with them instead of 40 minutes away at school.
Partnering with The Matiak Foundation
We could not do any of this without the support and partnership of The Matiak Foundation. With their unwavering support, including organizing fundraisers and raffles, they have raised a significant amount of funds that have made this dream a reality. Not to mention, The Matiak Foundation took 0% of the proceeds from their fundraisers. Every penny has gone toward bettering the people of Honduras through Finca T's initiatives. Currently The Matiak Foundation is running a raffle for a free truck to help raise more money so that we can finish the school/medical facility. They need to raise an additional $4,000 to meet their goal. If you're interested in participating in the chance to win a truck, visit their website to make a donation. For every $100, you'll receive one entry into the raffle. The winner will be drawn on August 19th at the Car Community Connection car show in Alpharetta, GA.
Furthermore, The Matiak Foundation is running clothing and furniture collections to give people here in Georgia the opportunity to donate their old, unused or unworn items to those on our farms. Rhinehart College and Cherokee Christian School were even kind enough to donate 150 desks to be used in our new school!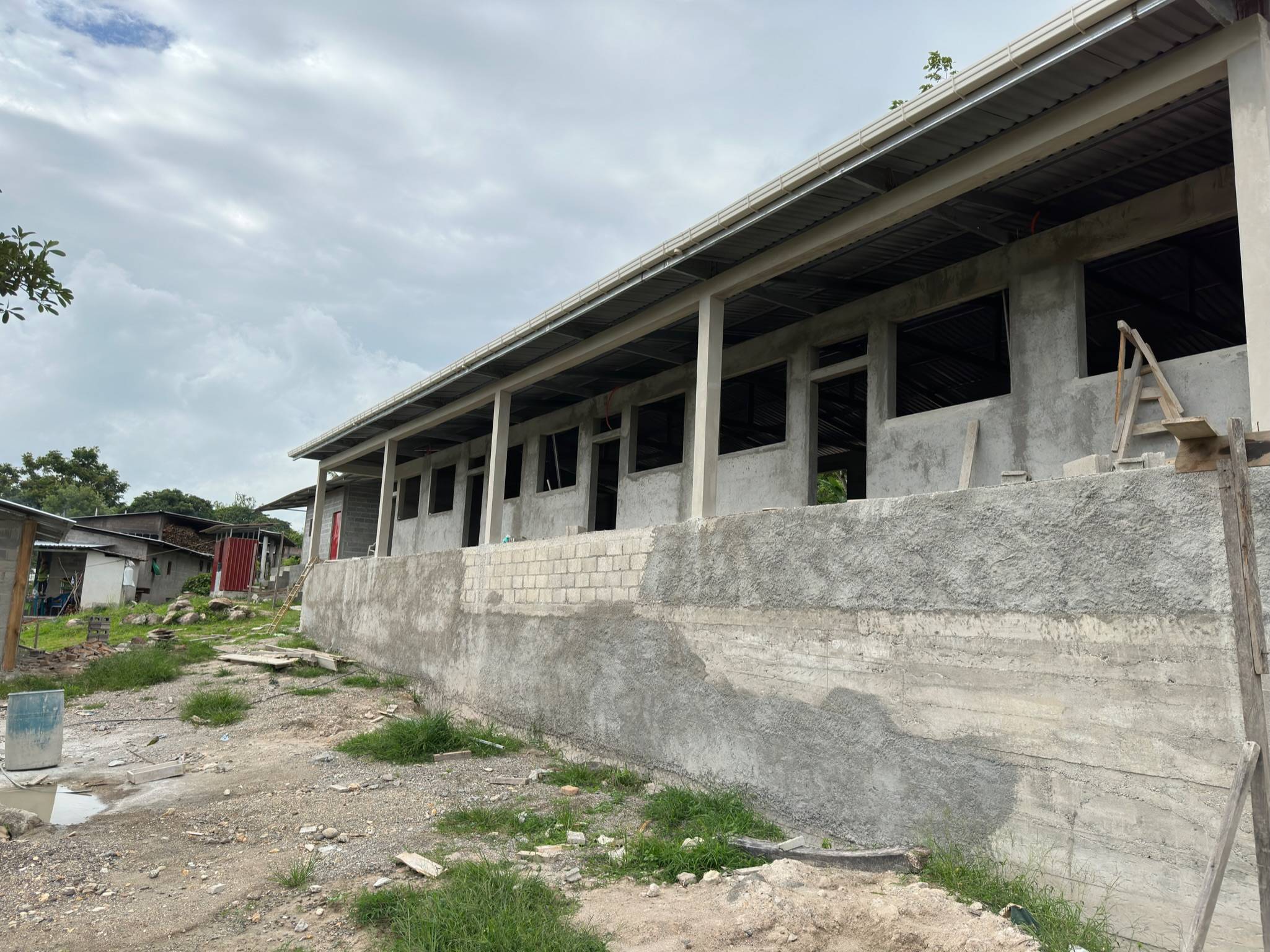 As of right now, the building is 60% done. By October/November there will be students sitting at desks and teachers laying out lesson plans. The medical center will open later in the year and will include a doctor and nurse on staff to take care of those who work on the farms and their families.
Why Is This Important for YOU?
So why are we sharing all of this with you? We want you to know that when you support Alma Coffee you are doing more than just helping a small, local business. You are contributing to change from right in your own backyard all the way to Honduras. Here at Alma, we are currently holding a clothing drive. We are accepting clothing of all sizes, age ranges, etc. so long as they are in decent condition. Your donations will be sent directly to Finca T to be dispersed among the farmers and their families currently living on the farm. This is the beginning of a generational change in our Honduran community and we are so excited to have you along for the ride!
So what's next? We plan on partnering with mission trips, dental professionals, and so much more after we open the medical center in order to get more helping hands. Furthermore, in our continued partnership with the Matiak Foundation we plan to build more water wells, specifically one that will be exclusively for the adjacent village and school/medical center to use. If you're interested in investing in these endeavors and helping create better lives of the people of Honduras, you can donate here. Otherwise, keep sipping on that morning cup of Alma and as you savor the flavor, know that with every sip, you're improving lives. 
If you like what you read, be sure to subscribe to the Alma Coffee email newsletter below to stay up-to-date on all of our latest blog posts, coffee gift boxes, and more!