Those that have already visited our climate-controlled warehouse in Holly Springs, GA might already know what we're talking about when we say our roastery is truly a special place.
In the hustle and bustle of running our coffee business, it's easy to let the day-to-day priorities overshadow how much things have evolved in the long term. That's why, for this week's blog post, we wanted to share the story of our warehouse's evolution (and future plans) with you.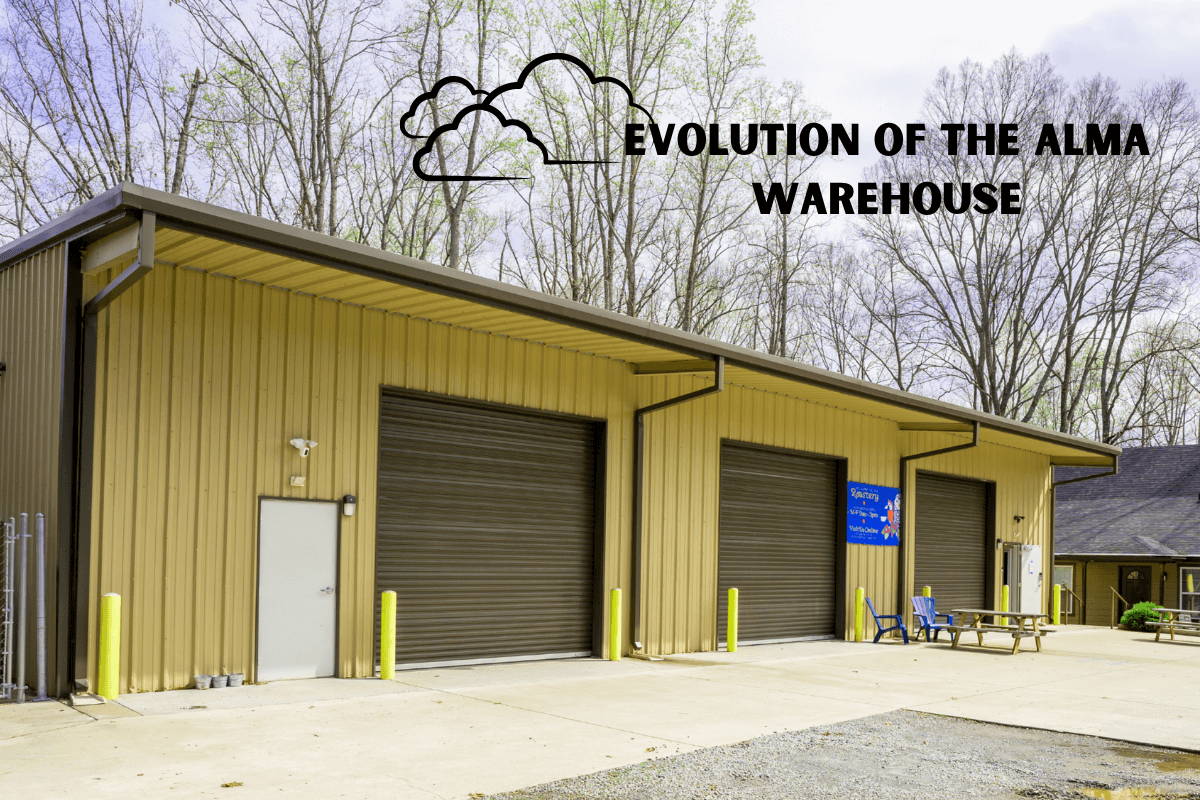 Now, we know we've covered the evolution of Alma Coffee from a lot of different angles on our weekly blog thread this year. Our warehouse, on the other hand, has also changed with our company, but those changes are a bit more slow and drastic.
If you're the type of person that finds satisfaction in time-lapse progression videos, think of this as the long-form written version of that. We also have plans to map our warehouse with 3D Lidar Scanning tech soon, so you will be able to tour our full setup from the virtual comfort of your phone!
If you read our Evolution of the Alma Bag design blog post, you might already know that the jump from home roasting to our Loring Smart Roaster didn't happen overnight.
Since we planned to roast out of Cherokee County, GA, after moving away from our accounting careers in Chicago, we quickly discovered that locating a warehouse that could grow with our business was easier said than done: we needed to find a space that could be fully climate controlled and was not previously used as an industrial or automotive shop.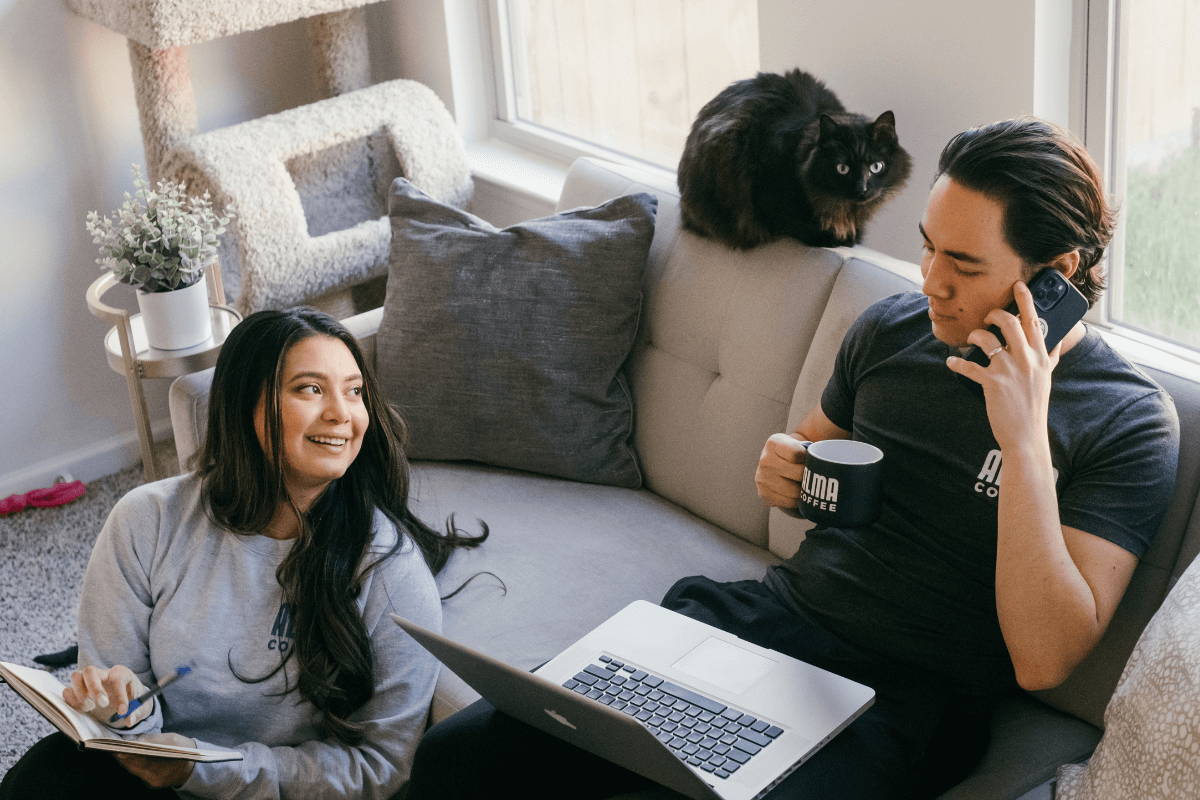 Both of these limitations made the search for our perfect space discouraging at times. If you've ever had the pleasure of searching for a specific type of house in a specific area, imagine scaling that search up to a 4500 sq ft warehouse!
We considered a lot of different options at this point in the Alma Coffee story: from literally building our own warehouse to compromising our wants/needs for spaces that were immediately available.
But, through sheer luck (and our amazing real estate agent, David Hacker), we stumbled upon our current home —3448 Holly Springs Pkwy—on a beautiful Fall morning in 2019!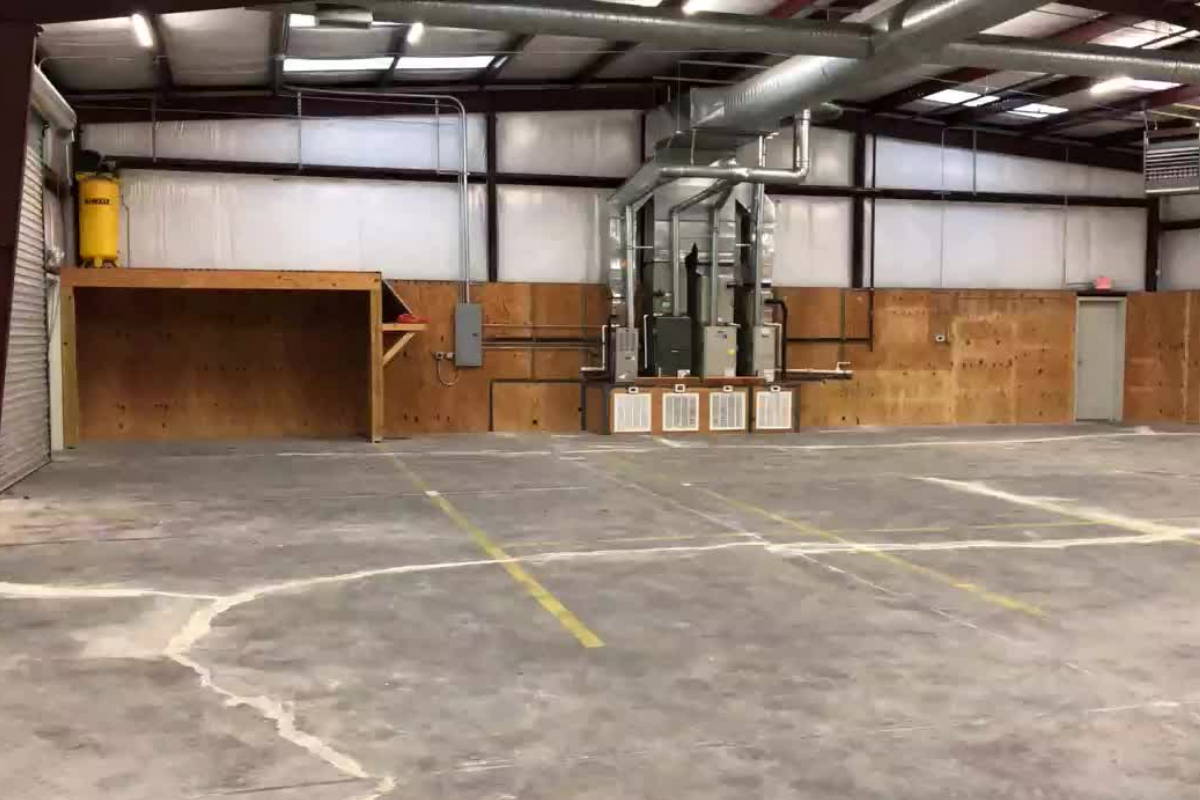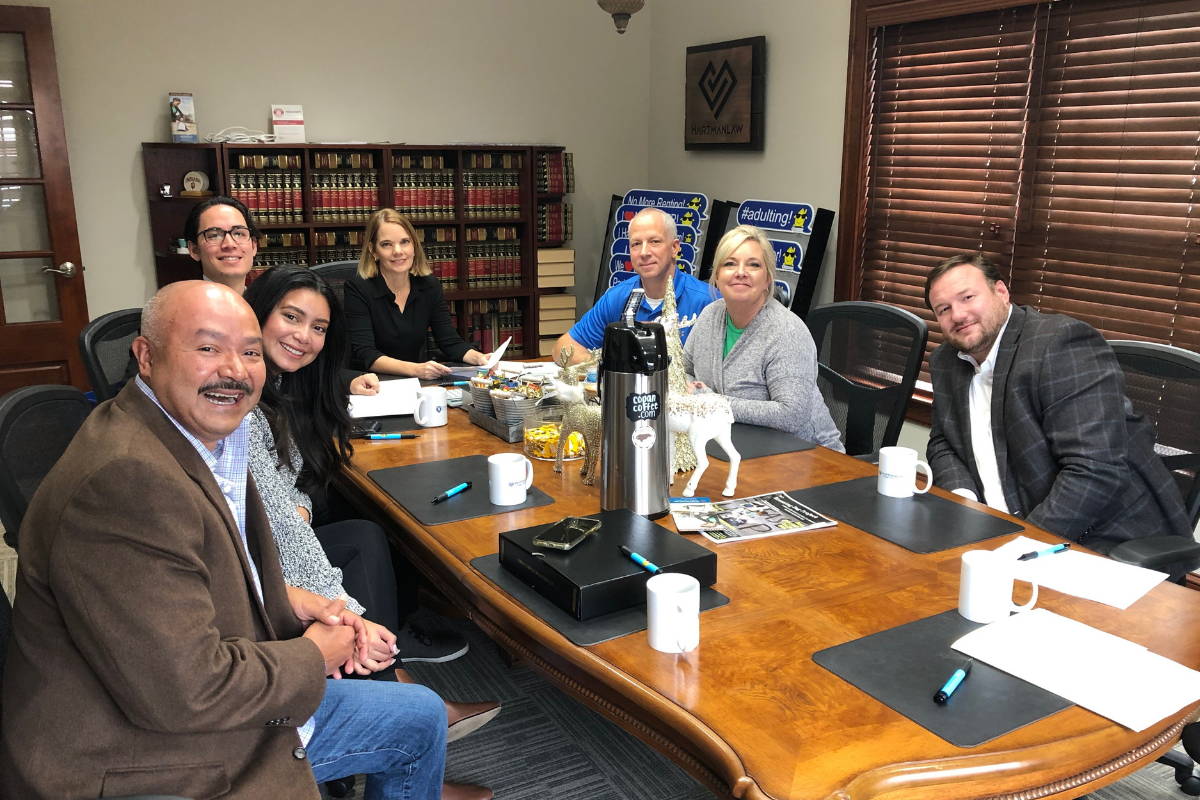 The space was MASSIVE compared to what we thought we would need at the time: It included an 4500 sq. ft. warehouse, an attached 3500 sq. ft. house with office space, and a large parking lot adjacent to the warehouse bays.
After a long and slightly stressful search, it was time to finally build the roastery of our dreams!
We knew from the get-go that we wanted our coffee roastery and distribution warehouse to be different from anyone else's, so we prioritized transparency, sanitation, and state-of-the-art sustainable technologies during the construction of our interior buildout.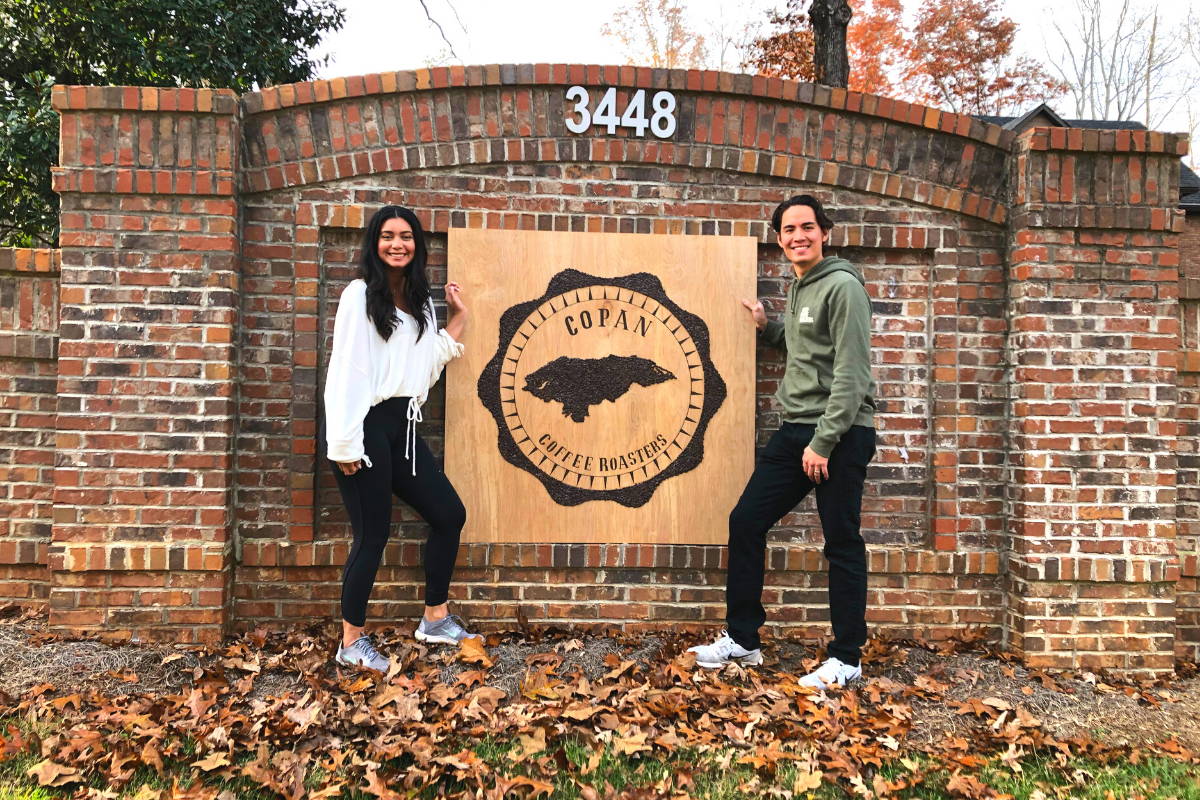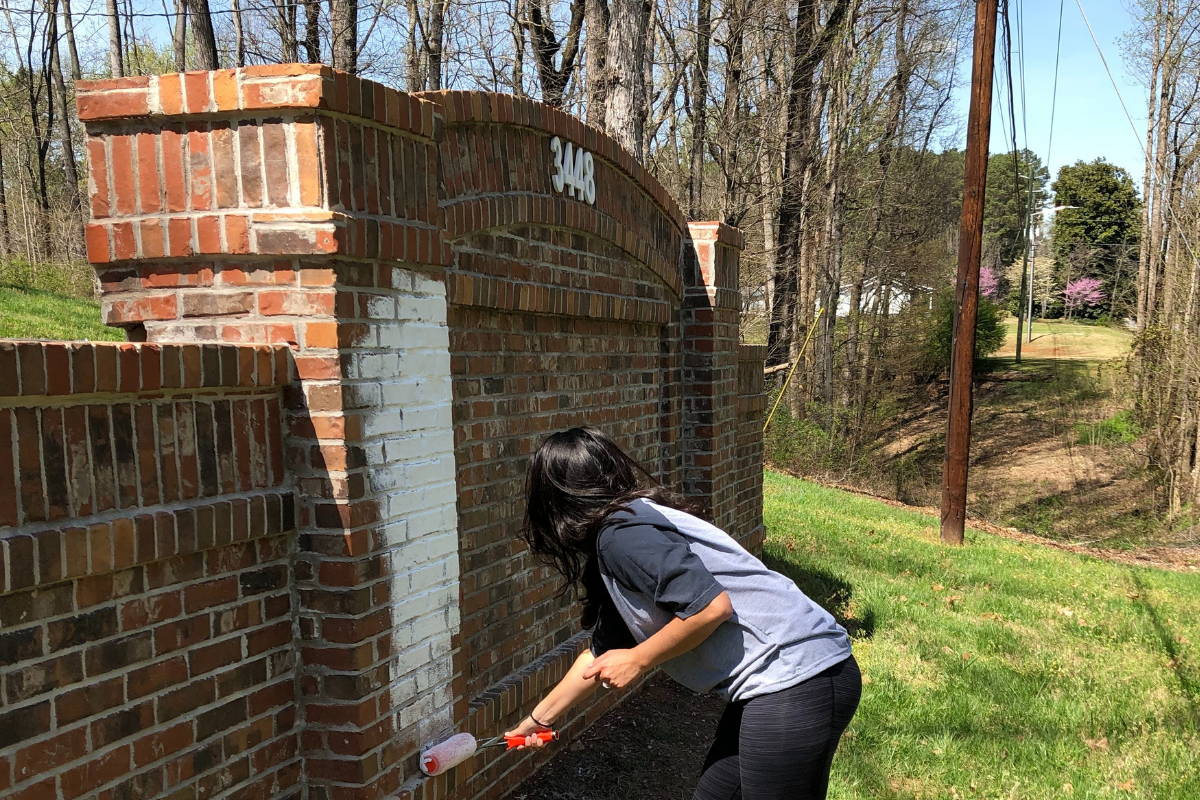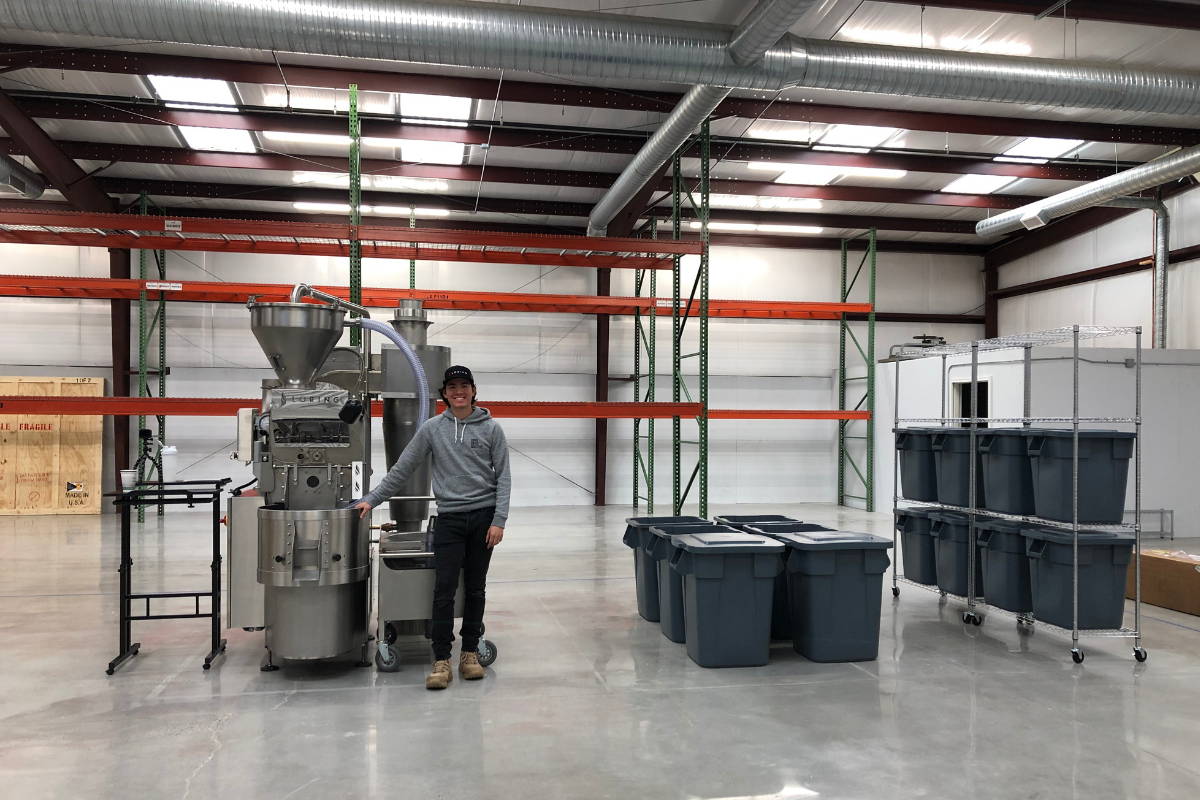 From climate control technology, polished floors, an enclosed coffee tasting lab, and, thanks to Leticia, phenomenal placement of pictures, plants, and Alma Coffee branding, it's no surprise that most people are blown away by how unique out warehouse is upon first glance.
Coming from someone who worked at a different roastery prior to my time at Alma Coffee, I can really vouch for what Leticia and Harry have brought into existence at Alma: there's a certain level of transparency, cleanliness, and confidence that comes through in the interior design of this warehouse.
However, after a year of operating in the warehouse, the 2020 COVID-19 pandemic forced us to shut down our first and only café at The Circuit, and this sudden change made us think about what all we did right and wrong in our warehouse design, too.
Since then, we have used the quarantine to configure our layout to the growing base of Alma customers both online and in person.
Our warehouse has seen a lot of change since we first built it out a few years ago, but 2021 brought the biggest change to date: the addition of our ActionPack WeighFill machine, appropriately named "Fill of the Future."
Fill of the Future has quickly become the centerpiece of our Holly Springs warehouse for a few different reasons: 1.) He helps our packing and quality control team pack freshly roasted coffee nearly 4x faster than we were packing it before, and 2.) He is, seriously, a massive machine (at almost 17ft high!)
On top of seeing rows of green bean coffee waiting to be roasted, customers walking in to buy some freshly roasted coffee or espresso-based drinks are greeted by Fill of the Future's majestic metal hue towering above our hard-working fulfillment team.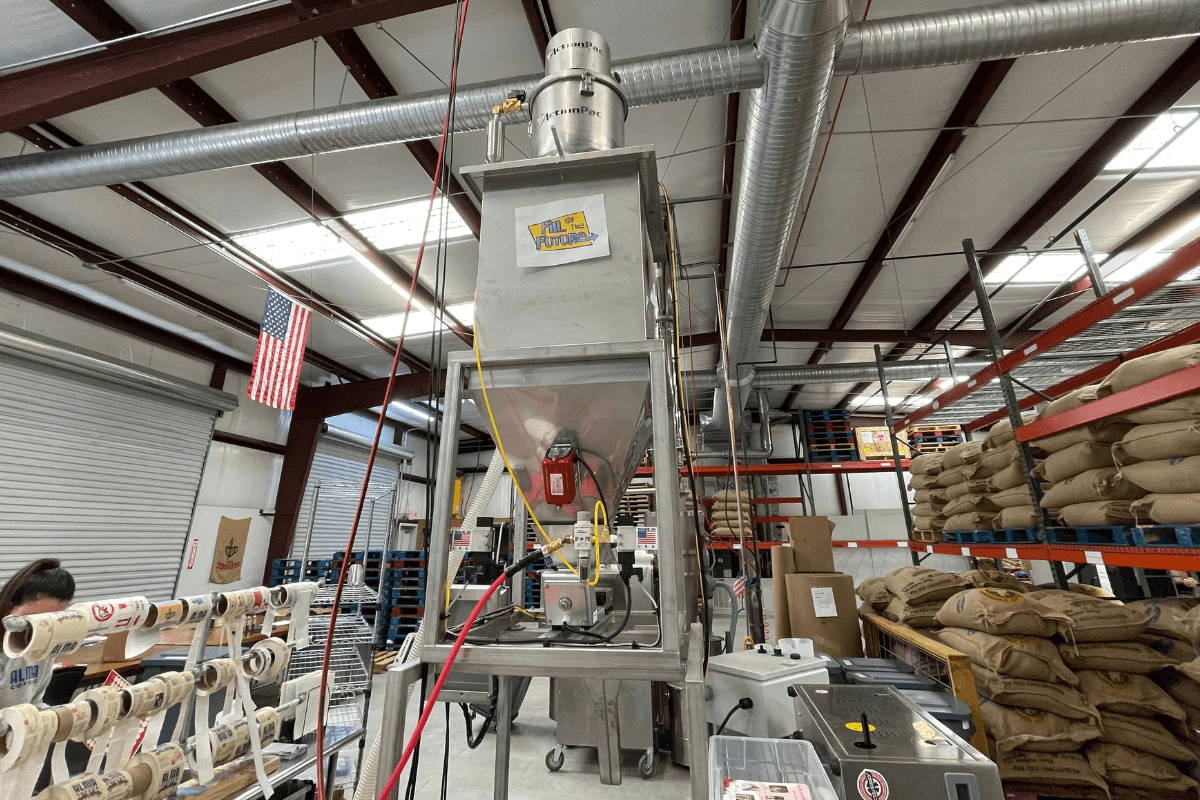 We know that we could sit here for hours writing about how much we love Fill of the Future or the OCD-pleasing aesthetics of our warehouse (no, seriously, we could), but we also believe that if a "picture is worth 1000 words," then a virtual tour of our current warehouse setup could be worth a million.

If you've liked everything you've read so far, we encourage you to follow us on social media--we are currently in the process of 3D/Lidar scanning our entire property to allow anyone to virtually tour it at any point!
Part 4: FUTURE WAREHOUSE PLANS
As the COVID-19 pandemic starts winding down during the first half of 2021, we are excited for a sense of normalcy to return to our warehouse, too.
We'll close this week's blog out by giving you a few hints at what Leticia and Harry have in store for you, Alma familia!
As we mentioned at the beginning of this blog, the COVID-19 pandemic forced us to close our first and only brick-and-mortar coffee café in February of 2020. But, we want to come back into the café business full swing sooner rather than later!
THE ALMA CAFÉ (and POP-UP)
We've been discussing a long-term plan to convert the house adjacent to our warehouse's property into a fully functioning café. This, of course, would include happy baristas and steamed milk & espresso beverages galore. We don't know exactly when this will unfold, but it is definitely a priority item on the Alma agenda!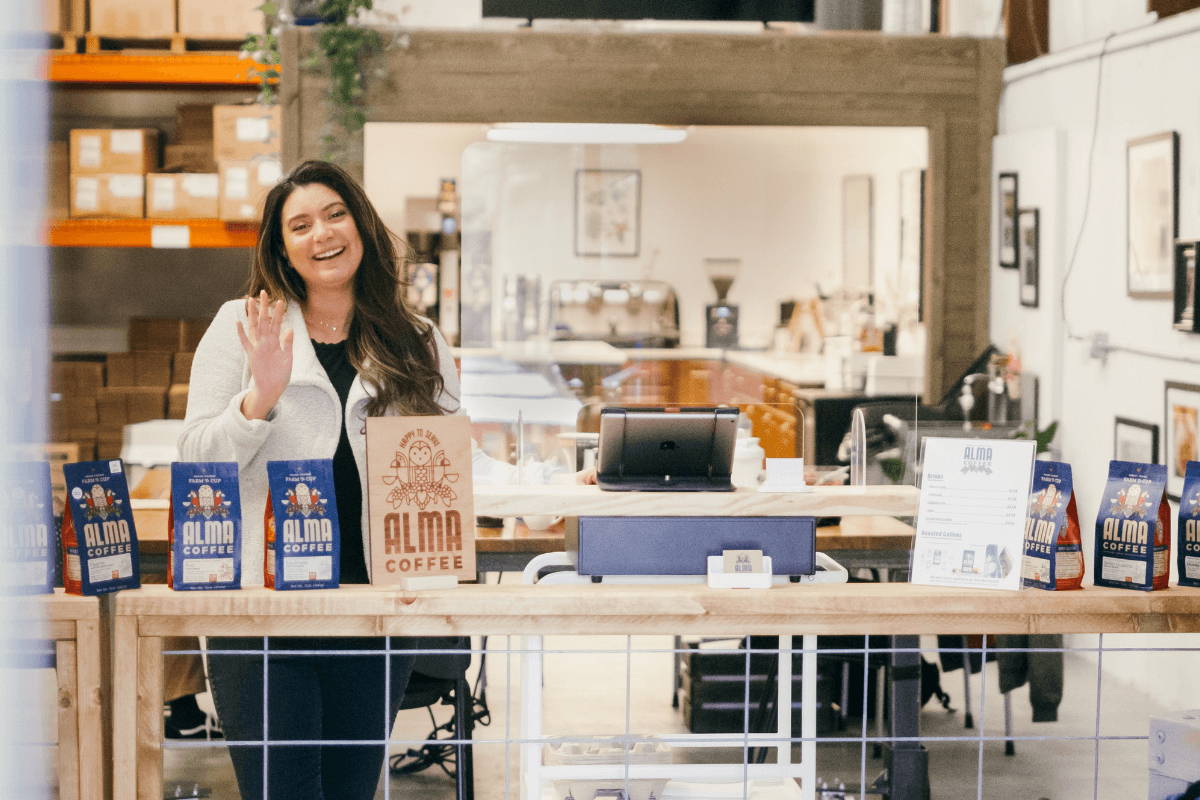 Until our café plans come into existence, we plan on converting one of our warehouse bay doors into a glass-panel wall before Summer of 2021.
This would allow us to continue serving coffee out of the warehouse pop-up with an added level of transparency and welcomeness.
ALMA ORIGINALS
Additionally, our two in-house musicians, Kelley and JP, are dedicated to beefing up the Alma YouTube channel with local musical talent in a series they are tentatively calling "Alma Originals!"
Taking inspiration from the success of commercial YouTube channels like Original 16, Kelley and JP want to combine their ear for music with the beautiful aesthetic of the Alma Warehouse.
Be on the lookout for this exciting coffee and music combination to start dropping on Alma's YouTube channel this summer, and definitely reach out to us if you are a musician interested in becoming part of the Alma Originals series.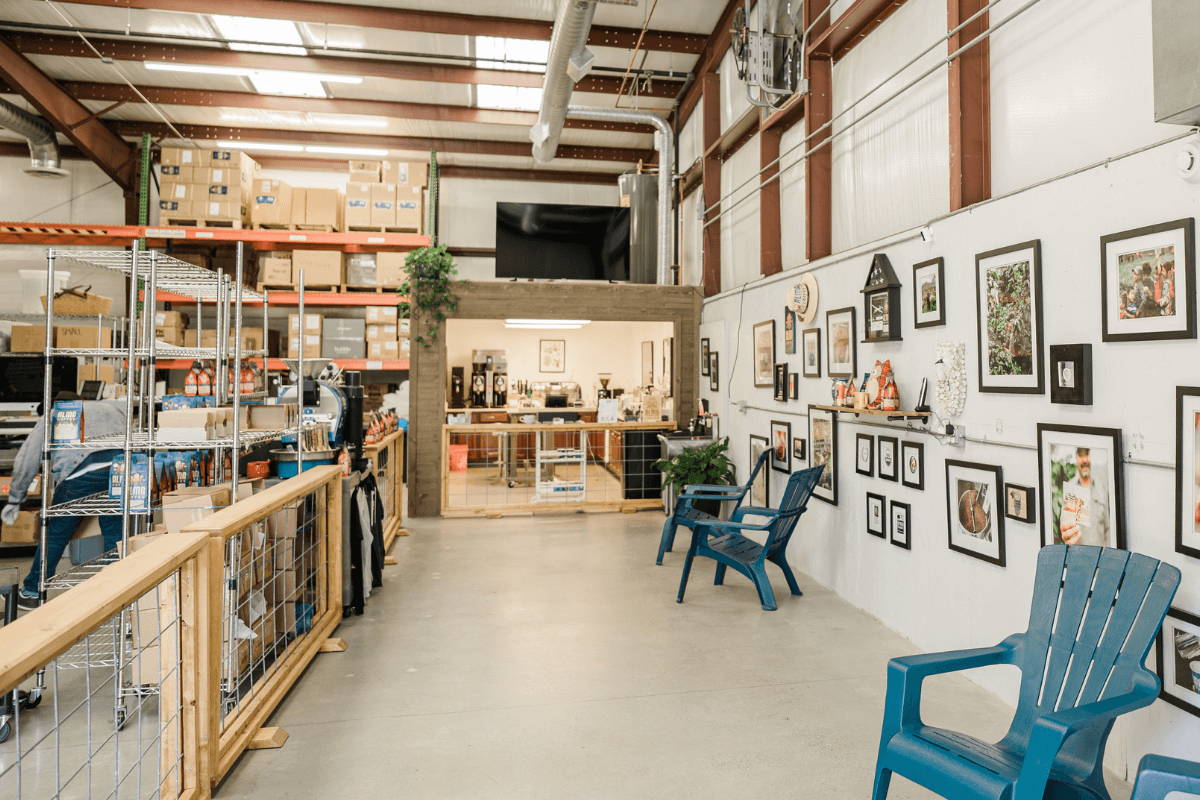 Did you like this week's blog post?
We would love if you came in to check out our warehouse for yourself--we promise it's actually really cool! If you don't live in GA and can't make it, follow us on social media to stay tuned for our 3D warehouse tour.

Until next week's blog post, be sure to comment what your favorite part of the Alma Warehouse is and subscribe to our email newsletter to get notified when our latest blog post drops. 💙
Written by: Kelley Bostian