If you've visited the pop-up café, you might have seen some of Alma and Finca T's environmental certifications, but what do they all mean? Preserving the environment for future generations and ensuring the livelihoods of everyone involved in the cultivation of our coffee is crucial to our operation.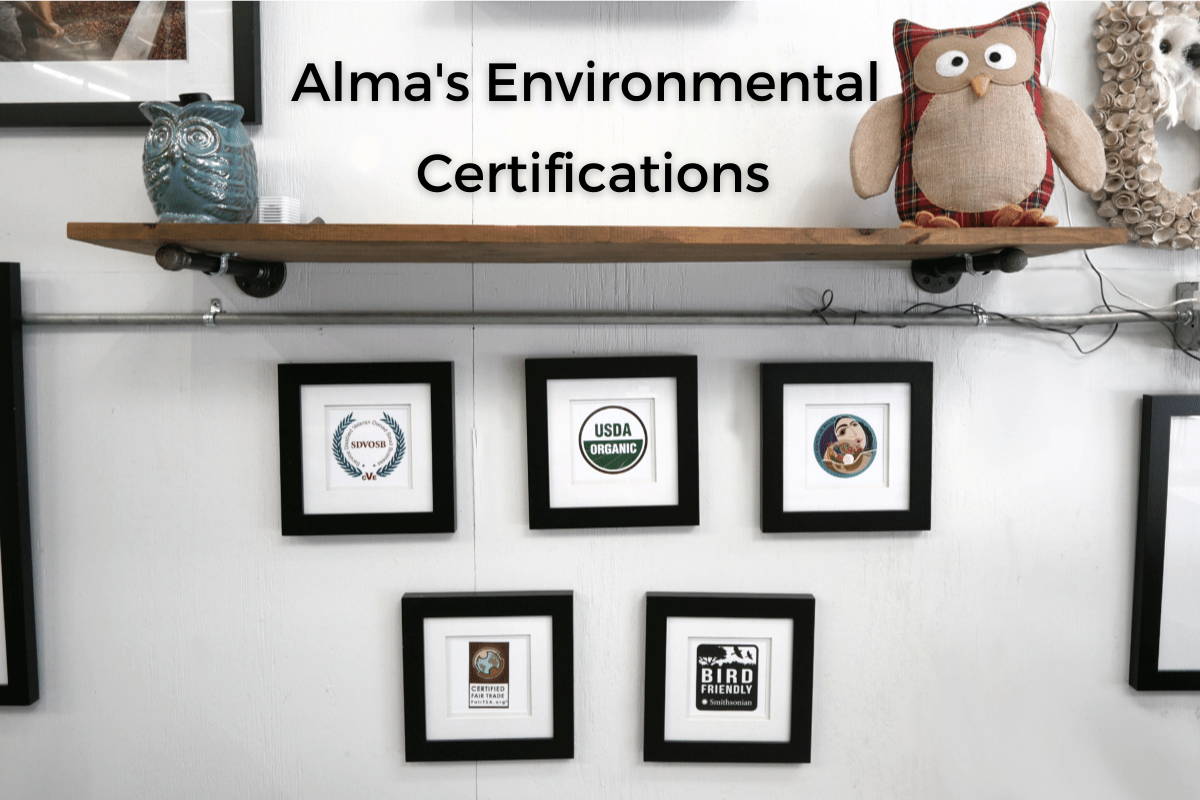 That's why Alma and Finca T work so hard to earn these environmental certifications. In this week's Alma-nac blog, we cover Alma/ Finca T's many environmental certifications, what they all mean, and what Finca T does to earn all of them.
Before we begin, A note from leticia
Although we are extremely proud of the certifications we have and how hard the Finca T team works to upkeep the designations every single day, it is important to note a few things: Each certification is provided by an independent organization that, along with their social standards, also receives a financial benefit from awarding these accolades. At Alma and Finca T, we are super fortunate that we are able to invest in the audits and renewal process, but this is not the case for many farmers.
Let's say, for example, coffee farmer "John Doe" cares about our planet and farms as sustainably and ethically as possible. He follows all the standards to qualify as USDA organic, but he simply can't afford to pay thousands of dollars a year to put the logo on his product. The result? His cost is higher to upkeep his farms, but he can't charge a higher price since he can't legally label it organic—although it is!
Additionally, for every product exported with a certification logo/label on it, the certifying agency gets to keep a percentage of the sale. So, not only are there annual fees, but in many cases there are overall revenue fees associated with using the labels as well.
So what does this all mean? Clearly we still value these certifications since we have them and continue to renew them annually; BUT, as a consumer of coffee myself, I urge you not to make certifications the end all be all in your buying decisions.
The best way to know your products are following standards you care about is to research the company, and, when possible, support your local companies that will take the time to talk with you about how they produce their products.
Rainforest alliance certification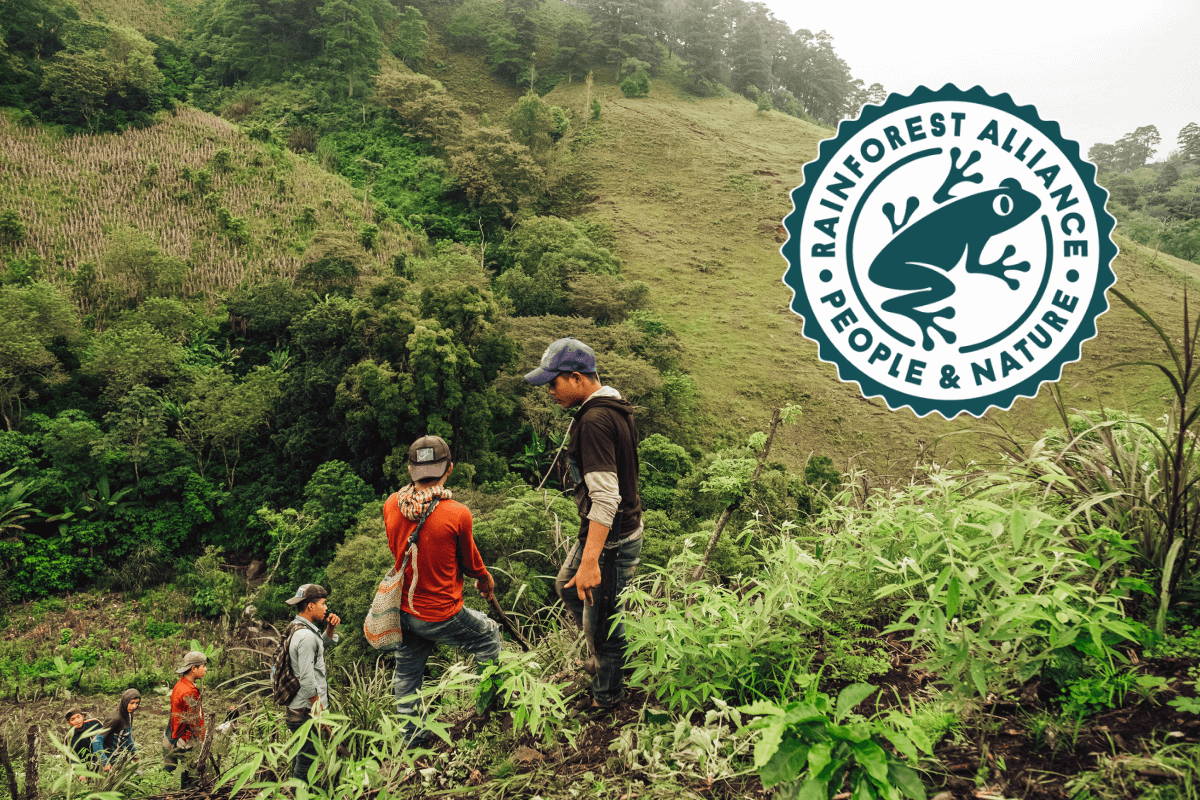 First, let's start with one of Finca T's proudest accolades: the Rainforest Alliance Certification. In order for a farm to earn this certification, it must be "produced using methods that support the three pillars of sustainability: social, economic, and environmental". Independent auditors investigate farms to ensure they practice techniques that ensure the safety of forests, the climate, human rights, and livelihoods. In addition to forestry protection, the Rainforest Alliance values and recognizes farms that are committed to providing equitable wages and working conditions for those that handle the products, which are all core tenants of Finca T and Alma Coffee's mission.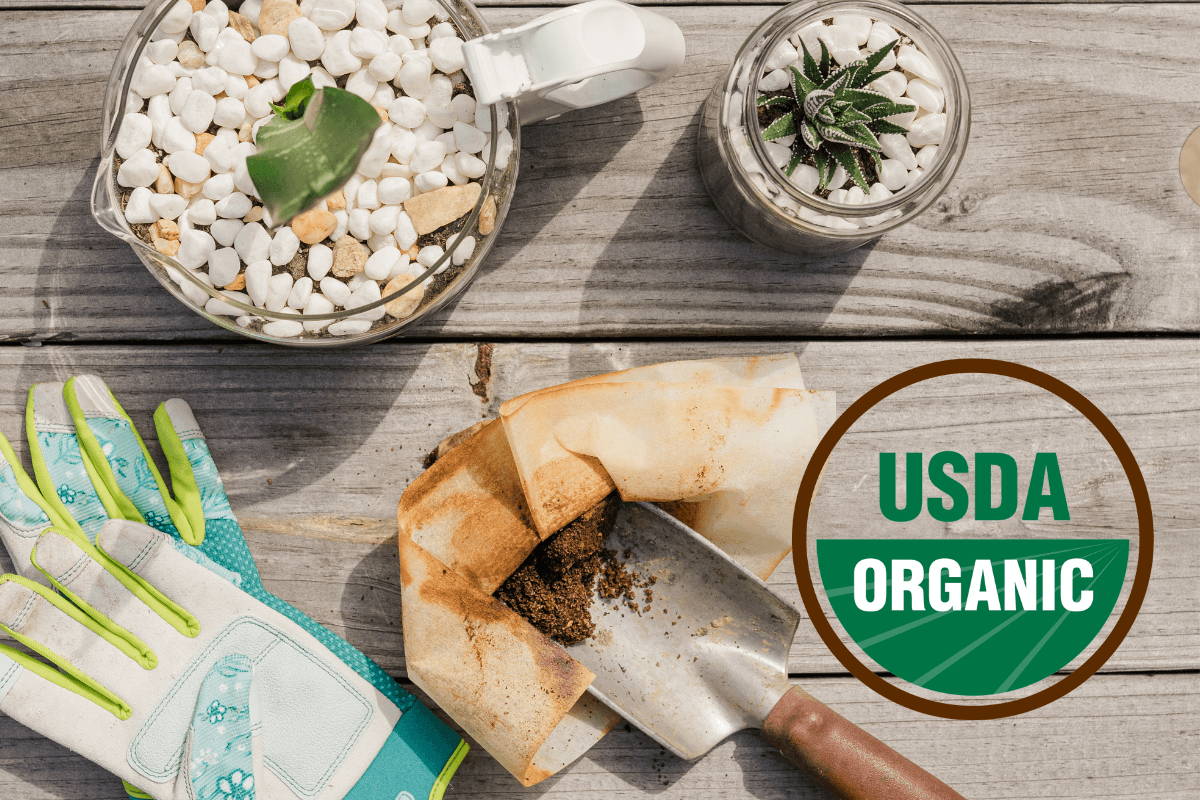 You might recognize this certification from your trips to the grocery store. USDA Organic certified products are grown using natural methods, meaning produce is farmed without chemical fertilizers or pesticides. Farms must also follow strict federal guidelines for soil management for example, chemical fertilizers cannot have been used on the soil for the previous three years. USDA Organic products also cannot be made using any genetically modified organisms. Finca T earned this badge of honor before our farm-to-cup roastery was established, and we have proudly displayed this certification since day 1. Maintaining this certification is no easy task, in avoiding chemical fertilizers or pesticides, we are constantly de-weeding by hand using machetes. It's truly a never ending process but absolutely worth it!
Con Manos de Mujer translates to "with women's hands," and the certification emphasizes gender equity and economic opportunities for women in all steps of the agricultural process. As we covered in our International Women's Day blog, approximately 20-30% of all coffee farms are female operated. In addition to providing economic opportunities to the women who work on the farms, Alma and Finca T employ some pretty awesome women in leadership roles. Because of the economic opportunities team members at Finca T like Carmen and Nelly display to women within the coffee industry, earning this certification from MayaCert was a great moment to reflect on how our direct trade mission is truly improving the lives of everyone involved in our supply chain.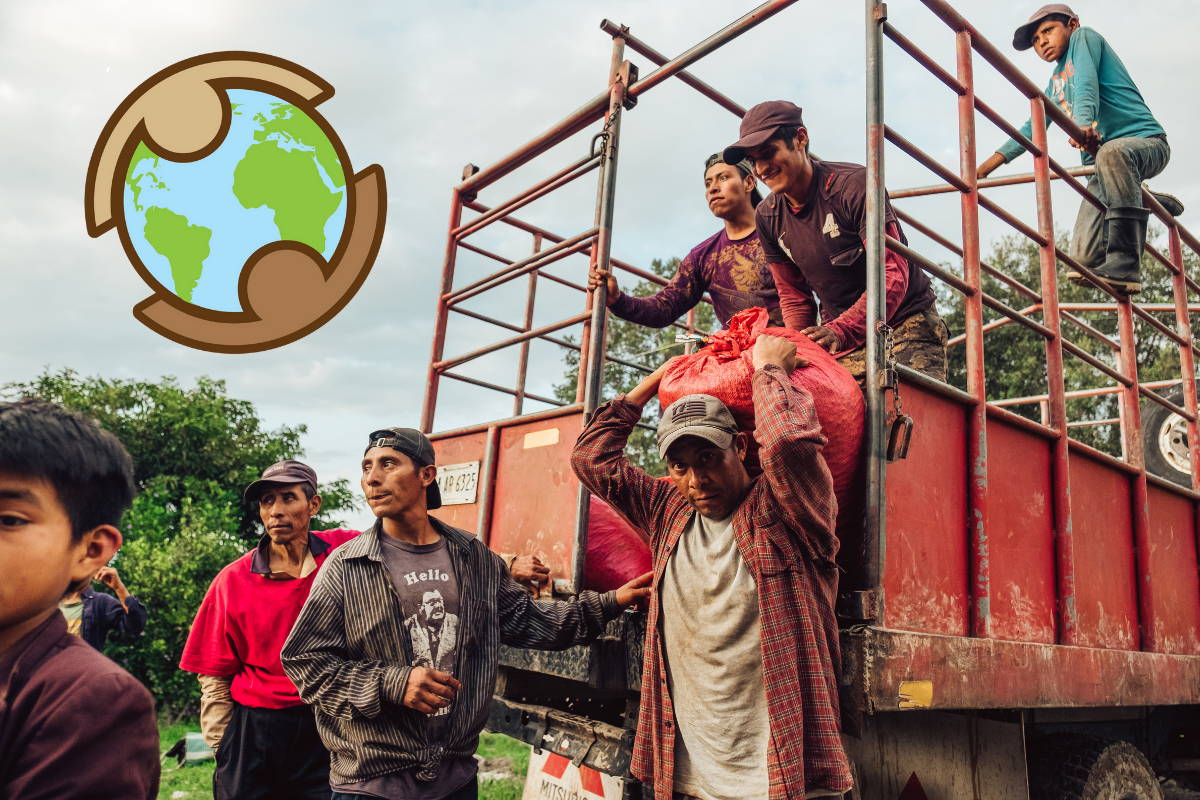 Fair Trade is another certification you might recognize from the grocery store. A Fair Trade Certified product is one that meets strict guidelines regarding safe working conditions, environmental protection, and sustainable livelihoods for those involved in the cultivation of the product. Instead of a one-size-fits-all approach, each industry has its own set of requirements in order to be Fair Trade certified. This ensures that each farm is held to rigorous standards unique to their industry. In line with our direct trade supply chain, earning our Fair Trade certification was hugely important for our roastery operation.

The Smithsonian bird friendly certification
According to the Smithsonian Institute, nearly ¾ of all coffee farms destroy forest habitats to grow coffee in direct sunlight. When the forest is destroyed, migratory birds die with it. To combat the effects of these destructive techniques, the Smithsonian Institute developed the Bird Friendly certification. Bird Friendly certified farms leave trees in place and grow coffee in shade.
The trees, in addition to absorbing carbon dioxide, provide habitat for thousands of migratory birds that travel from as far as Canada down to Central and South America.
Bird Friendly certified farms have to do more than avoid cutting down trees. The Smithsonian evaluates everything from canopy height to insect diversity. Finca T has worked tirelessly to maintain a permaculture farming approach for decades, so earning this certification was years in the making. These factors ensure that the coffee growers are ensuring the health and stability of the rainforest for years to come.
Well, that's all, folks. No matter which Alma roast you prefer, you can be sure your cup of Alma coffee is doing some good in the world. Let us know in the comments which certifications you didn't know about before reading this, and as always subscribe to our email newsletter to get notified when the latest Alma-nac blog post drops!