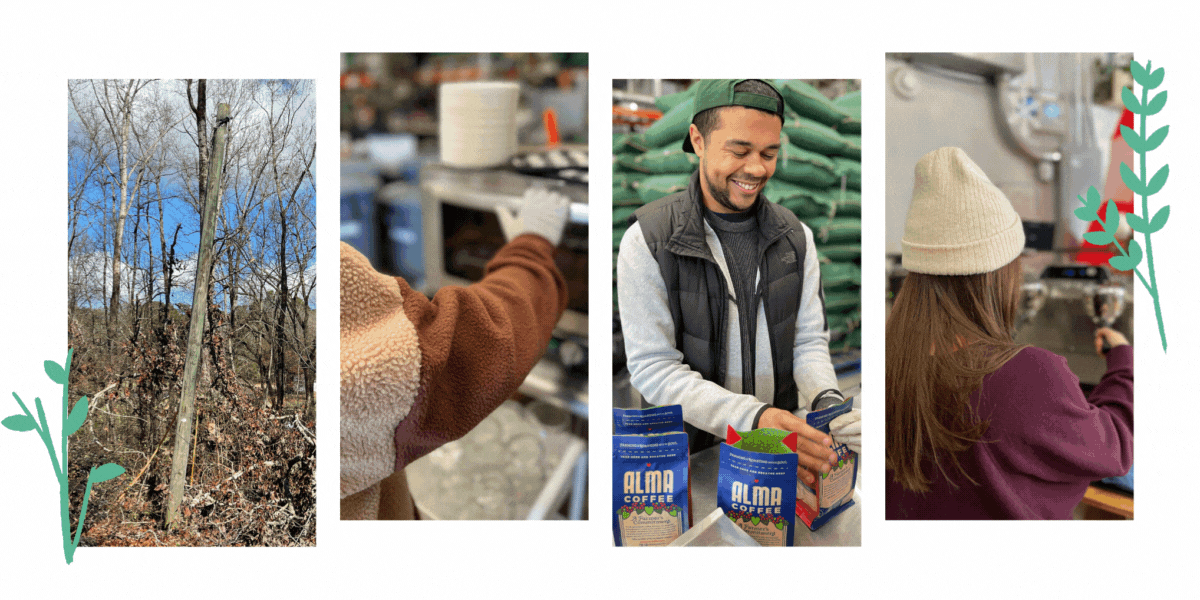 On Thursday morning, our team arrived at the Alma café to begin their opening duties. Upon arrival, they noticed that some of the lights in the roastery and café were flickering, our internet was down, and the heat didn't seem to be working.

The electricians came out, checked all of our breaker boxes, shut off our power and told us to contact Georgia Power... so we did. While waiting for them to send out a crew, we made the best of our powerless time in the roastery. We organized, we deep-cleaned, we served up all the drip coffee we had on-hand. We called it "Unplugged at Alma." Ya know, with no internet access, you gotta get creative! 😅

Getting a bit restless while waiting for the power crew to arrive, Harry decided to take a lap around the buildings. He walked out on the front porch of the office and noticed that a very tall fallen tree had taken out a power line right in our front yard... he'd officially found the culprit.

The Georgia Power crew arrived around 1pm and got straight to work. We had power back in a little over an hour- hoorah! Buuut... it wasn't all good news.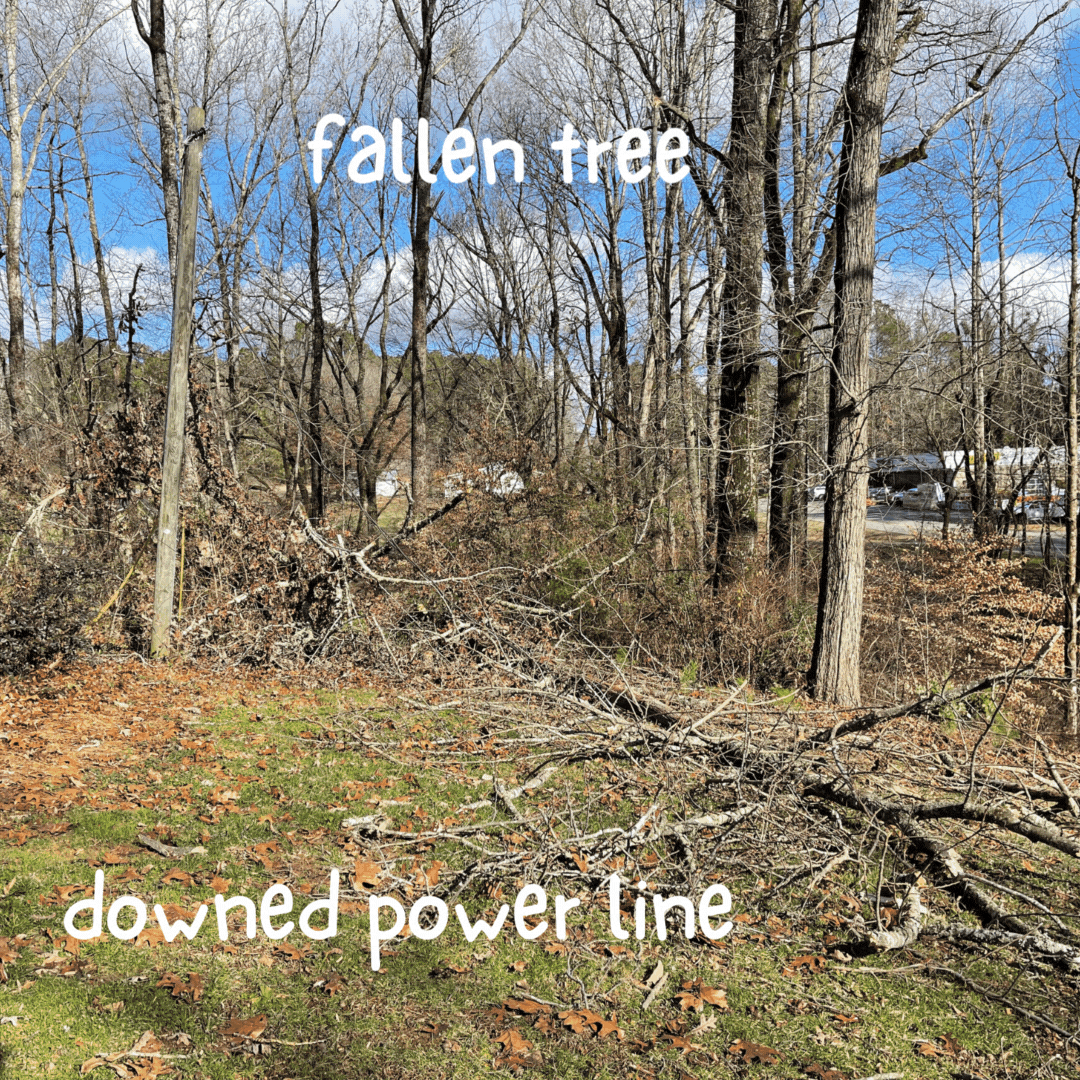 The voltage imbalance that occurred before we shut off the power fried one of our weigh-fills, the machines we use to fill coffee bags. It also knocked out our heating, killed the Wi-Fi, and almost started an electrical fire in Leticia's office. Honestly, at one point, we started looking for the cameras that had to be filming us for Punk'd.
Regardless, we made the best of it. With the HVAC and internet crews scheduled for Friday morning, our team members worked the first ever evening shift to fulfill all of the orders that were due out that day. (Huge thanks to them, by the way! Incredible team players!)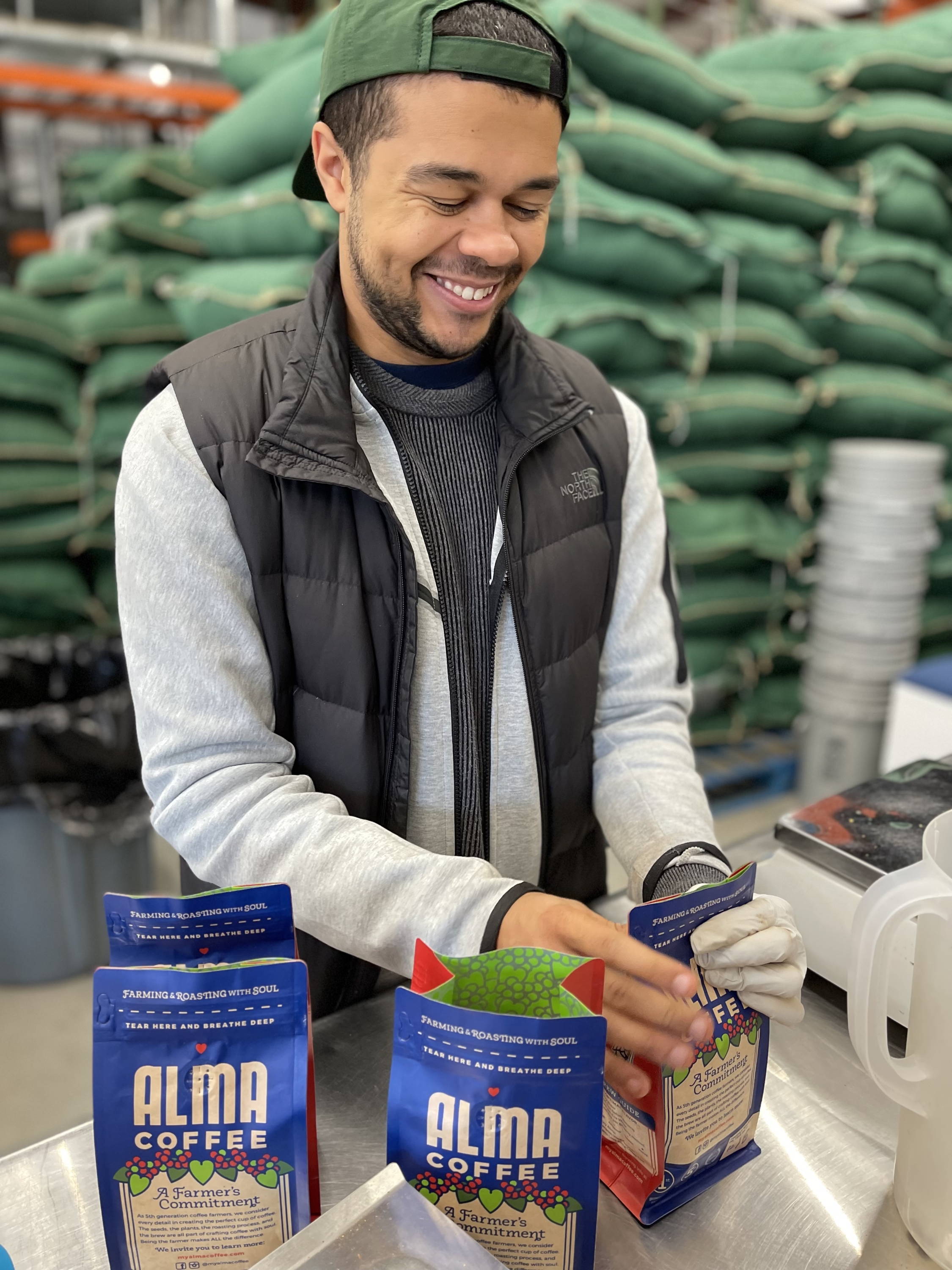 On Friday morning, as the HVAC team worked to restore our heat and the internet crew worked to restore our Wi-Fi, our Alma team members continued to work through the day all bundled up in our puffer jackets and beanies and fuzzy coats as we roasted coffee, served customers, and fulfilled orders all with smiles our faces because we truly love what we do.
We are so grateful to every customer who showed up to support us all weekend long. One customer, John, even bought the entire team a bunch of pizzas! We love you, John!!
Thankfully, by the end of the day Friday, everything was pretty much back to normal. We're still down a weigh-fill, we have some fried electrical panels, and our receipt printer was unable to be revived... but we're continuing to make the best of it all.
Thank you to everyone who continues to support Alma Coffee whether you walk through our café doors or open up our website. You're the reason we keep the lights on... usually. :)
Our email newsletter isn't your typical marketing ploy: sign up now and get notified when our latest blog posts publish, new coffee roasts debut, and other exciting coffee social & video content drops!