Here at Alma Coffee, our business was created and strives everyday to accomplish three essential pillars: improving lives from farm to cup, sustainable practices in everything we do, and extraordinary coffee.
Since 2018 we've continued to work towards these three goals, and although it's sometimes easy to get caught up in the roasting side of things here in Holly Springs, we never want to overlook just how much the direct trade aspect of our business improves the lives of farmers on the ground.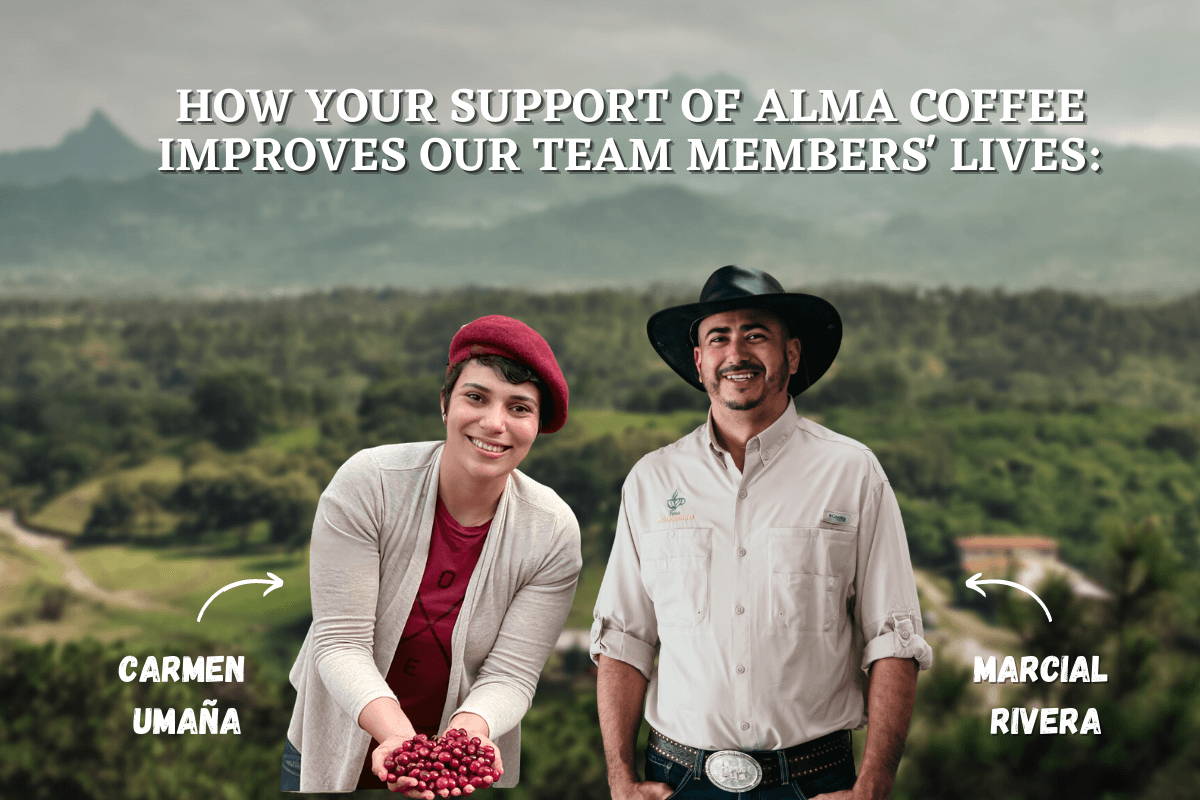 That's why for this week's Alma-nac blog post we wanted to spotlight two specific team members from Finca Terrerito whose lives have been directly improved by people supporting our direct-trade mission. We'll be introducing you to Carmen and Marcial, giving a bit of background on how they got into the coffee business, and then letting them share in their own words how their lives have improved.
We talked with Carmen Umana, the head of quality control at Finca Terrerito, about how she thinks her life has improved since starting at Finca T last year. Translated from her native tongue of Spanish, Carmen was a thrill to interview and shared with us what she is most excited about in the future of the coffee industry.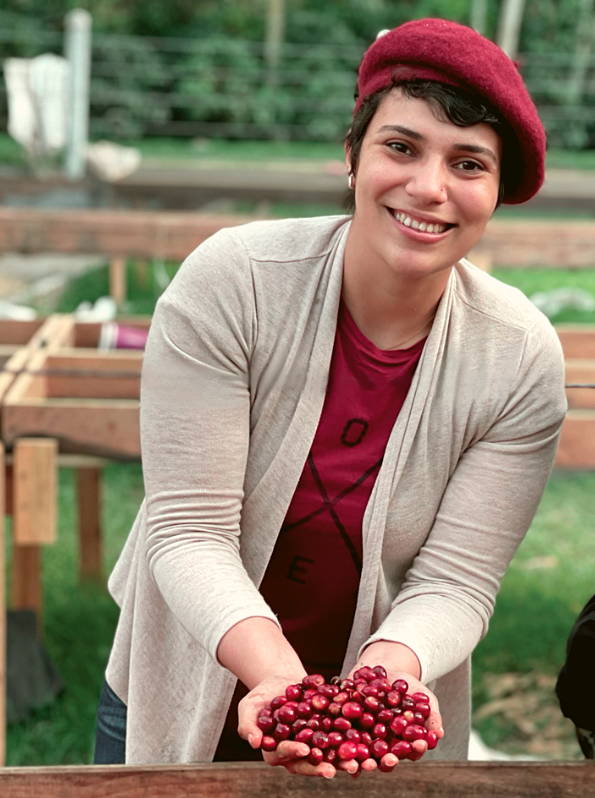 Tell me a bit about your life and how you got started at Finca T!
Hello, I am Carmen, a coffee cupper at Finca Terrerito. I have worked in the coffee industry since I was 18 years old, and in 2019 I received my degree as a coffee cupper. Through my career I have had many different jobs within the world of coffee; However, I had never worked fully with producers the way I am doing now at Finca Terrerito.
Here I am learning the complete process, from the seeds that give birth to the coffee tree to preparing the green bean for final export – 100% vertical integration. I knew the theory, but at Finca Terrerito I help implement it and that is a very enjoyable experience. This is part of what got me interested in Finca Terrerito in the first place – it seemed to me that this was the ideal place to learn and, at the same time, implement my knowledge of coffee.
When the owner said "yes" to the option of joining this fabulous team, I was more than happy to join! For the 9 months I have been working here, I find myself in a job where every day I learn something new, I am constantly challenged, and I am cupping extraordinary/unique coffees daily.
How has your life improved since starting at Finca T?
Wow, this is a great question. My life has improved in so many different aspects that it's hard to know where to start! To highlight some of the key life improvements, thanks to my job at Finca T I have been able to continue with my studies at the University (Finca T sponsors my education).
I have also been able to create a balance between my personal life and work life which is extremely important for my mental health. Lastly, I am in a safe place, surrounded by good people who make each challenge an opportunity for growth and learning. At Finca T I have had the opportunity to be part of each step of the coffee supply chain from tree to cup, and this has allowed me to increase my empathy towards all the people who are involved in this beautiful industry.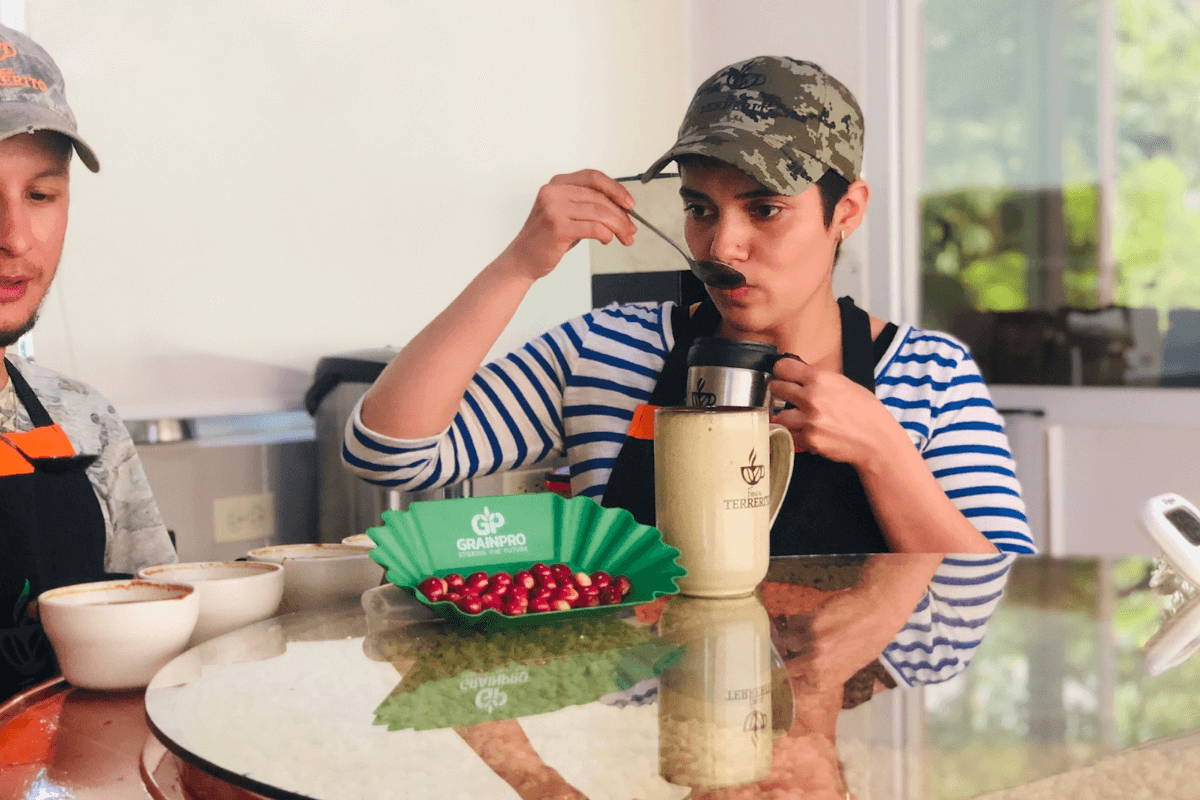 What do you plan to accomplish by this time next year?
o Getting to the "half way" point of my undergraduate degree.
o Complete a great harvest, sending quality products to all our customers.
o Travel to the United States to see first-hand the work that roasters do transforming the green bean we send them. This has been a big dream of mine, and Finca T will sponsor me. I have already applied for my Honduran passport which is the very first step.
What excites you the most about the future of coffee?
I'm passionate about teaching. One of the things that excites me is knowing that I have the opportunity to train future generations: I'm able to plant small seeds of love for this way of life because the coffee industry constitutes a small world of its own, and it does not matter where we are or what language is spoken since coffee has a language of its own!
I am also excited that with the [3rd wave] evolution that is taking place, wherein small producers will have more and better opportunities, and they will be able to see all their efforts come to fruition through Direct Trade relationship. Finca T is a pioneer and truly making a difference while improving the lives of so many.
After our conversation with Carmen, we talked with Marcial Rivera, Al's right-hand man and director of operations at Finca Terrerito. Marcial is truly a textbook story of life change, coming from a troubled childhood into one of the most important employees of Finca T. Translated from his native tongue of Spanish, Marcial shared his story and progress at Finca T with us.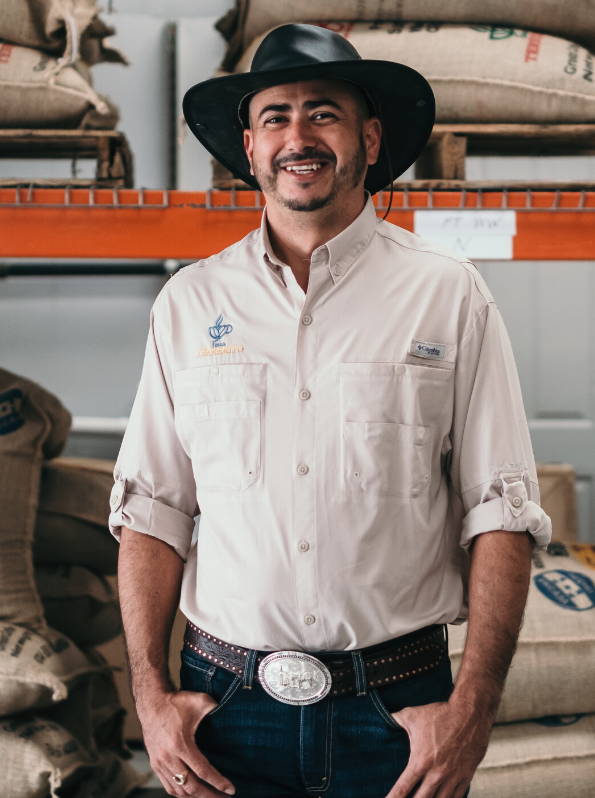 Tell me a bit about your life and how you got started at Finca T!
My name is Marcial Rivera, I am 39 years old, and for more than 10 years have been working here with the team of Finca Terrerito. Before Finca T, I had a troubled youth and struggled finding my way. I did not have the conditions to grow personally and professionally since in our country the opportunities for decent work and schooling are quite limited.
However, I started with this great company in 2011 while looking for an opportunity to improve life for myself and, especially, for my family. The boss [Al Lopez] was doing things very different than the norm in Honduras and there were lots of rumors about him wanting to improve lives and provide opportunities in our hometown.
I took a chance and talked to him about my desire to improve my life. From there, Al and his mother opened their doors for me to be part of this great team and I feel satisfied and proud of all that we have achieved together since.
How has your life improved since starting at Finca T?
Since joining Finca T, my leadership capacity in the development of projects and in the management of people has improved tremendously. The trust that Al has placed in me has also helped me to grow and develop better skills. It has helped me to get my family and others to believe in me and to show them that I am capable of being a better person. Prior to this, my bad decision making in my life became a problem for those who knew me.
I am much better since joining Finca T financially, however this is not the main benefit of joining the team: the main benefit is that emotionally and spiritually today I find myself in a much better place. I am a good example for my children and I can provide them with better options for their futures.
Honestly, I feel like I'm in the perfect place with the right people helping me and motivating me to be better every day. I am living in a world that I did not know existed, and improving the lives of so many gives me a feeling that I can't describe in words alone.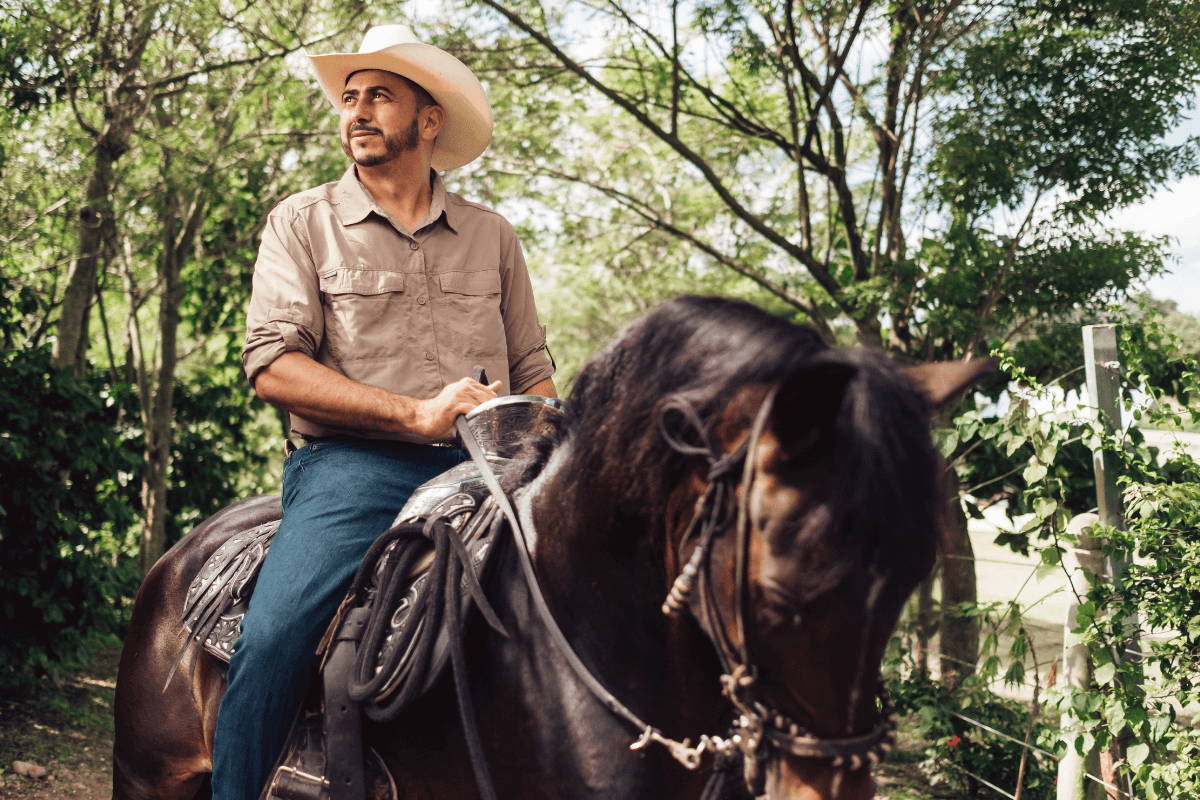 How has your life improved since starting at Finca T?
o To be able to give employment opportunities to more young people, thus avoiding the migration of people with many valuable skills to other countries.
o Increase the production of coffee at Finca Terrerito
o Continue to improve the living conditions of employees at Finca T, providing single family housing for entire families. This is a big investment we are making.
What excites you the most about the future of coffee?
I'm excited that we can continue to work together as a family, united more than ever. Coffee gives us the opportunity to explore new markets, get to visit other countries, create new relationships, and expand our knowledge. All this knowledge allows us to grow and continue to improve.
Finca T is a model farm for the entire industry, and producers from other areas of the country can come and learn from our sustainable and life improving practices. Our Direct Trade model alone, for instance, will help so many other farmers improve their lives. These changes will last for generations and being part of the driving force that generates this positive change excites me lots.
We enjoyed speaking with Carmen and Marcial about their experiences at Finca Terrerito, and the Hutchins/Lopez family is truly honored to have such hard-working and talented individuals aboard our Honduran team! Both Carmen and Marcial are true examples of the opportunity for life improvement we seek to provide from farm-to-cup, not just at the farms but throughout the the entire coffee industry.
If you enjoyed this week's blog, let us know in the comments what questions you'd like to see us ask our farming team members next time we schedule some interviews, Be sure to subscribe to our email newsletter to get notified when our weekly blog drops, and stay stocked up on your favorite Alma Coffee to continue supporting individuals just like Carmen and Marcial!
Written by: Kelley Bostian