In June, Alma co-owners Leticia and Harry Hutchins had the honor and privilege of traveling to Greece for the World of Coffee event hosted in Athens. While there, they were on a mission to promote and represent the Alma brand along with the Alma Family Farms (including Finca Terrerito). While in Greece, the couple took in amazing sights, learned more than they already knew about coffee (which is astonishing because they already know SO much), and built relationships with fellow roasters internationally.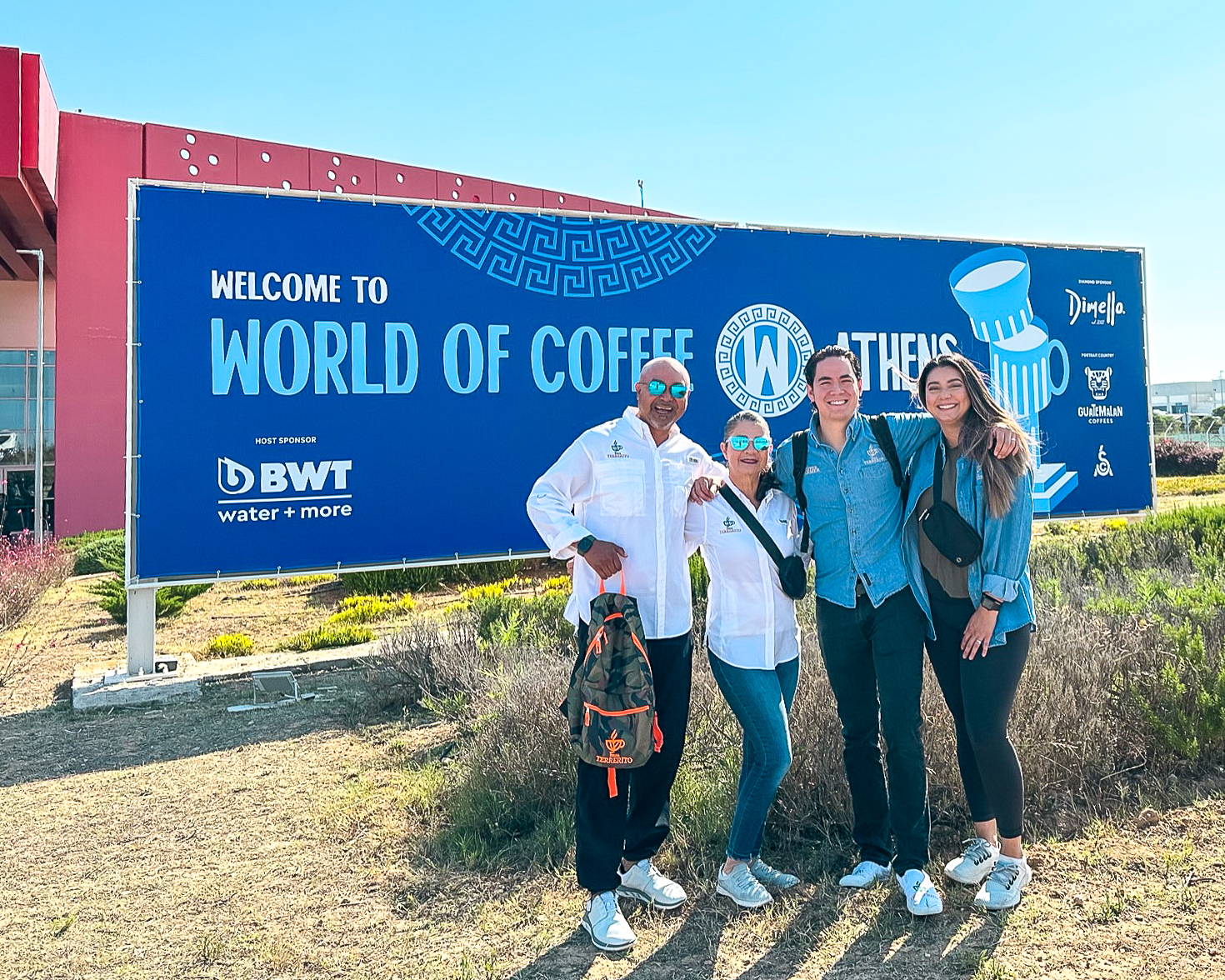 World of Coffee is a yearly international gathering of coffee connoisseurs (lovers, brewers, roasters, shop owners, etc.) hosted by the Specialty Coffee Association. The event is intended to be a space for attendees to learn all that is new and upcoming in the "world of coffee". One thing that they are highly focused on is experience. Learning, tasting, introductions, and in-person exploration are only some of the ways that the SCA promotes experience during their World of Coffee events.
During the conference, there are multiple events going on all at once. Attendees can choose between lectures, workshops, or cupping rooms (which hosts various coffee brands for attendees to sample). World of Coffee is a very unique event that allows attendees to not only learn about coffee, but also allows them to participate in educating others.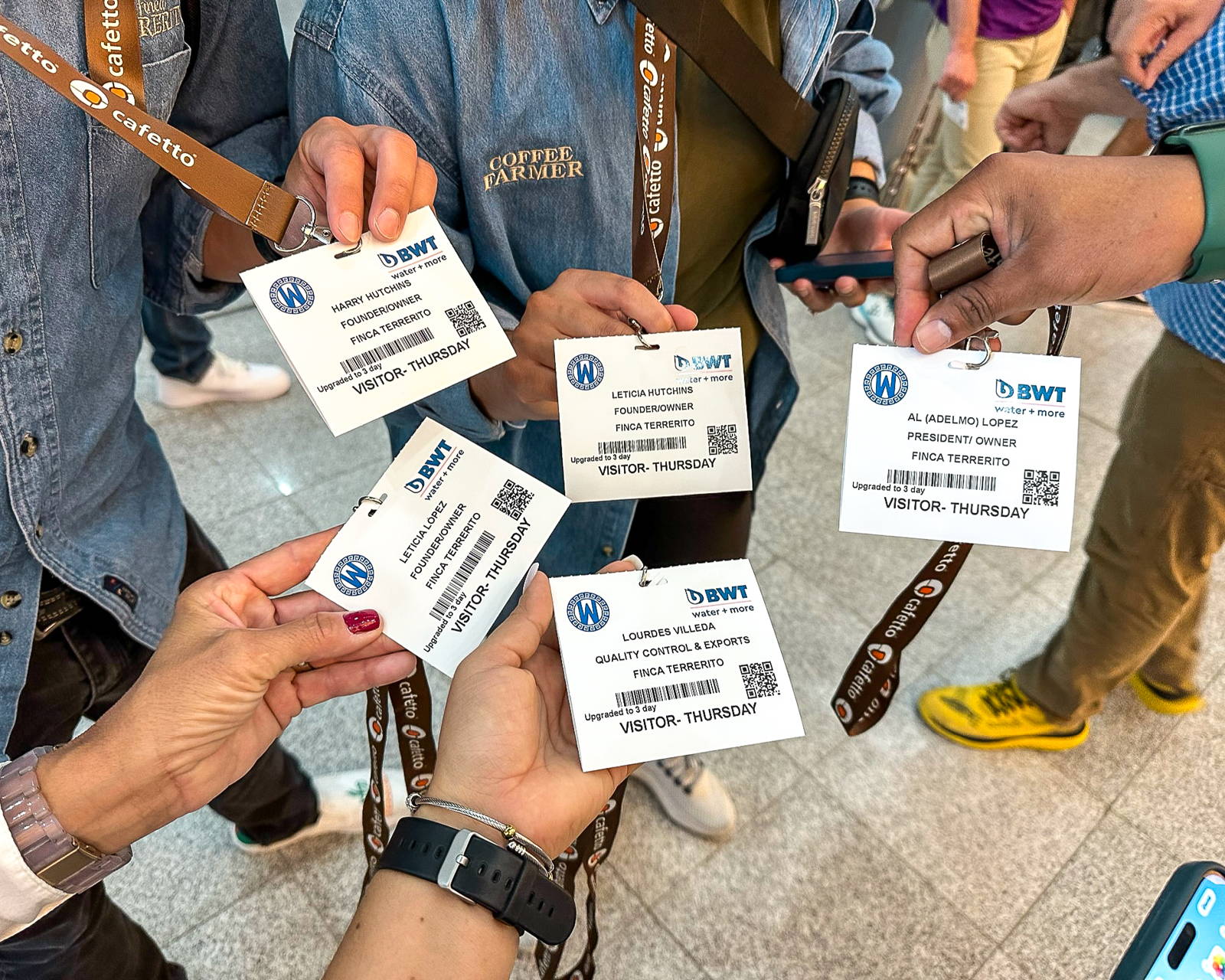 Harry and Leticia had the incredible opportunity to represent the country of Honduras at the event by featuring Alma Family Farm's Finca Terrerito (or for short, Finca T) coffee. This was very exciting especially given that 1/3 of the population in Honduras relies on coffee for their livelihood. Some of the best coffee comes from Honduras (and that's not just our opinion), so Leticia and Harry were honored to be apart of representing the country. They were able to highlight the coffee that we roast here at Alma by serving pour-overs at the event. Through trying our coffee, they were able to spark conversations about the sustainability practices at the Alma Family Farms and how we participate in being eco-friendly and how we continuously invest in our planet.
One issue that was presented during the time that they were serving pour-overs was the difference in water in Greece. Many baristas serving coffee at the event noticed that their coffee was substantially less flavorful. This was due to the high levels of chlorine in the water source in Athens and throughout the country of Greece. Thankfully, Harry and Leticia brought Lourdes, head of quality control at the farm, with them. As the killer barista and coffee expert that she is, Lourdes was able to think on her feet quickly and resolve the issue so that they could serve the coffee the way in which it is intended to taste. Lourdes knows all there is to know about aging and roasting coffee and helps us here at Alma by making sure that the coffee sent to us from Finca T is perfectly crafted so we can create the unique and amazing flavor profiles that you know and love.
Stories from world of Coffee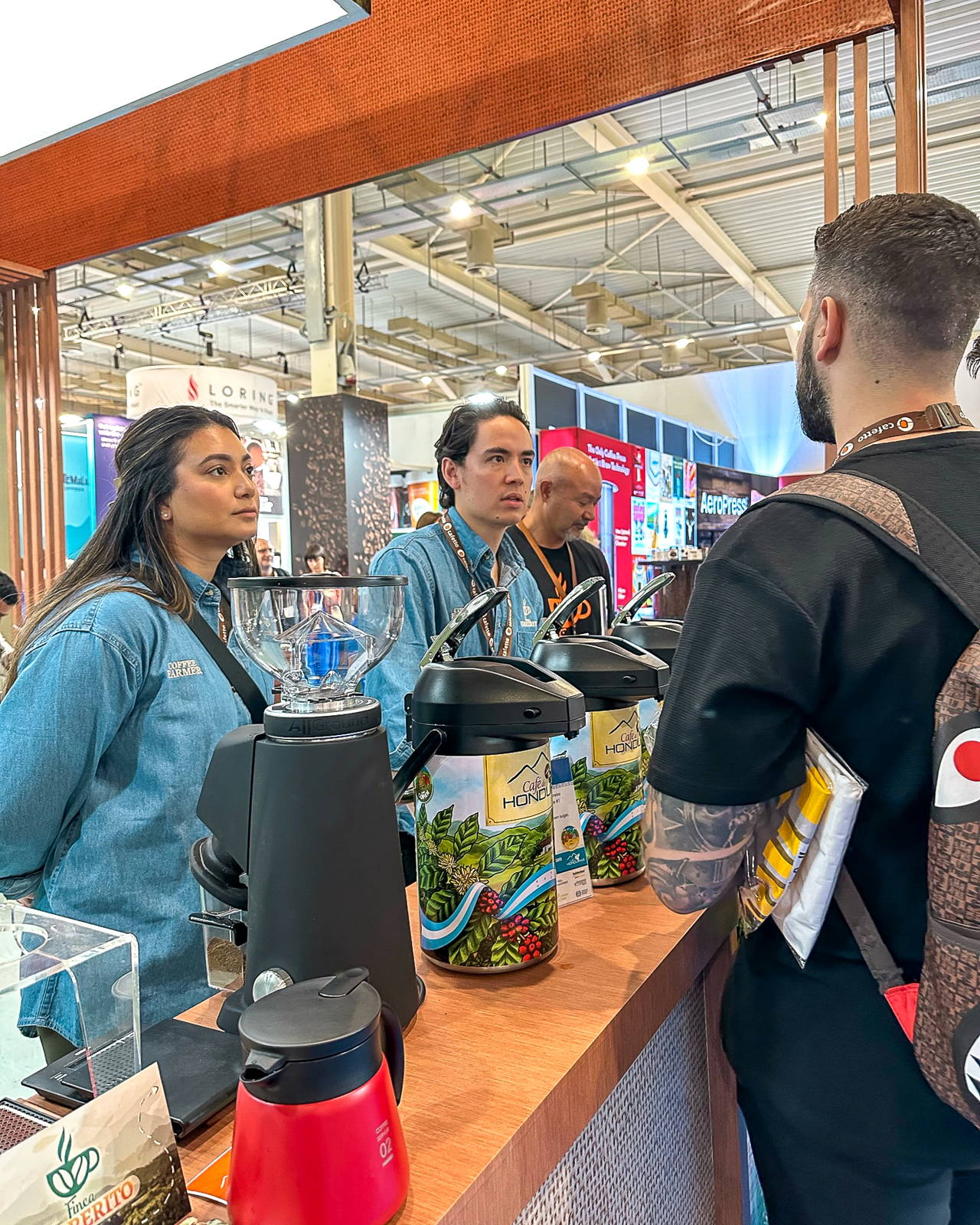 During their stay, Harry and Leticia were excited to be able to network with various coffee brands and machine manufacturers, including some familiar faces like La Marzocco and Loring! At Alma, we own two Loring roasters - a 15 kilo and a 35 kilo. We also use a La Marzocco espresso machine in our training lab!
Harry and Leticia also made a few new introductions to companies like Goat Story who recently released the ARCO Coffee Grinder which can operate as both an electric and hand-grinder. Their mission is to "bridge the gap between the luxury of electric grinders and the freedom and superb grind quality of hand grinders."
They also had the opportunity to try an "oat drink" cappuccino from the alternative milk brand - Alpro. Come to find out, Alpro is the brand that owns Silk - the brand of oat milk (or as they say in Europe, oat drink) that we serve here in the cafe.
One vendor who had a big impact on the couple during their time in Greece was the owner of an Italian roastery/café in Italy called Bugan which they visited during their trip to Italy in May. They both have claimed that this was hands-down the best coffee they had during their time in Italy. Consequently, during the 2023 World Barista Championship, Bugan's barista Daniele Ricci took home second place overall.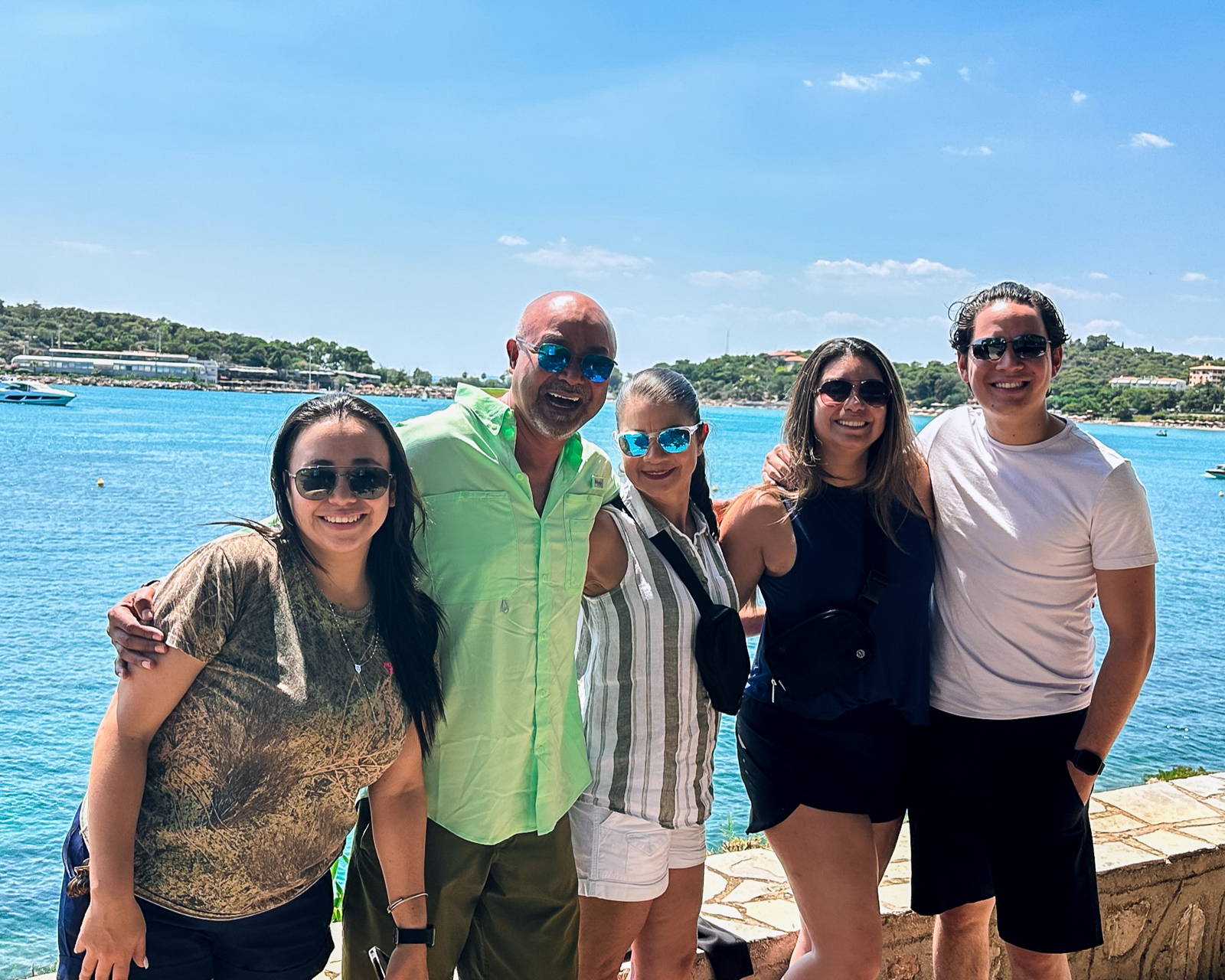 You didn't think Harry and Leticia would fly all the way out to Europe without doing some adventuring, did you? During their time abroad, Harry and Leticia got to see some of the world's most beautiful places and check off some bucket list items. They were able to visit both the Acropolis and the Parthenon during their stay. The summer heat was in full swing by the time that they got to Athens, so their exploration days were a little sweaty. Leticia describes that the weather was sitting at a steady 95 degrees during their climb up the steps. The heat may have made the climb strenuous, but the view from the Acropolis was even more breathtaking.
During their time in Greece, they stayed in a small suburban town of Athens called Vouliagmeni. This was the couple's favorite spot they visited. The food was phenomenal (Leticia highly recommends the Greek salad wherever you go to eat), the people were kind, and the views were astonishing. If you're ever looking for somewhere to stay when you venture to Greece, be sure to check out Vouliagmeni!!
Our team is only able to take trips like this because of YOUR continued support! We are so grateful for everyone who has bought our coffee and has brought us to this point, where we can represent the country of Honduras through our coffee. Traveling to the World of Coffee was such an honor and we are just so thankful to our Alma Familia. 
If you like what you read, be sure to subscribe to the Alma Coffee email newsletter below to stay up-to-date on all of our latest blog posts, coffee gift boxes, and more!