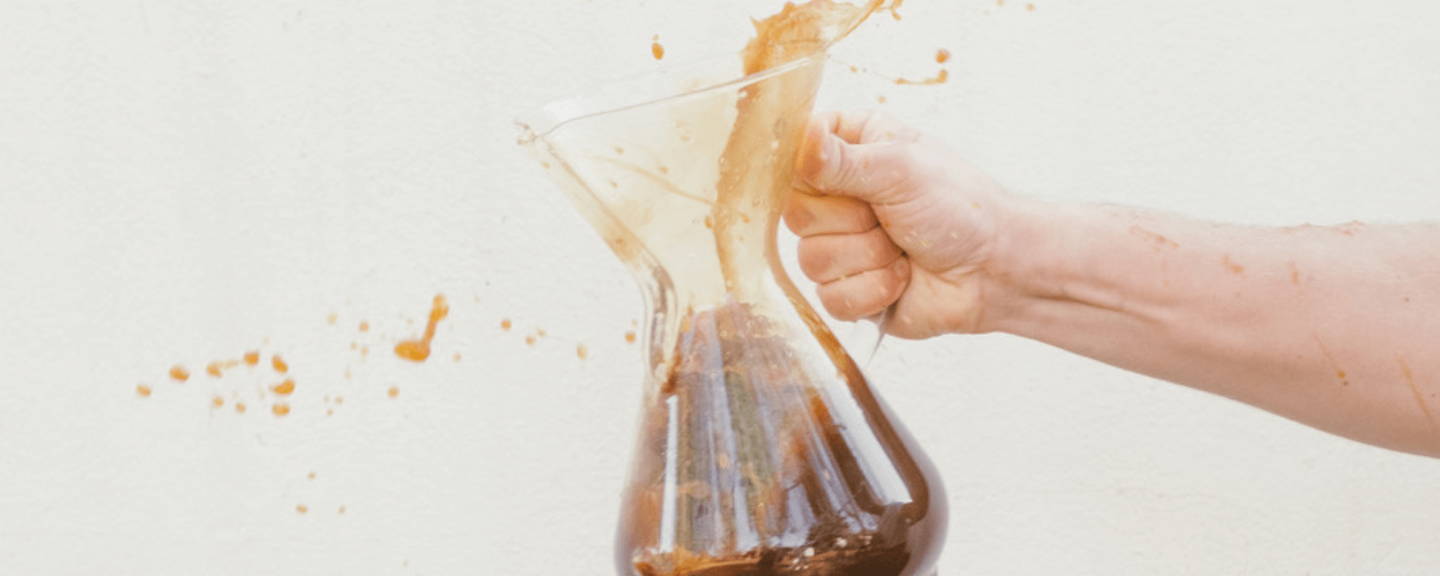 Coffee is personal, and we believe the way YOU enjoy your coffee is the perfect way to drink it! As coffee farmers and specialty coffee roasters, we have a passion for getting technical and scientific with our coffee; hence, we love our brewing ratios! Alma guidelines follow the Specialty Coffee Association's (SCA) golden cup standards. No matter what the brew method is, we like to keep our coffee to water ratio around 60 grams of coffee per liter of water.
We realize scales and exact measurements aren't always practical (or fun), so we've provided the at home conversations for you. Check out our brew guides below and don't forget to tag us when you brew up your Alma!
Follow us on Social Media!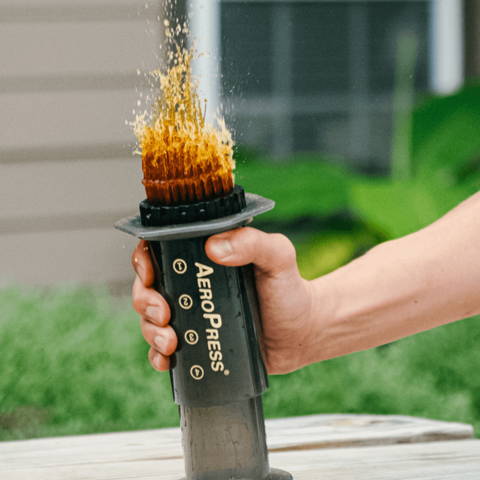 Measure out 15 grams of coffee or one scoop worth of coffee and pour into your Aeropress

If grinding, make sure you grind is a tad finer, it should look like pre ground table salt

Place a filter sheet inside the Aeropress lid and pre wet it with boiling water. This will ensure a cleaner cup of coffee

Add 30ml of boiling water atop the coffee grounds inside the Aeropress and stir. We recommend allowing the coffee to bloom for 10-15 seconds

Add the remaining 200ml of boiling water into the coffee mixture and stir again

Screw on the Aeropress lid with the filter in place

Place the funnel inside your favorite drinkware, flip the Aeropress 180 degrees and connect with the funnel. Press the plunger of the Aeropress to release the coffee into your cup
60 Grams (0.5 Cups) of Coffee

1 Liter (4.25 Cups) of Water
Measure out 60 grams (about 0.5 cups) of freshly roasted coffee

If grinding, make sure you grind your coffee very coarsely, it should look like flaky sea salt

Place coffee grounds inside the French Press

Pour 1 Liter (4.25 cups) of boiling water evenly over the coffee grounds

Stir the coffee, place the plunger on top of the French Press without plunging and let the coffee steep for 5 minutes

We recommend leaving the plunger atop the french press to not disturb the grounds. Simply pour the coffee out of the French Press and enjoy!
Brewing in a Chemex - Video Coming Soon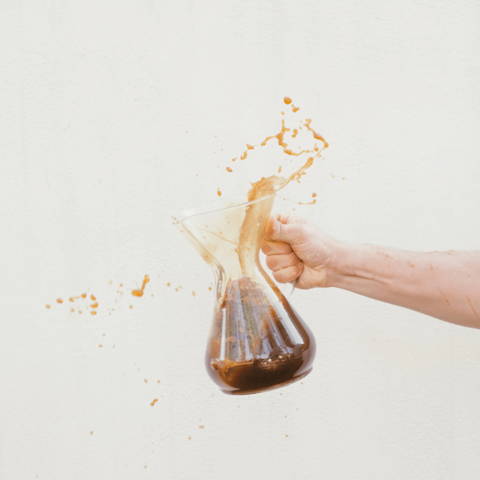 Measure out 4 oz (0.5 cups) of Coffee

If grinding, make sure you grind your coffee very coarsely, it should look like flaky sea salt

Place coffee grounds inside the Cold Brew filter

Using intervals, pour 4 cups of water atop the coffee grounds. This will take a few minutes, pour water slowly and mix. Repeat until all 4 cups of water have been filtered through the coffee grounds

Place the Hario lid on top of the carafe and place inside the fridge to steep for 20-24 hours

Once the 20-24 hours have passed, remove the strainer with the grounds from the carafe and place on lid

This recipe brews a Cold Brew concentrate. We recommend mixing with 50% water per serving and serving over ice

The concentrate can last up to 2 weeks when stored in the fridge
Brewing Cold Brew - Video Coming Soon
4 Cups of Ambient & Filtered Water
Measure out 4 oz (0.5 cups) of Coffee

If grinding, make sure you grind your coffee very coarsely, it should look like flaky sea salt

Place coffee grounds inside the Cold Brew filter

Using intervals, pour 4 cups of water atop the coffee grounds. This will take a few minutes, pour water slowly and mix. Repeat until all 4 cups of water have been filtered through the coffee grounds

Place the Hario lid on top of the carafe and place inside the fridge to steep for 20-24 hours

Once the 20-24 hours have passed, remove the strainer with the grounds from the carafe and place on lid

This recipe brews a Cold Brew concentrate. We recommend mixing with 50% water per serving and serving over ice

The concentrate can last up to 2 weeks when stored in the fridge