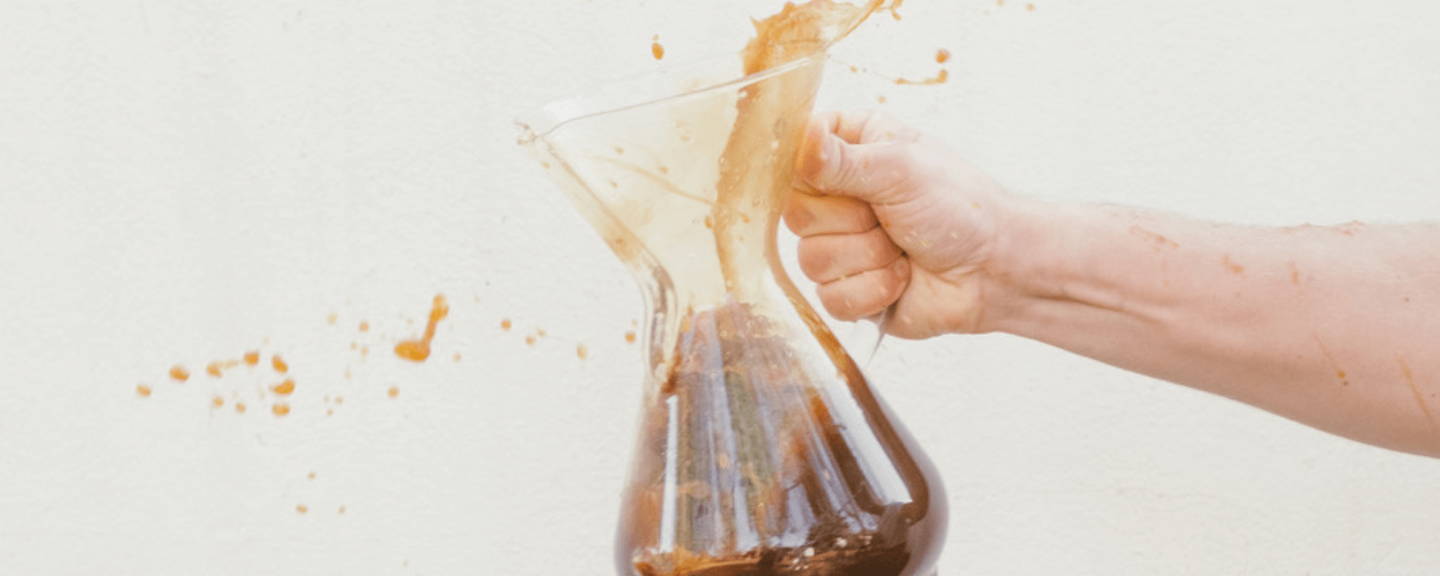 Coffee is personal, and we believe the way YOU enjoy your coffee is the perfect way to drink it! As coffee farmers and specialty coffee roasters, we have a passion for getting technical and scientific with our coffee; hence, we love our brewing ratios! Alma guidelines follow the Specialty Coffee Association's (SCA) golden cup standards. No matter what the brew method is, we like to keep our coffee to water ratio around 60 grams of coffee per liter of water.
We realize scales and exact measurements aren't always practical (or fun), so we've provided the at home conversations for you. Check out our brew guides below and don't forget to tag us when you brew up your Alma!
What You'll Need Per Serving
30 Grams of Coffee ( 2 Tablespoons )
250 ML of Water (2 Cups of Water)

Using your favorite drip brewer, place your coffee grounds into the appropriate filter and water into the water canister. Brew using you device as normal
Measurements will yield a 12oz cup of coffee, please adjust accordingly for desired yield.
30 Grams of Ground Coffee (aka 2 TBSPs)
500 ML of Boiling Water (2 Cups Water)
Begin by placing a filter inside the Chemex with the 3 layered portion resting on the spout. Using boiling water, purge the filter while inside the Chemex to remove any residue and then remove the water from the Chemex. Pour your ground coffee into the filter nestled within the Chemex. Place the Chemex on a scale and then use a gooseneck kettle to slowly pour the boiling water evenly and in circular motions over the grounds. Once you are done brewing, remove the filter and give the coffee a good mix.
Measurements will yield a 12oz cup of coffee, please adjust accordingly for desired yield.

8 TBSPs Ground Coffee
8 Cups Boiling Water
Using an 8 cup french press, place your coffee grounds into the empty french press. Pour 4 cups of boiling water over the ground and mix. Pour remaining 4 cups of boiling water into the press, allow coffee to brew for 5 minutes and then press.
Measurements will yield a 8 cup french press, please adjust accordingly for desired yield.

5oz of Freshly Ground Coffee
5 cups of Ambient Filtered Water

We recommend making cold brew in our Hario cold brew pot for easy storage and clean up. If you do not have a Hario cold brew pot, you can use a mason jar or any other glass jar.
Place your grounds inside the mesh canister. Slowly pour 5 cups of water over the grounds making sure all the coffee grounds are equally saturated with water. You will most likely need to do intervals of water to ensure the grounds don't bloom too quickly and overflow. Allow the coffee concentrate to steep for 20-24 hours and then remove the wet grounds from the carafe. You now have cold brew concentrate, we recommend drinking over ice mixed with 50% water.
Cold brew concentrate can last 2 weeks when refrigerated.

Follow us on Social Media!