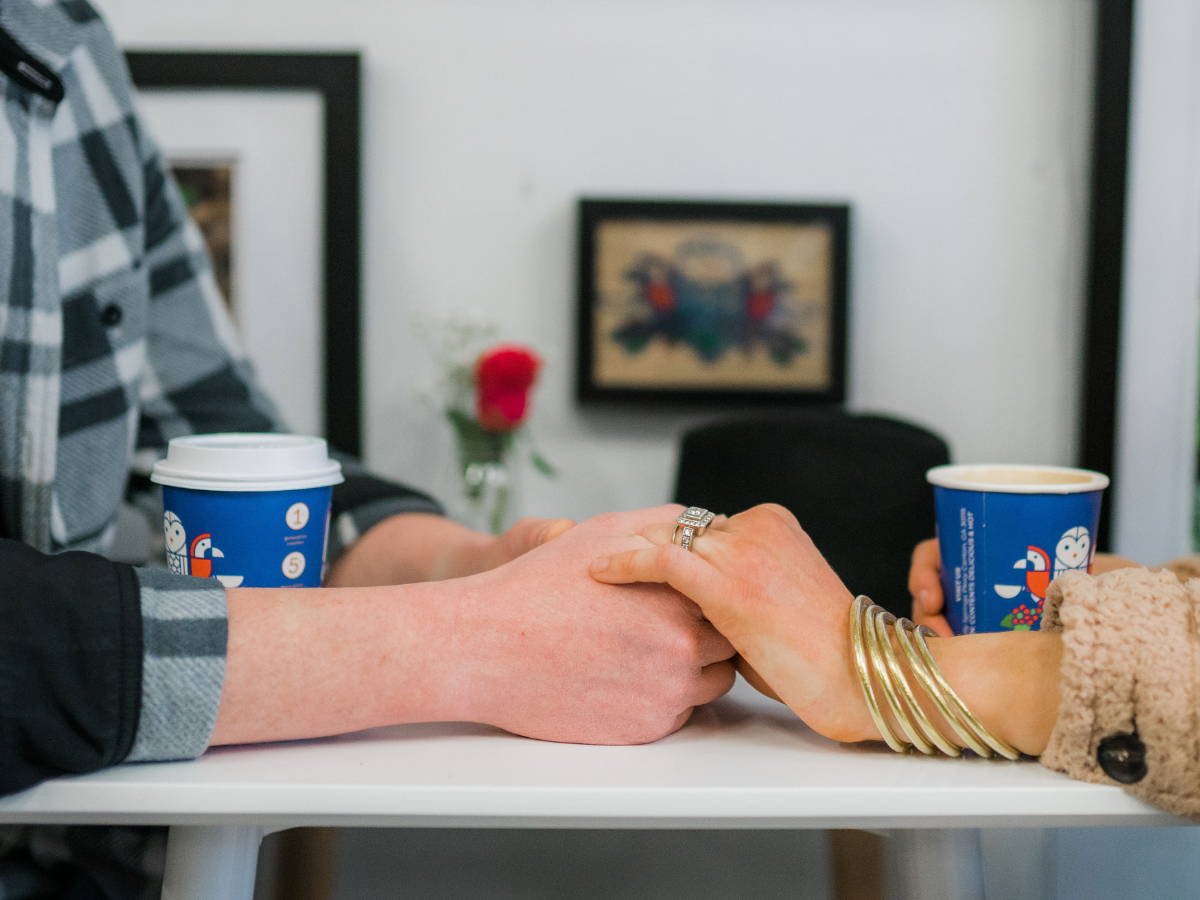 The ultimate North Georgia Valentine's Day date guide.
Recently, we read an article that summarized Valentine's Day marketing trends and research from 2021, and it revealed a staggering fact about this beloved February holiday: the average American spends $160 on Valentine's Day gifts and activities.
Coming out of a hectic holiday season and continued economic inflation across the world only a year later, we are sure more than a few of us are looking for ways to show love for our significant other without breaking the bank.
That's why, on top of our customizable Valentine's Coffee Gift Boxes, we've organized an itinerary of low cost Valentine's Day activities to do here in Woodstock, Canton, Holly Springs, or Kennesaw—a.k.a. North GA!
Don't stress about making Valentine's Day special this year while saving your wallet: You can follow this guide as a literal V-Day itinerary or simply use it to generate a few date ideas. Regardless, let us know in the comments what V-Day plans you have or what we missed out on covering!
Our email newsletter isn't your typical marketing ploy. Sign up now and get our weekly coffee blog posts, YouTube content, and coffee roast announcements!
You don't have to be a certified chef to surprise your loved one with a quality breakfast in bed, all it takes is a great cup of coffee and the element of surprise (but it certainly helps to watch a few episodes of "Iron Chef" before jumping in, too).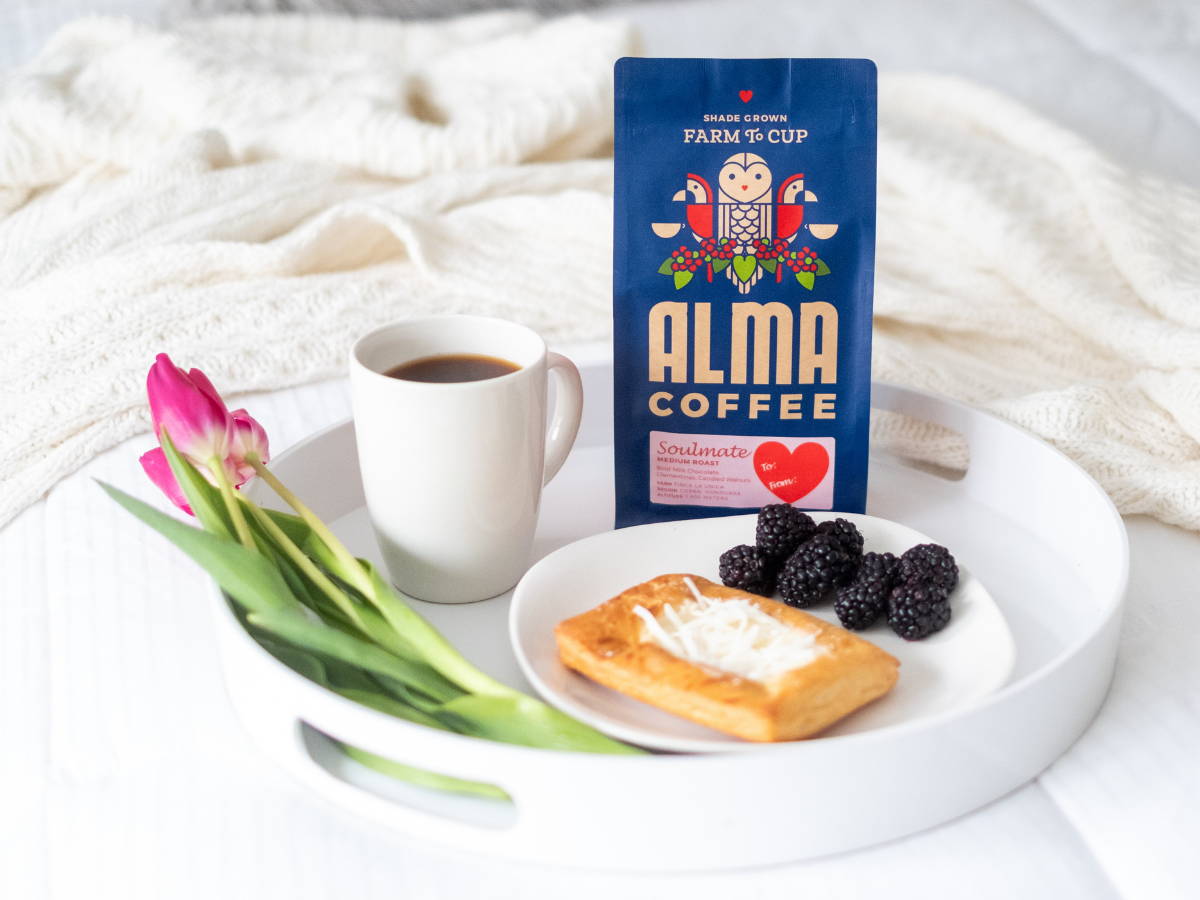 Start Valentine's off with a well-timed and delicious surprise: While your significant other is sleeping, sneak into the kitchen and make their favorite breakfast food to deliver in bed. But wait, don't forget the most important part of breakfast—coffee!
Surprise your S.O. with a pour over in bed from our Valentine's Coffee Gift Box. Whether it's our Soulmate medium roast with our limited edition Valentine bag labels or a coffee of their choosing, you and your Valentine will definitely feel the Passion after enjoying a quiet and relaxing breakfast in bed with freshly roasted coffee (see what we did there?)
#2: Enjoy a Walk on Noonday Creek Trail
Still sipping on that delicious French press coffee? Grab a double insulated tumbler and take your breakfast coffee to go!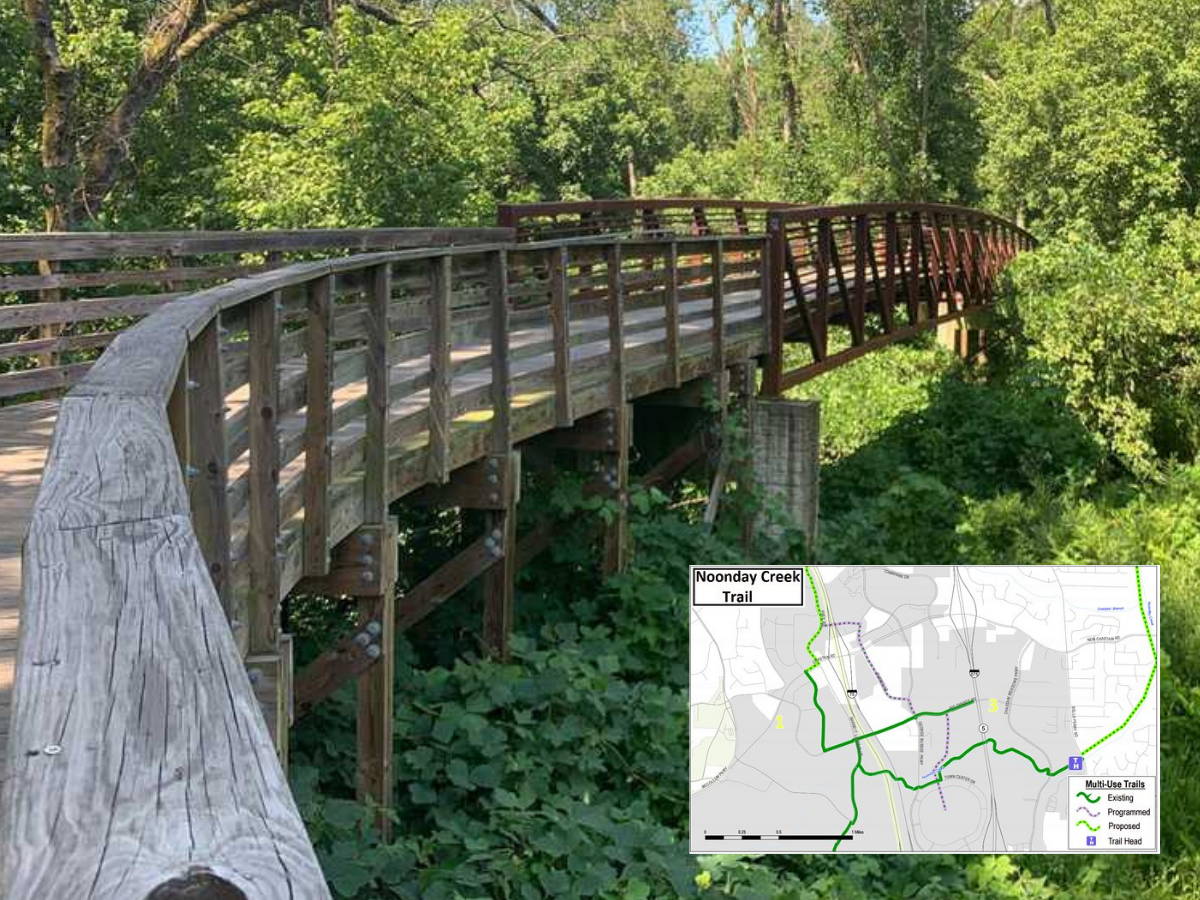 There's no better way to spend time with the person you love than a leisurely walk or hike, and our favorite walking path in and around North Georgia has to be Noonday Creek Trail. It is a whopping 8.5 miles of picturesque nature scenery that twists and turns between some of North Georgia's most populous communities—namely Kennesaw and Woodstock.
Personally, we recommend finding cheap parking between you and downtown Woodstock at a trail head that's distanced as far as you feel comfortable walking. Then, you can walk right into Downtown Woodstock without having to worry about beating other couples to the limited parking spaces!
#3: Grab a beer at Reformation Brewery
Congratulations, you've already accomplished two very important things on Valentine's Day with your special someone: homemade breakfast and meaningful exercise! Why not reward yourself with some beer?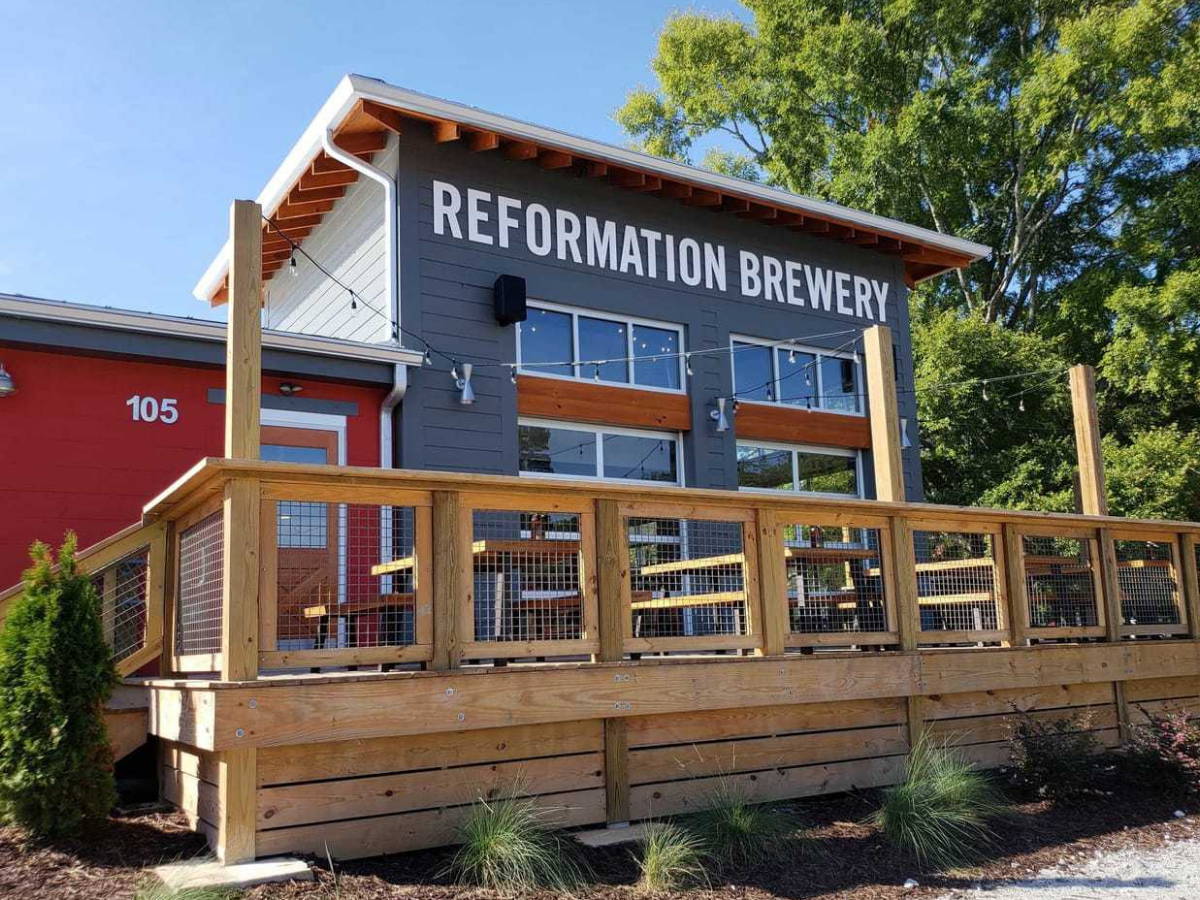 Reformation Brewery has become a quintessential stop in North Georgia, and their Woodstock brewery is just steps away from Noonday Creek Trail. With a truly massive craft beer, sour, and high gravity selection, choosing a drink to kick back with in Reformation's indoor and outdoor seating areas might be the most difficult decision you make all day!
Don't worry: Reformation seems to always have the exact right set up for every unpredictable weather scenario. Whether it's cold and rainy or sunny and breezy, this bar has the tools to make your visit unforgettably relaxing.
#4: Treat yourself to some Pie Bar
If you're following this blog post like a TripAdvisor itinerary, then you've had breakfast in bed, went for a leisurely walk, and enjoyed a beer (or two) in Downtown Woodstock. Could this day get any better?
Short answer: It's about to get MUCH better.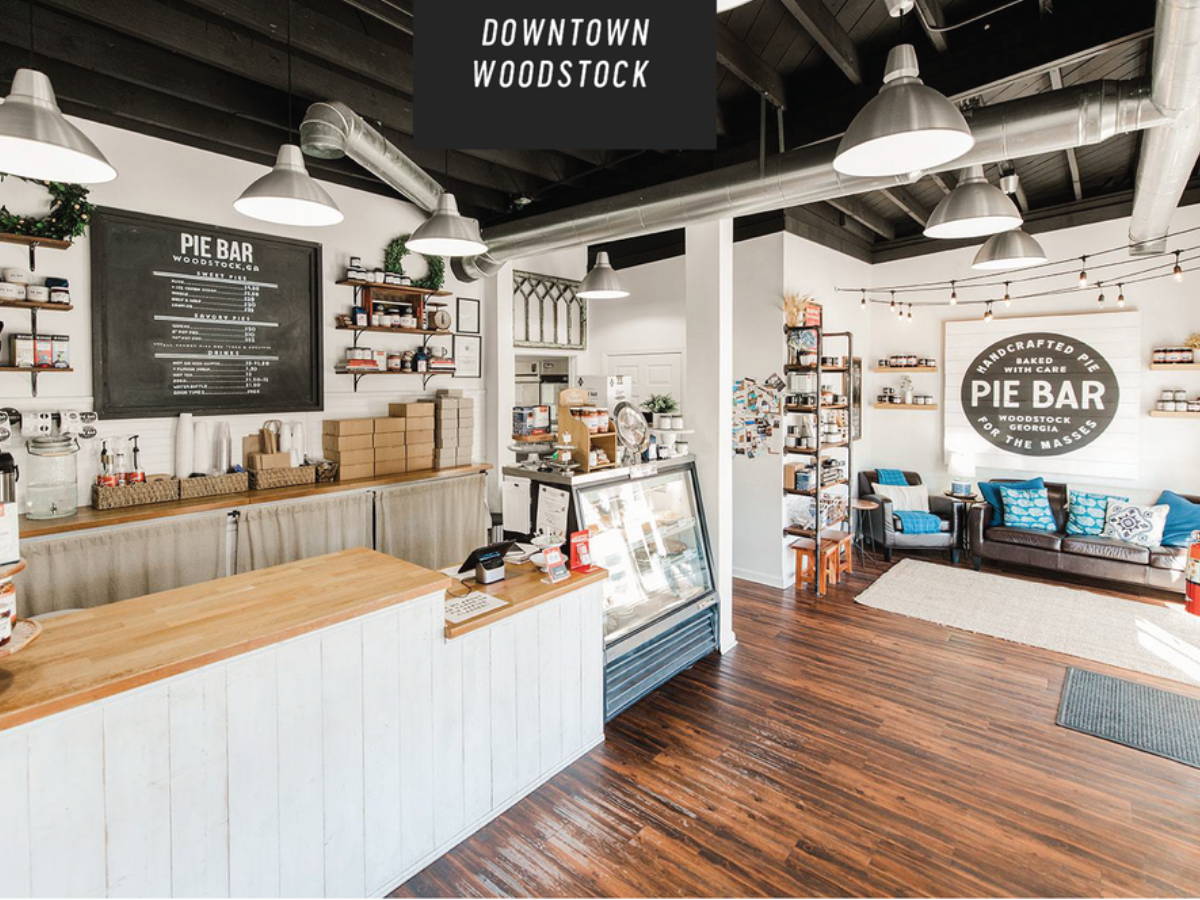 Pie Bar is one of those local stops that perfectly balances quaintness and quality. From old fashioned Apple Pie, Spiced Oatmeal Cookie Pie, and now a Mocha Cream Pie made with Alma Coffee, Pie Bar is one of the few establishments in the area that is beloved by tourists just as much as it is beloved by locals. No wonder their slogan is "Handcrafted Pie for the Masses."
It is, by no stretch of the imagination, the spot to treat you and your Valentine any time of day. Your significant other will be ecstatic at the mere thought of enjoying homemade pie, especially after a day already filled with activities and quality time.
But, between you and I, we both know who the real winner is when you stop in to Pie Bar with your Valentine (hint: it's you, you're the winner in this situation).
#5: Buy One, Get One 50% off ALL café drinks at Alma Coffee
Looking for a way to wrap up the amazing day you just had before your Valentine's dinner plans? Stop in to our café with your Valentine and enjoy Buy One, Get One 50% off all cafe drinks on 2/14!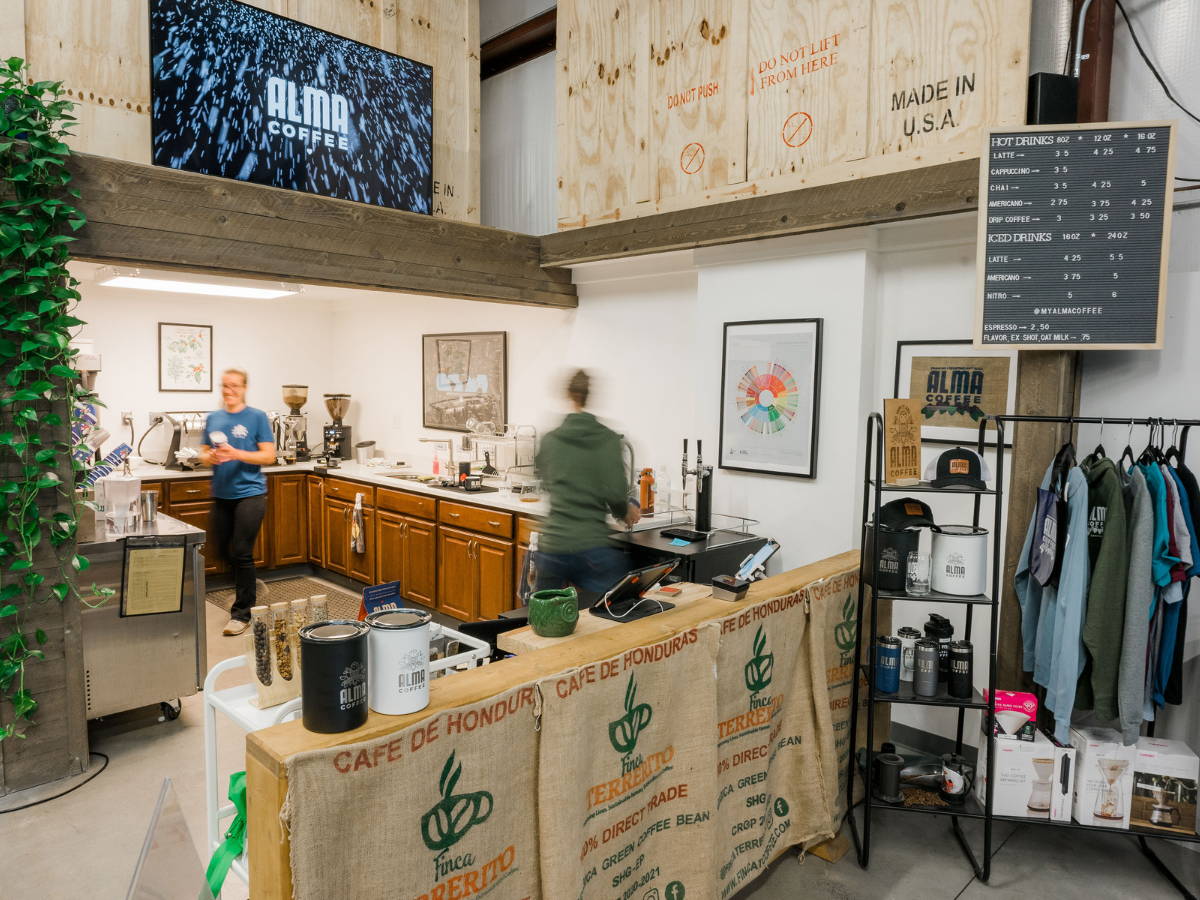 At this time last year, our café was still in the early "pop-up" phase, but now we are ready for the Valentine's Day rush with indoor and outdoor seating, extended holiday hours on 2/14, and BOGO deals on all our café offerings!
If you ordered a custom Valentine Coffee Gift Box from us, stop in with your date to enjoy our BOGO deals and surprise them with their freshly roasted Valentine gift! Or, even if you just want to stop in, 2/14 is the LAST day to enjoy our limited White Mocha Raspberry and Ginger Beet house made latte syrups before they're shelved until V-Day 2023.
Whatever you Valentine's Day itinerary, our café is the perfect morning, afternoon, or evening stop for extraordinary coffee on 2/14. We can't wait to see you there!
Next stop: Homemade Valentine's Dinner at Home
Well Alma familia, we hope this budget-friendly Valentine Date guide sparked your inner hopeless romantic this February. If you're looking to treat your date to something special for dinner without the hassle of expensive reservations, check out our head roaster's easy homemade pasta recipe and dinner guide for the ultimate at-home dinner experience on 2/14.
Let us know in the comments which of these date ideas you plan on implementing this year or what we could add when we make our 2023 itinerary a year from now!
Written by: Kelley Bostian