Planning what to do with a significant other on Valentine's Day is already tricky enough, but planning what to do in the midst of a COVID-19 pandemic can feel nearly impossible.

Need some help laying out a game plan in 2021? We have you covered! Valentine's Day only comes once a year, so we understand how important it is to treat your loved one with some much needed quality time & romance.
On one hand, you don't want to be "that person" that invests in the cliché, tried-and-true V-day gifts—things like boxes of chocolates, huge teddy bears, or expensive bouquets of flowers. On the other, taking your Valentine to something uniquely different, such as an escape room or wine-infused painting class, might take a lot of coordination, planning, and (if we're being frank here) money.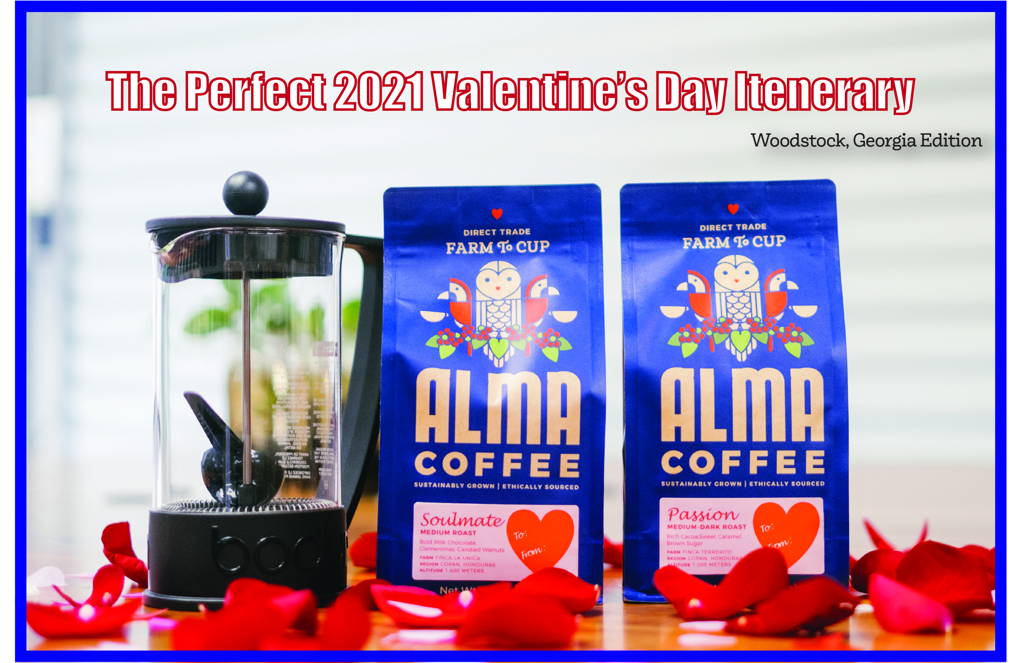 But what if we told you that you could make the best of Valentine's Day without breaking the bank AND still keep things socially distanced and local? Don't stress, don't plan—just keep reading this week's Alma-Nac blog to get our exclusive six-part 2021 "Woodstock Valentine Guide."




Step 1 of 6: Start your morning with brUNCH in bed 🍳🛏
Don't get stressed out trying to get your name on the reservation list for a local brunch café. Everyone loves brunch food just as much as they like the cozy warmth of their bed, so why not combine the two? First things first, cancel your morning alarms and enjoy some much needed shut eye!
Now, while your significant other is sleeping, sneak into the kitchen and make their favorite brunch food for a romantic bedside delivery. Even if this was the only thing you did for them on Valentine's Day you would already be lightyears ahead of the competition.
But wait: don't forget the most important part of brunch—coffee!
Pick up the Lover's Bundle [HL] and serve up a few cups of piping hot Alma Coffee in our Bodum French press. Whether it's our Soulmate or Passion roasts, you and your soulmate will definitely feel the passion after enjoying a quiet and relaxing brunch in bed (see what we did there? 😉)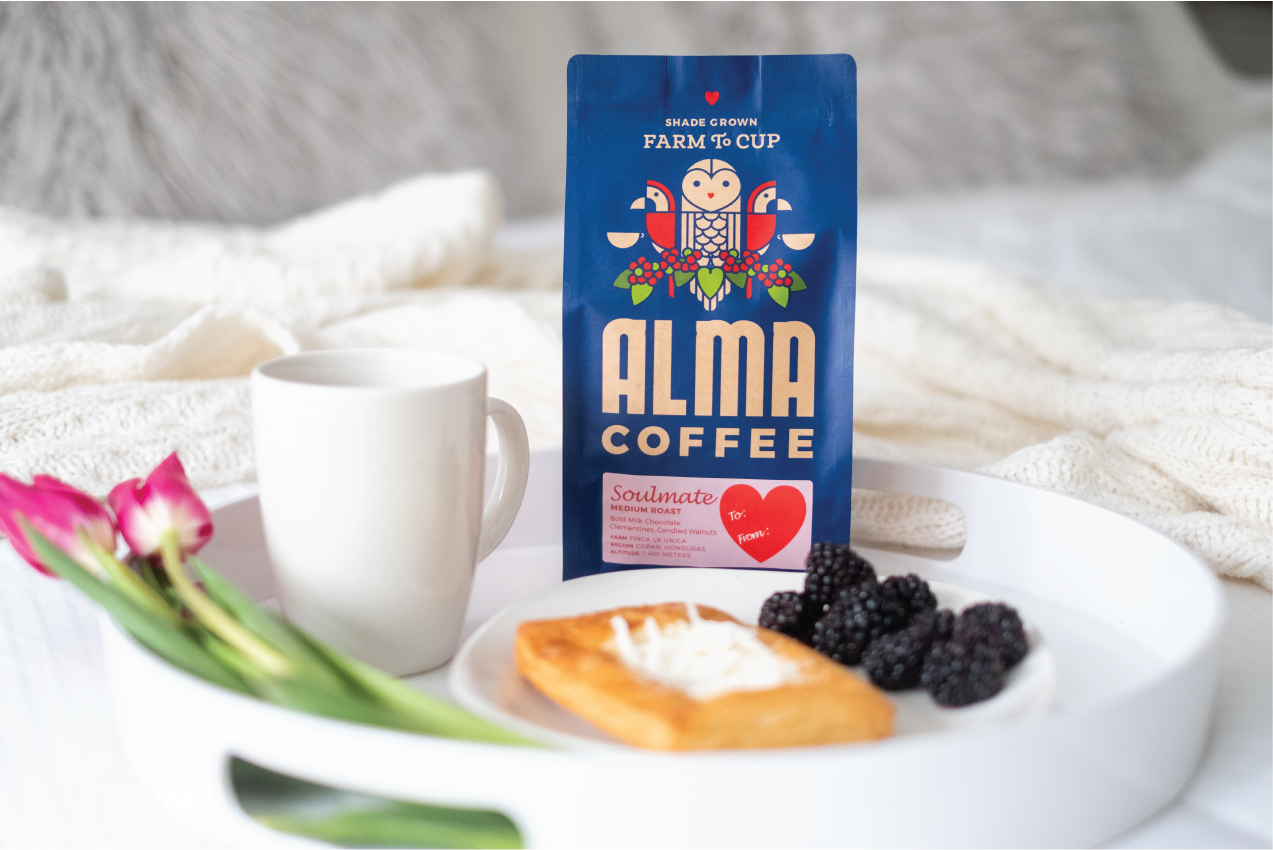 Step 2 of 6: Take a mid-afternoon walk at noonday creek trail 🚶‍♂️☀️
Still sipping on that delicious French press coffee? Grab a tumbler and take it to go!
There's no better way to spend time with the person you love than a leisurely walk, and our favorite walking path has to be Noonday Creek Trail. It is a whopping 8.5 miles of picturesque nature scenery that twists and turns between some of North Georgia's most populous communities—namely Kennesaw and Woodstock.
Personally, we recommend finding cheap parking at a trail head between you and downtown Woodstock at a distance you feel most comfortable walking. Then you can waltz into the city in style without having to worry about beating other couples to the limited parking spaces!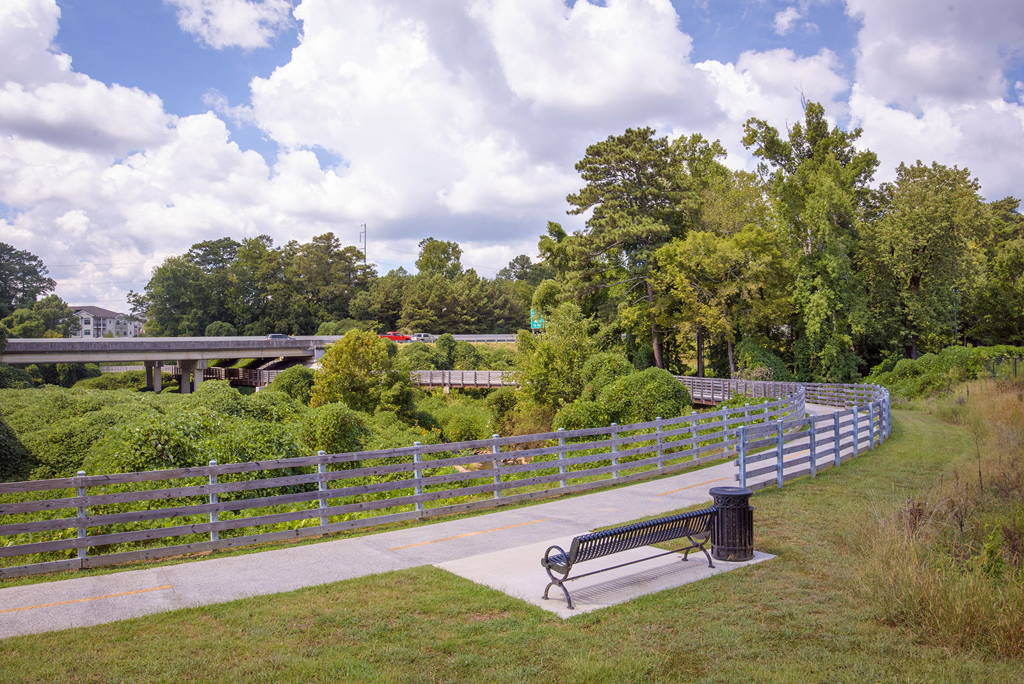 Step 3 of 6: Stop by Reformation, grab a midday beer, and hang out on the green 🍻
Congratulations, you've already accomplished two very important things already on Valentine's Day with your special someone—homemade brunch and meaningful exercise! Why not reward yourself with some beer?
Reformation Brewery is a quintessential stop for beer lovers in Georgia, and it is just steps away from the Noonday Creek Trail! With its own massive craft beer selection, choosing a beer to kick back on Reformation's outdoor green space might be the most difficult decision you make all day.
Don't worry: Reformation seems to always have the exact right set up for every unpredictable weather scenario. Whether it's cold and rainy or sunny and breezy, Reformation has the tools to make your visit unforgettably relaxing. Who knows—you might even have the pleasure of catching a live set from Woodstock's own Jonathan Peyton!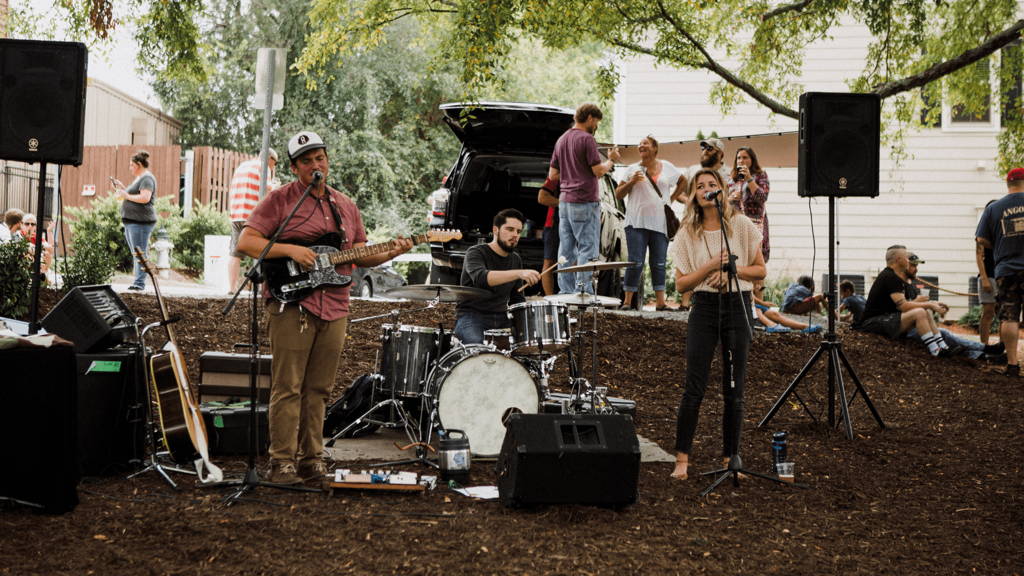 Image courtesy of Reformation Brewery, Woodstock GA






Step 4 of 6: Pie Bar makes everything better 🥧
Phew, what a day already! You've had brunch in bed, went for a walk, and enjoyed a beer (or two)—could this day get any better? Short answer: It's about to get MUCH better.
Pie Bar is one of those local stops that perfectly balances quaintness and quality. From old fashioned Apple Pie, Spiced Oatmeal Cookie Pie, and even a selection of breakfast Quiches, Pie Bar is one of the few establishments in the area that is beloved by tourists just as much as it is beloved by locals. No wonder their slogan is "Handcrafted Pie for the Masses."
It is, by no stretch of the imagination, the spot to wrap up your Valentine's Day activities at. Your significant other will be ecstatic at the mere thought of enjoying homemade pie, especially after a day already filled with activities and quality time, but we both know who the real winner is when you stop in to Pie Bar (hint: it's you, you're the winner in this situation).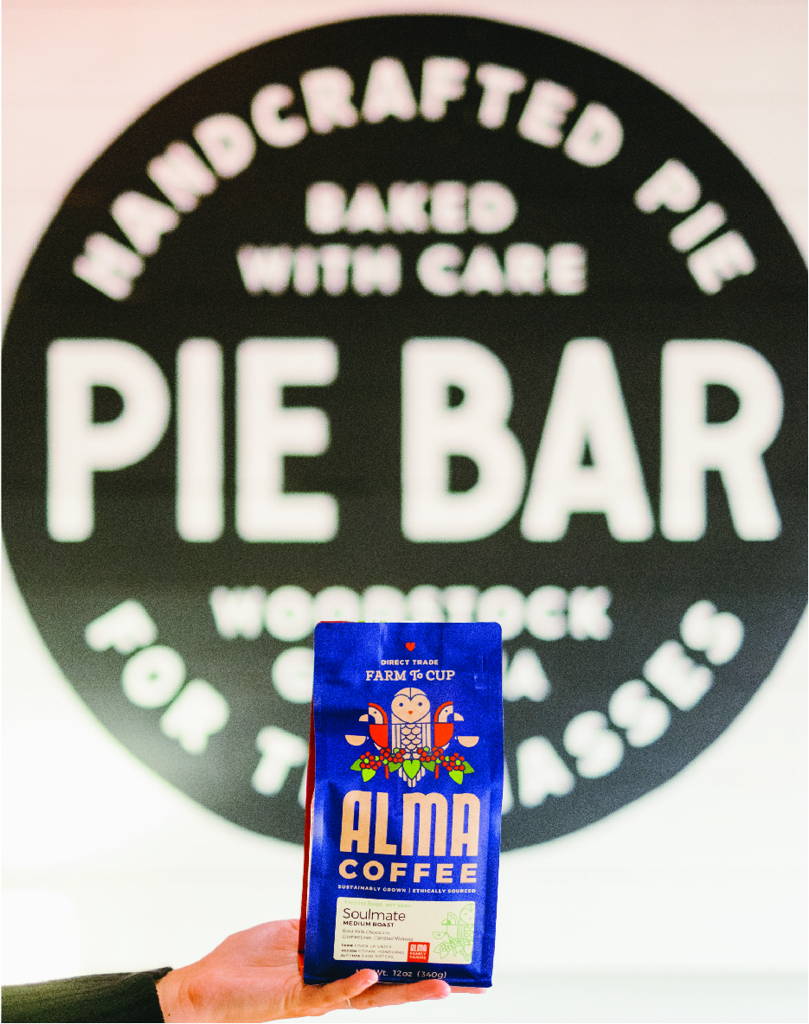 Step 5 of 6: Stop by the Woodstock Visitor Center & see what you've been missing! 🎭
We're sure you're stuffed from enjoying a delicious slice of pie—time to digress. Next stop: the Woodstock Visitor's Center!
If the city of Woodstock was a gem, then the Woodstock Visitor's Center would be the jeweler: this place isn't the typical visitor's center you might see on long interstate drives. The Woodstock Visitor's Center sits within the one-hundred-year-old walls of "Dean's Store," a true time capsule that hosts a visitor's center, museum, library, art gallery, concert hall, literary lounge, and, as if they couldn't get any cooler, the city's best gathering spot.
Stop in, learn a bit more about what makes the beautiful city of Woodstock the unique spot it is, and shop locally made artisan crafts & goods to support small and independent retailers throughout the community; You might even spontaneously find the perfect gift for your Valentine hidden in the historic stacks of Dean's Store!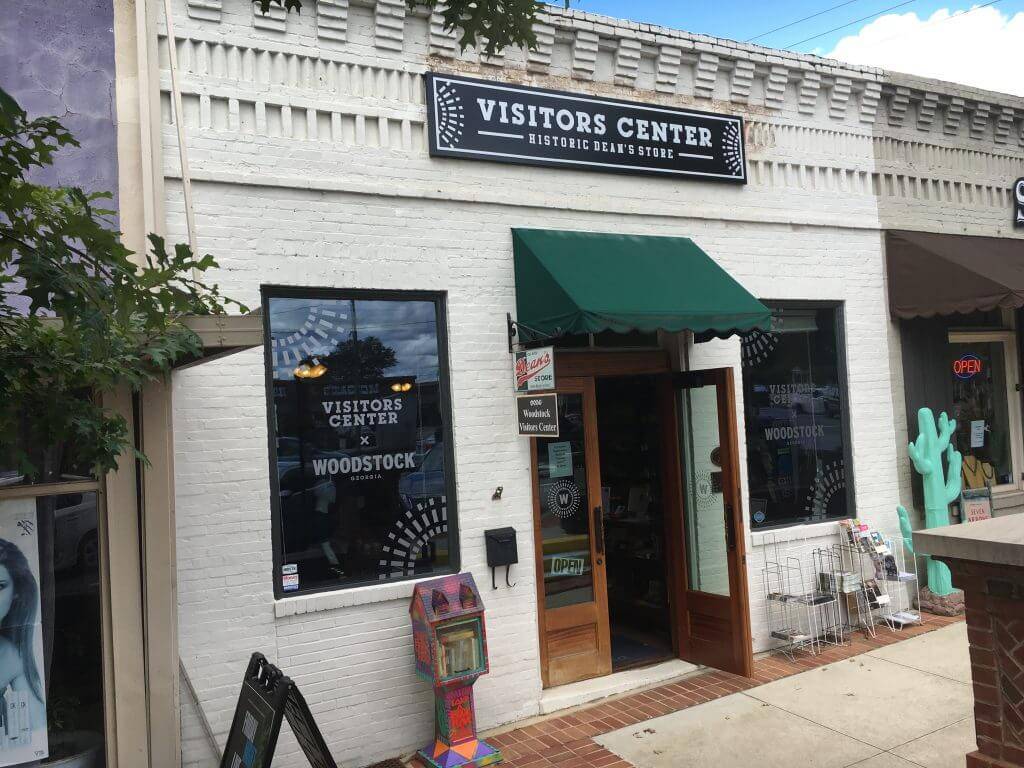 Step 6 of 6: Canyon's Grill for the Take-out win! 🍔
Okay, okay, we've given you a LOT to work with throughout in this blog post, but you still need to finish your Valentine's Day strong before you head back to the normal routine tomorrow morning!
On your way back to the car, why not stop in to Canyon's Grill and order some take-out food for a relaxing dinner and movie at home night? The last thing you want to worry about after a day of so many fun activities is wondering what or where you'll be eating for dinner. Canyon's has a solid selection of certified angus beef steak burgers (our favorite being the "Jammin Bacon & Pimento").
On top of that, you won't break the bank with one of their delicious burgers after a day spent out and about: the most expensive item on the menu, the "Truffle Burger," is just $10, and most of their options lie between the $7 and $10 range!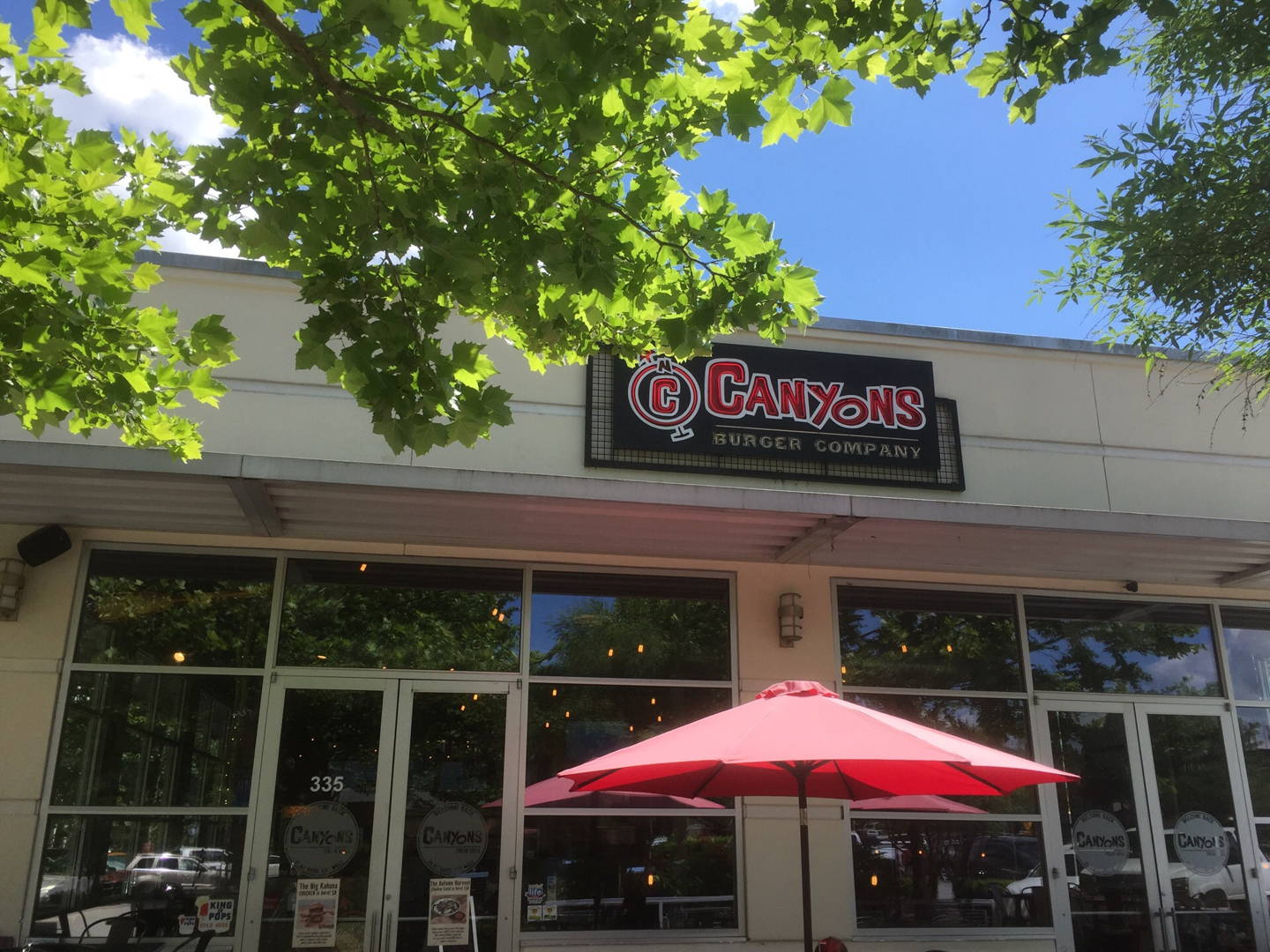 So, did you like our itinerary for Valentine's Day 2021? We hoped so! Be sure to share your experience using the #almacoffeevday on social media and tag us when you post it, we'd love to share! 💙
Also, don't forget to shop our exclusive Valentine's Day bundle deals here at Alma Coffee! Not only would they make a great addition to your brunch-in-bed plans, but these bundle deals are a limited time offer. Don't wait until the last minute, grab one today!
If you liked this week's blog post, sign up for our email newsletter to get notified when our weekly blog post drops. Don't forget to comment below! 💌

Written by: Kelley Bostian