A few months ago, we brought on a talented coffee roaster by the name of Matt Mullins to become the official head roaster at Alma Coffee. Matt has over 14 years of experience in the coffee industry across various positions—most of which has been spent roasting coffee in some truly unique coffee contexts—and his passion for the art of roasting beans is nearly as palpable as his deep knowledge base of coffee roasting and brewing.
We knew from day 1 that we wanted to do something unique by giving Matt a dedicated spotlight to share his story with the Alma familia; but, admittedly, he's been a bit busy since starting with us. On his first day roasting for Alma, for instance, Matt spent nearly 10 hours glued to our Loring Smart Roaster roasting coffee...
Alas, we got a chance to finally sit down with him a few weeks ago, and although I expected his story to be pretty cool, it's actually VERY cool: Matt's journey from physics major to arguably one of the most talented coffee roasters in the state of Georgia is a truly unique biography,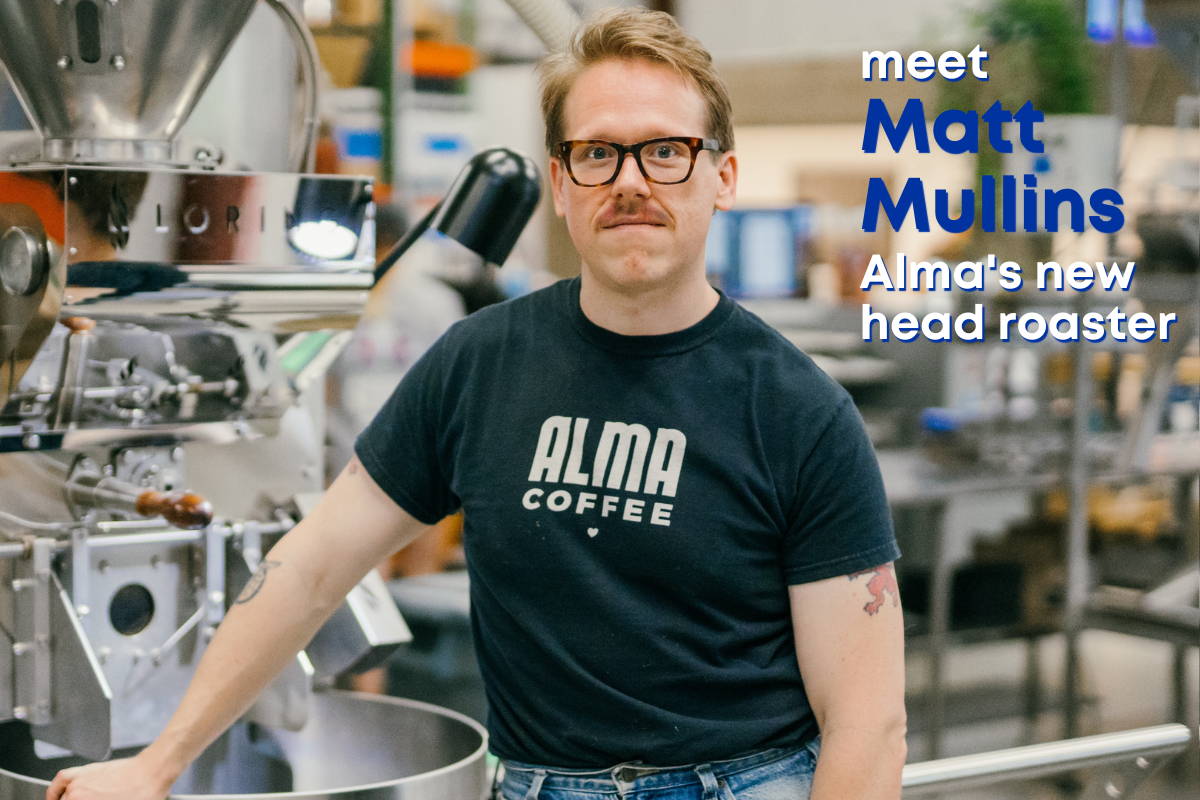 We're excited to share a bit of this special interview with you on this week's blog post, and encourage you to give Matt a warm welcome in the comments section of this blog—his talent and roasting experience will help us only further our mission of producing extraordinary coffee for the Alma familia!
Q: You've been working in coffee since 2007, what originally brought you into this niche Line of work?
Great question. What initially led me into the world of coffee was dissatisfaction with my first job experience after graduating college with a degree in physics. At the time, I was working the assembly line at a Kawasaki factory because 1. I needed to make some money, and 2. I didn't have a lot of other work experience to do anything else. So, I was super unhappy with that and thinking about what else I wanted to do with my life, and a lot of my free time outside of work was spent at coffee shops.
I started going to coffee shops in the late 90s and this was very much during the "second wave" of coffee—there was a very strong punk ethos to the way small coffee shops operated and I loved it. It wasn't that much about the actual coffee: most coffee shops only served macho dark roasts and smoky crap, but what drew people like me in was the social space where you could relax or meet people almost in the same way bars function now.
Coffee shops aren't very much like this now, but at the time—especially as someone who listened to a lot of punk music and wasn't super happy with the job they were working—it was a cool escape.
So yeah, it was originally the kind of the music I was listening to and the punk ethos that drew me in to the world of coffee, but after a bit of time working the assembly line job I kind of came to the realization "what if I just got a job in a coffee shop instead?"
Q: Tell US a bit MORE about what SPARKED your passion for coffee during your initial transition out of factory work and into coffee shop BARISTA WORK:
Once I started working in coffee and wasn't just a customer, I immediately became interested in the science, chemistry, and mathematical precision involved in both roasting and brewing beans. Not only are understanding these factors a big part of getting better from within the industry, they seemed to click with me from the get-go.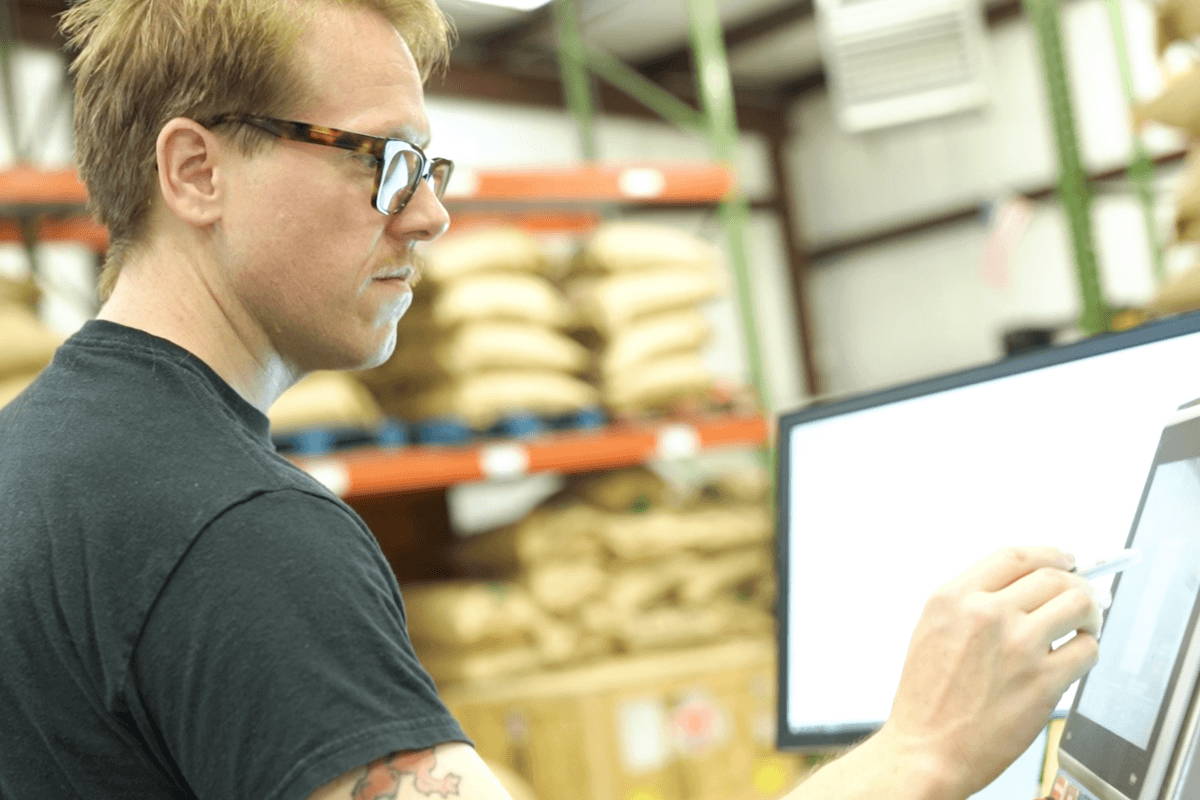 Q: Could you maybe share your story of roasting coffee over the years and how that led you to the position you're in now with Alma Coffee NOW?
This is a long story, but I'm happy to share it! I began roasting at a company called Cultiva in my hometown of Lincoln, Nebraska. This was a small batch operation that allowed me to form my own kind of general philosophy and style of coffee roasting. However, after some time doing that, the business took new ownership that wanted to implement a different business model, and I started suddenly feeling like I wanted to try my hand at starting my own coffee operation to continue pursuing my coffee roasting style.
In 2013, I moved to Atlanta and first worked as a bartender at an upscale restaurant downtown; Luckily for me the chef at that restaurant was a very smart guy and expressed a lot of interest in coffee roasting, so we hit it off immediately.
With the idea of starting my own roasting operation still floating around in my mind from my time at Cultiva, the chef and I started romanticized the notion of starting a roasting business together. Then, after working at this place for 9 months, the chef and I (and a few other business partners) teamed up and opened a fine dining restaurant in Buckhead with a small roasting/cafe operation built in to the business model.
This was very exciting for me and my roasting ambition, but at the time Buckhead wasn't quite ready for our fine dining business model: we closed that operation down after a few years and pivoted to opening a brunch place that then allowed me to take the coffee operation a step further.
This brunch place was very successful, and I had a blast being able to creatively control the coffee experience within the parameters of a successful business; but, unfortunately, my head chef and business partner tragically passed away of an overdose one day, and that made continuing the business really, really tough.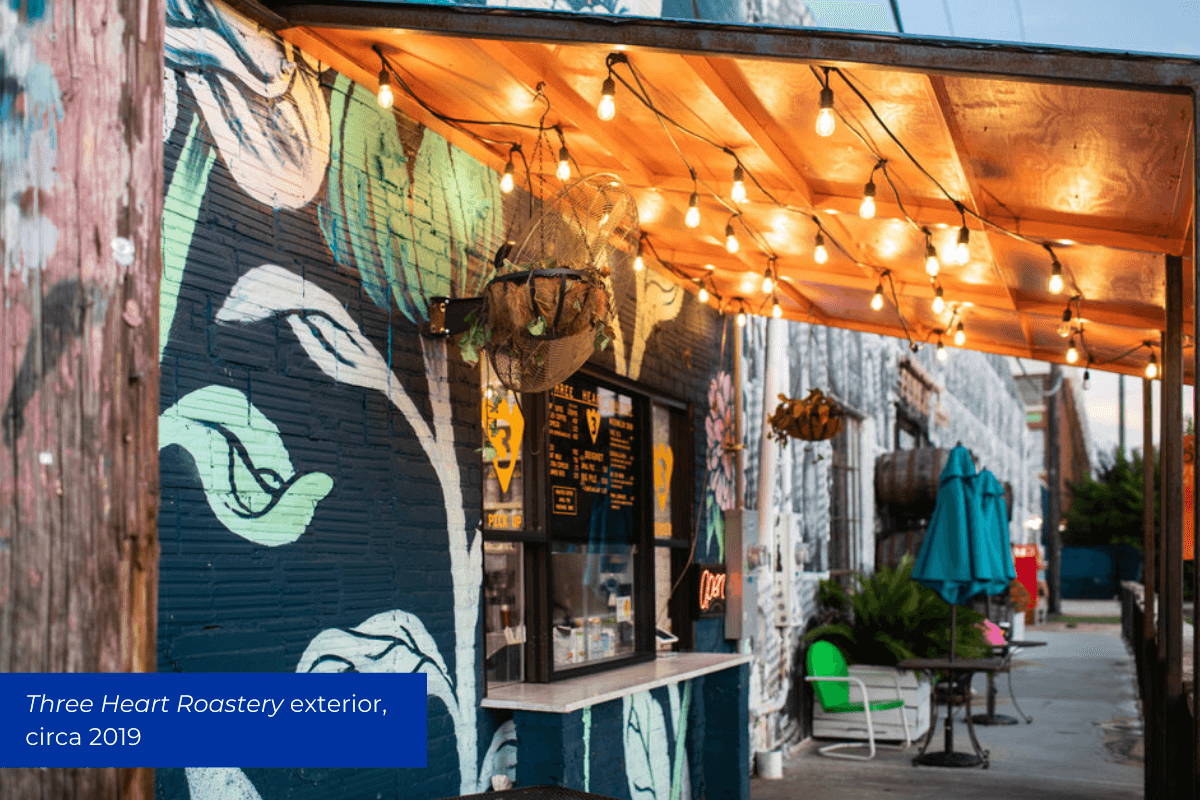 As bad as that loss was mentally, I think it was the impetus for opening my own roastery.
In 2018, I opened Three Heart in the heart of Atlanta along the Beltline. There was a lot of momentum and excitement for all we had accomplished at this brunch/café business, and the other business partners and staff I met along the way were wanting to continue the coffee roasting business in order to continue the success of our operations and honor the chef's memory.
So, in 2018, we opened Three Heart Roasters, and I was given complete creative control of the business from the get go. We had a very successful small batch operation for our first year, and I was very happy with the way things were going in the business. But, as with other tragic occurrences in my life, a fire broke out at night time the day before Thanksgiving in 2019 and burnt the entire business down.
Between that fire happening in late 2019 and starting full-time at Alma a few months ago in mid 2021, I managed to continue maintaining a lot of the wholesale accounts I had created through Three Heart by simply roasting by myself. It wasn't exactly easy, though: not only was the general craziness of 2020 occurring, but I was living outside of town in a house and hardly getting any human interaction outside of delivering roasted coffee to my established clients. Maintaining the established wholesale relationships with my small batch roaster was… difficult.
Around this time, though, Harry and Leticia reached out via Instagram and asked if I needed any help. It was honestly unexpected, and they gave me an opportunity to use their Loring Smart Roaster while I found a new location for mine with no strings attached.
I probably could have maintained what I was doing, but COVID really sunk the accounts I had established prior to Three Heart burning down, and, eventually, I had to step away from the business in mid 2021 to look for other roasting opportunities.
This generosity is honestly one of the things that brought me to Alma as a full-time roaster earlier this year—Harry and Leticia were so kind in allowing me to use their business space to maintain and recover my business from the fire without ever asking for anything, and that really stuck with me throughout the entire year of 2020 and into my eventual employment with Alma Coffee.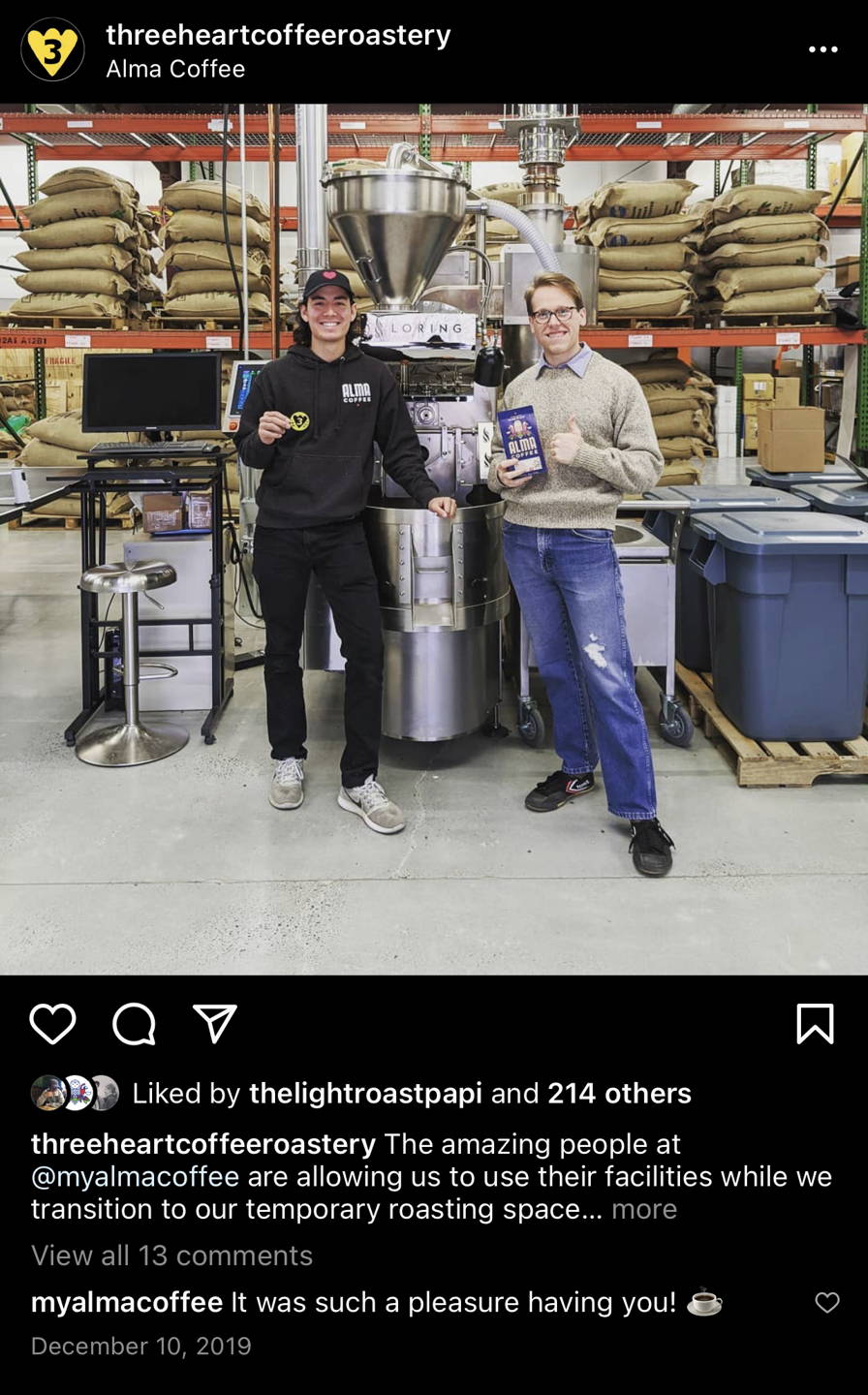 Q: What are you most excited about now that you're working for Alma Coffee and what do you see yourself accomplishing a year from now?
The meticulous little details that I get to fine tune on the Loring Smart Roaster are super exciting for me. I'm a huge believer that iterative change is the most effective path for finding the best roasting profile, and I get to do that every day here on the Loring.
The granularity of the data lets me fine tune and tweak small details I could have never dreamed of elsewhere, so I find myself learning new things I never expected to learn roasting for Alma Coffee.
Q: What's something that's surprised you about coffee roasting over the years that you didn't expect?
It's actually the stuff not directly related to coffee roasting that I've found really surprising. When I got my first coffee shop barista job, I was extremely shy and introverted. It was through my experience working with customers in coffee shops that I found a way to get over my social anxiety and love the human interaction side of the coffee business more than anything else.
That human interaction is what probably excited me the most when I started my own roasting operation with Three Heart a few years back. I had a team of people working directly for me, and I developed these really great, paternal feelings about the staff I employed.
I feel like normal business structures are pretty rigid and hierarchical, and that model felt very dated when I came across it early on in the coffee world. I found that by first being surprised about how much the coffee business opened me up personally, I was also more inclined to bring a change to the typical 9-5 structure that I actively wanted to avoid when I was fresh out of college.
So, yeah, reflecting now, it's crazy to think that coffee roasting is what brought me out of my social anxiety, but I love where I'm at now and part of this new workplace shift in the world.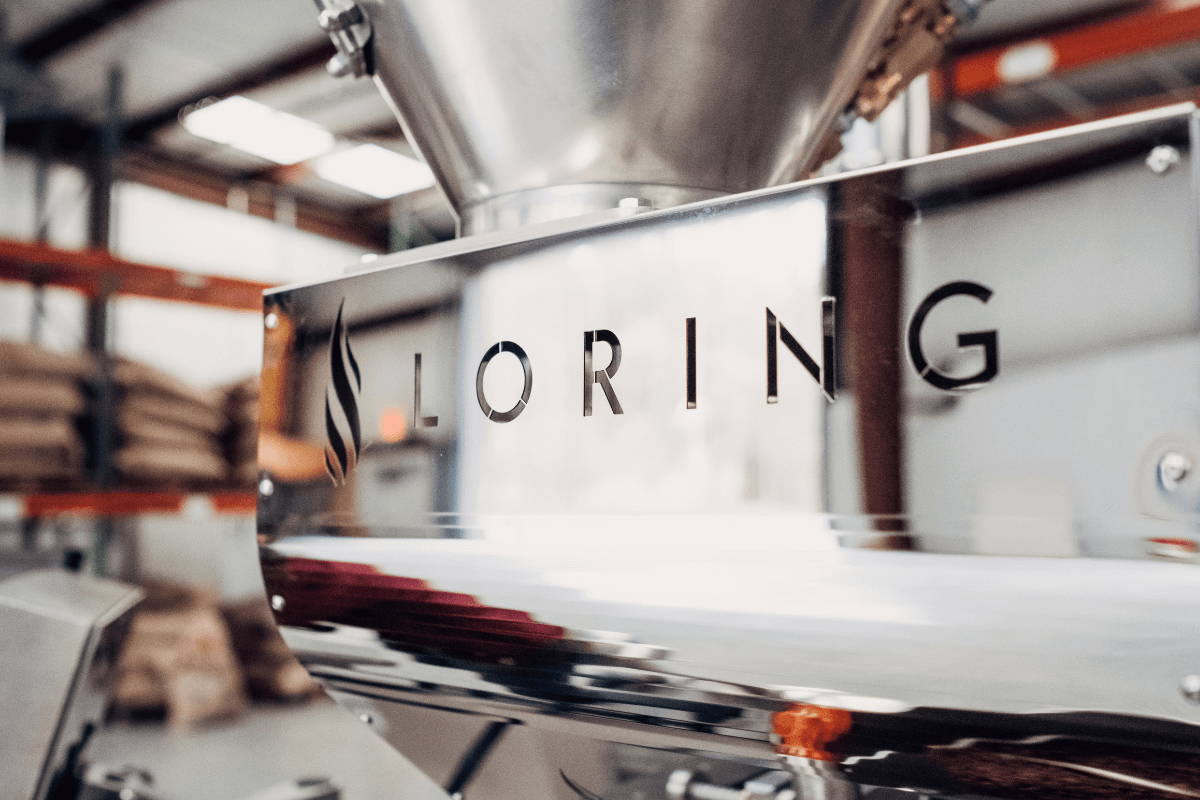 Q: Based on your experience and trajectory as a roaster, what advice would you give someone who wants to start roasting coffee professionally?
Trust your senses. One thing I always see is how nervous people are when they first start cupping coffee. They read tasting notes and interpret them as coffee gospel—they're not, tasting notes are subjective and meant to guide your roasting. Trust what you taste and follow what excites you!