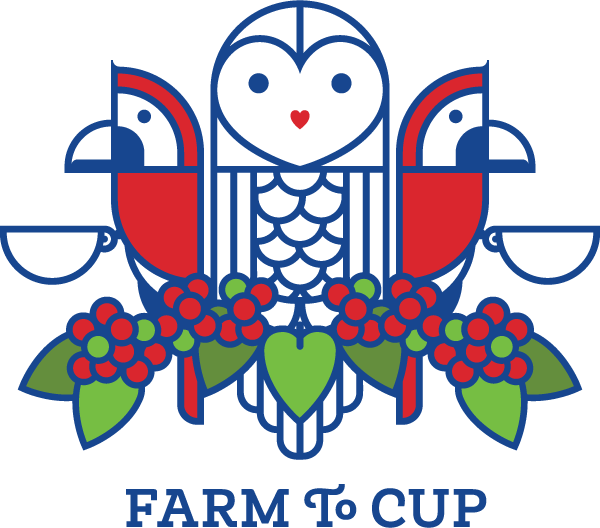 Deciding to rebrand was not an easy choice...and we have decided to very transparent about it. When you start your own business, you make mistakes, you can't avoid it!
We chose the name Copan Coffee Roasters because Copan, Honduras is where our coffee farms are located we are coffee roasters...duh! Well, turns out Copan does not resonate in the USA, it's hard to pronounce and it's hard to remember.
And our logo? The brown outline of the country of Honduras with a coffee cup in the Copan Region of Honduras...yeap everyone thought it was a weird coffee spill stain.
So we made the decision, before we open our brick and mortar we will rebrand
Our first issue, what should our new name be? Have you ever tried naming something? It's hard!!
We ended up with a list of about 75 names we liked...Then we made decisions like; it should be short, it should be in spanish. Voila...Alma was born! It fully embodied us and in only one word!
We decided to do things differently when it came to our logo. Instead of using an online logo maker, we hired the most amazing local graphic artist, Tom Cox! Not only are we thrilled to be able to call him a friend, but his design skills are killer (I mean just check out how he brought our story to life)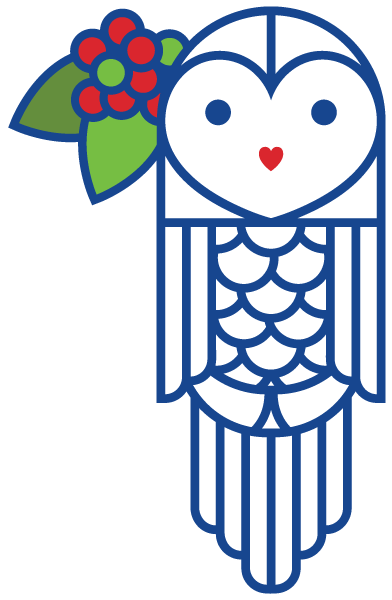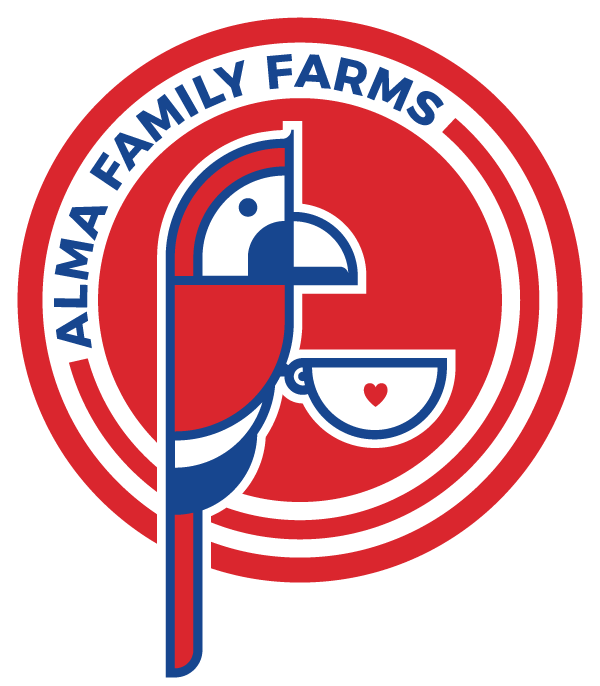 Tom worked with us for months perfecting our logo and our brand imagery. Each and every icon has a meaning representative of our brand.
New Packaging? Of course! This is still a surprise to come soon so be patient with us, we have temporary packaging up now. We will slowly be rolling out all our new packaging & merch. We do promise, you will LOVE IT!
The Meaning Behind it All
We chose the word ALMA because it directly translates to "soul" in Spanish. We've put our entire heart and soul into this company and Alma perfectly symbolizes the entirety of our hearts and souls that has been put into our coffee, not only by us, but by the various generations before us.
Alma the barn owl is an ode to our farming roots, made up of a heart shaped physique and nose. The scarlet macaws are the national bird of Honduras, they are endangered and found almost solely in the Copan region of Honduras, the location of our family coffee farms. Together, the 3 birds, resemble the 3 founding members of Alma Coffee.
Our colors are also very meaningful, the blue was inspired by the blue on the Honduran flag and also represents the power of flight on the Scarlet Macaw!
More Exciting Announcements:
We are super excited to announce that we are officially roasting in Holly Springs! Our roastery is days out from being open and our official opening day will be announced on social media and our website!
Our cafes are also on the way! We have 2 locations opening this year! Our first cafe will be opening in Downtown Woodstock in May and our HQ Cafe in Holly Springs is anticipated to be opening by the end of the year!

You Can Now Find Us & Some
New Coffee Offerings Here:
facebook.com/myalmacoffee

instagram.com/myalmacoffee