On November 16th, 2020, Hurricane Iota made landfall in Central America with record-setting annihilation. Being only the second Category 5 hurricane to ever occur in the month of November (the last being the 1932 Cuba Hurricane), Iota came just weeks after the tailwinds of Hurricane Eta, another unusually massive storm that by itself would have set records in the meteorology community.
While we felt the effects of Iota and Eta here in the United States through a few rainy weekends, the situation in Central America was truly devastating by contrast: In countries like Honduras and Nicaragua, for example, destruction to local communities is currently estimated to surpass tens of billions of dollars.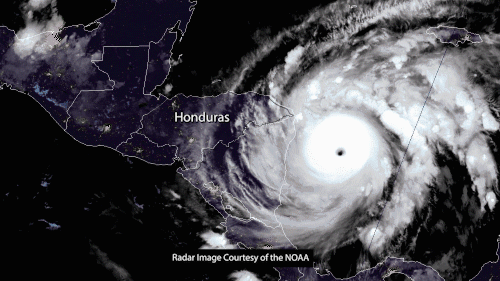 In Corquin, Honduras, where our family farms Finca Terrerito and Finca La Unica are located, the damage caused by flooding and mudslides will take years to completely mend. Although our coffee farms were fortunate enough to not experience the full wrath of either storm, the damage to surrounding communities and their infrastructure systems by the category 5 hurricane forces was cataclysmic.
As the true extent of Iota and Eta's damage became apparent following both disasters, we were overwhelmed with an outpour of disaster relief donations received on Finca Terrerito's GoFundMe.
Today's blog will not only cover the extent to which YOUR donations helped the Honduran community of Corquin recover from the historical devastation experienced in 2020, but what still needs to be done & how you can directly help us speed up the process of recovery!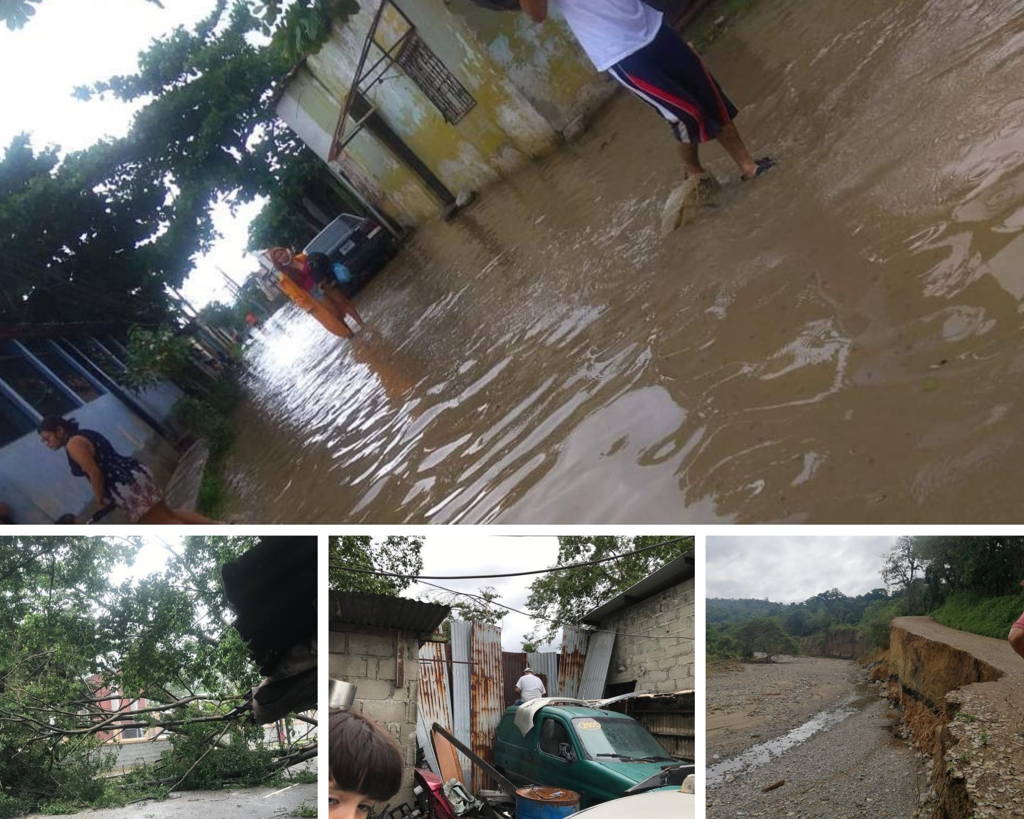 Since Finca Terrerito put out a call for relief donations in late November of 2020, we have hit nearly 20% of our fundraising goal through the GoFundMe alone--raising $8,570 of $50,000. Furthermore, Alma Coffee donated a portion of November 2020 proceeds directly to the relief effort in Honduras, amounting to $3,579.
At first, the proposed $50k fundraising goal was intended for immediate, more generalized relief efforts. Nevertheless, as the true long-term impact of both hurricanes became more apparent, Finca T decided to focus the distribution of relief funds on three major areas of concern: 1) individuals impacted by the storm, 2) community and infrastructure restoration, and 3) preventative measures for future storms.
"We have hit nearly 20% of our fundraising goal [...] raising $8,570 of $50,000. Furthermore, Alma Coffee donated a portion of November 2020 proceeds directly to the relief effort in Honduras, amounting to $3,579"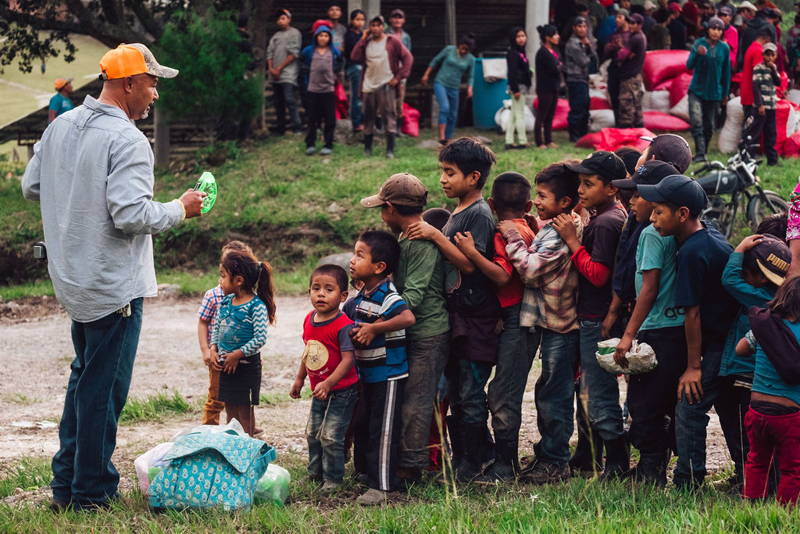 INDIVIDUALS IMPACTED BY THE STORM 👨‍🌾⛈
We wanted to focus the first part of our relief effort on helping those who urgently needed help the most. To take a case in point, let's highlight a few individuals whose lives have been positively impacted by the relief fundraising in a truly meaningful way.
Natanael:
Natanael lives in San Pedro Sula and works at the local airport as a shoe shiner. Over the years, as we come and go from the Honduran airport, the Finca T and Alma Coffee Familia have built a close friendship with him and his family. When Hurricane Eta initially made landfall, Natanael's home was severely damaged n the subsequent flooding and mudslides. Stripped of his worldly possessions, Natanael and his family found asylum converting the front porch of a family friend's house into a makeshift shelter.

That was before Hurricane Iota made landfall only two weeks later.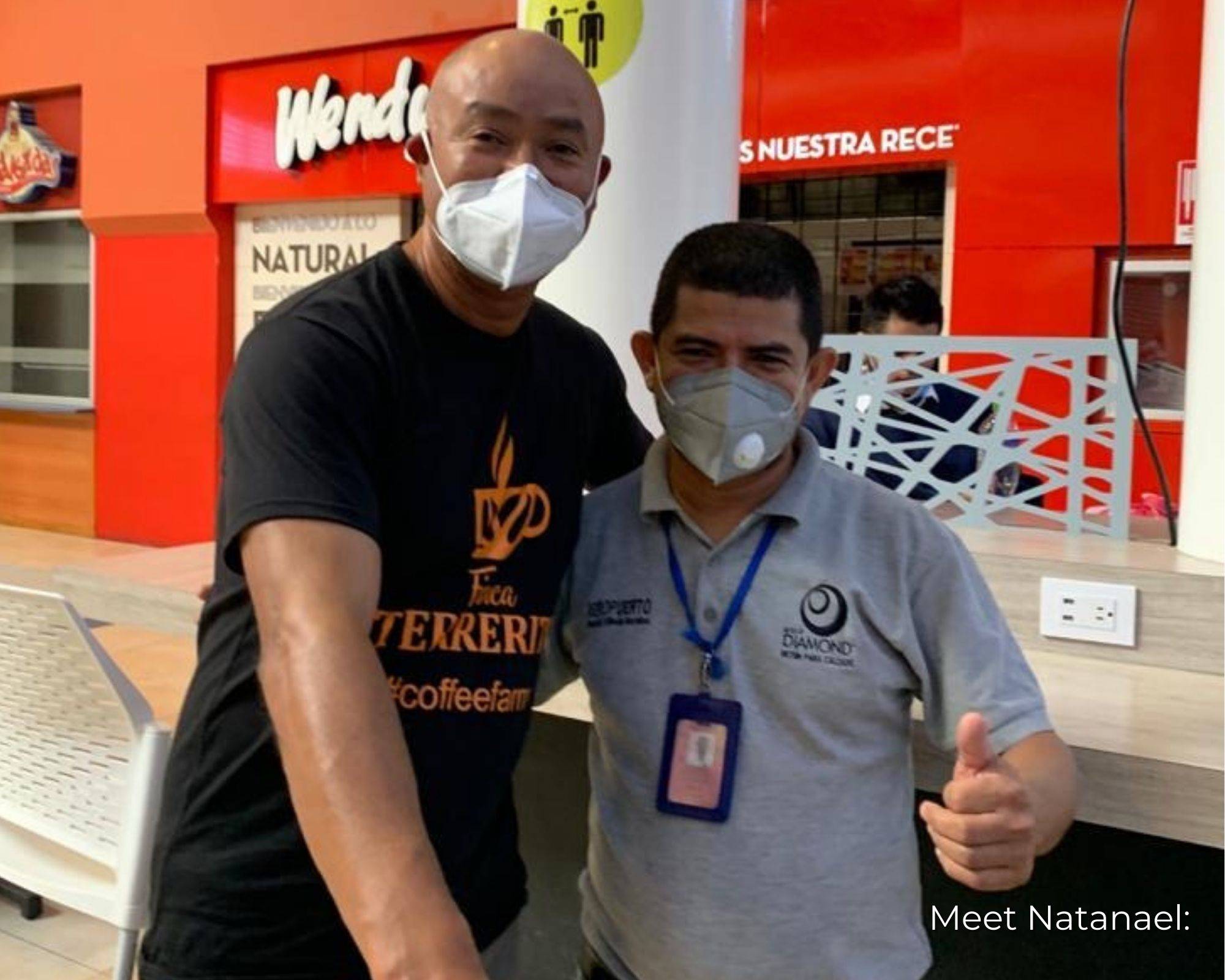 When Hurricane #2 swept through the already ravaged region, Natanael truly lost almost everything: no shelter, no belongings, and nowhere to go. With his family, he left the region of San Pedro Sula to escape the flooding and has since taken shelter in the surrounding mountains.


"When Iota, Hurricane #2, swept through the already ravaged region, Natanael truly lost almost everything: no shelter, no belongings, and nowhere to go."
Supayita:

Other individuals in the area who experienced similar devastation, such as a local nurse by the name of Supayita, were the first line of response in both storms. Supayita lost her husband not long before the destructive forces of Eta and Iota made landfall, but her dedication to her fellow Hondurans in the wake of destruction inspired us in more ways than one.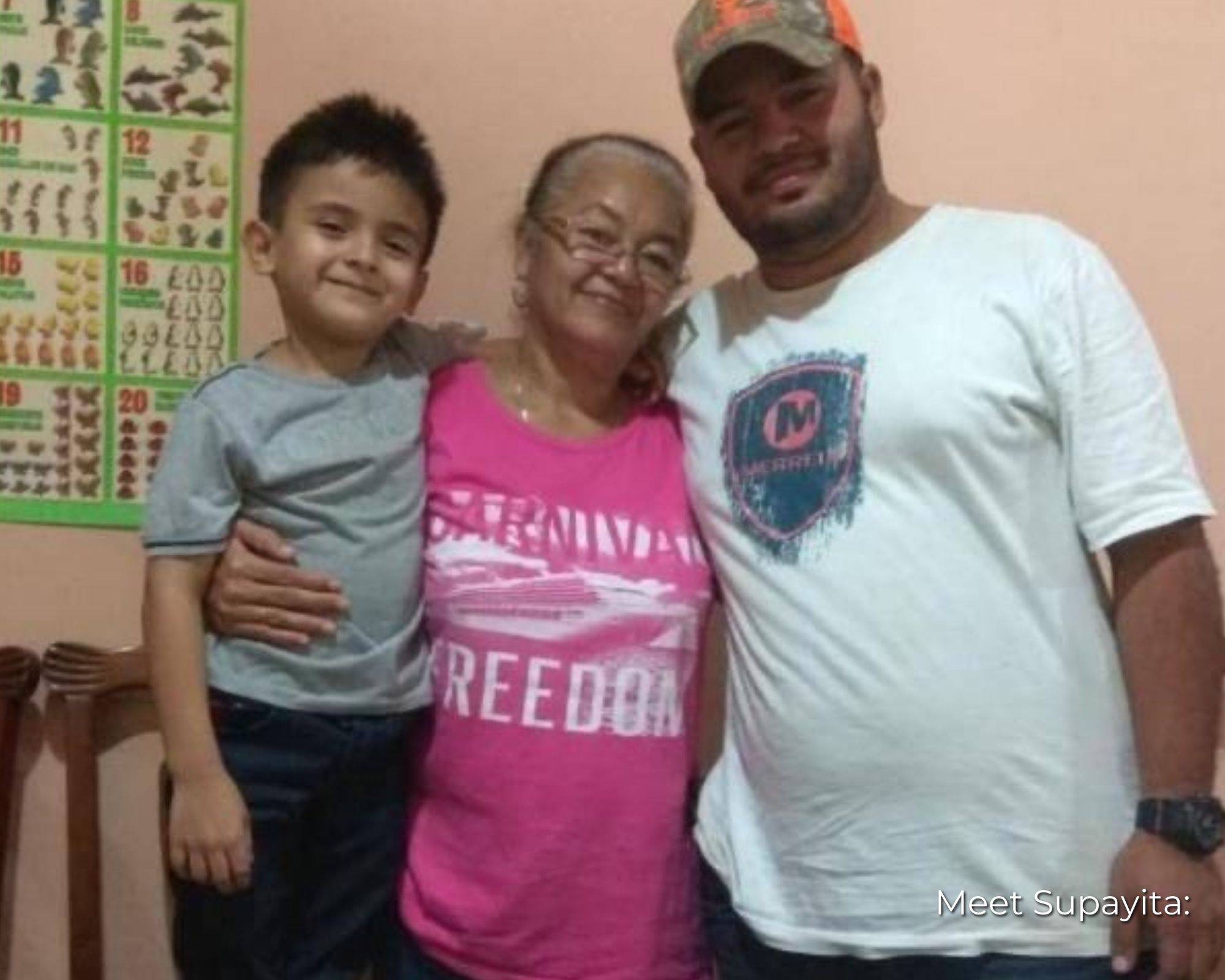 Through donations to the GoFundMe and working with organizations like Cepudo, individuals like Natanael and Supayita were able to directly receive relief funding to start the desperately needed process of recovery and rebuilding. Over 850 individuals received immediate aid through our fundraising efforts that included, on average, 5.5 lbs of rice, 6lbs of beans, 2.2 lbs of Rice & Soy, canned foods, clothing and toiletry items.
There's still a lot of work to be done and people to help, but the impact on individual's lives couldn't have been accomplished without voluntary donations like yours!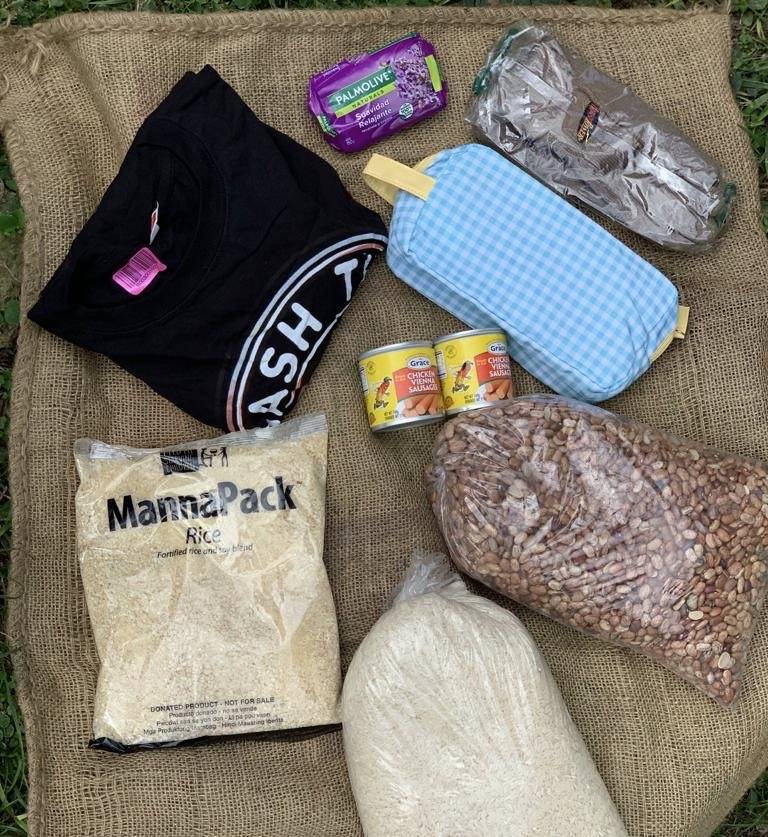 RESTORATION AND PREVENTION 🏗👷‍♀️
When natural disasters occur in the United States, citizens can rely on federal organizations like FEMA to manage and mitigate the damage. This simply doesn't happen in countries like Honduras.
While the destruction to the local community and infrastructure systems is beyond words, the monetary loss was, is, and will continue to be extraordinary in value. Consider, for example, a bridge in Corquin by the name of "Puente Río Aruco." This particular bridge provides the only entrance and exit to the entire community; It is used by everyone to transport anything in and out of Corquin & her surrounding communities—from food items, construction materials, money for banks and S&Ls, and, most importantly, all coffees heading to the port (including Finca Terririto & Finca La Unica).
Even though this particular bridge managed to survive the powerful forces of Eta and Iota, the road that leads to the bridge was washed away in the storm.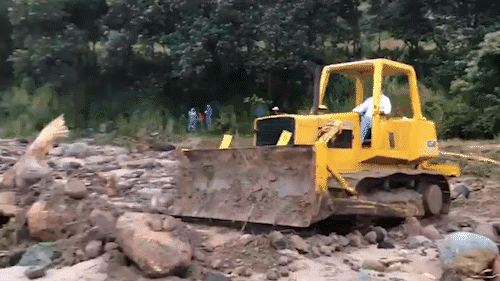 Following the hurricanes, Finca Terrerito dedicated the farm bulldozer, countless hours of labor, and any necessary resources to clearing debris and blockage from the damaged roadway. Without this effort, the only path in and out of road would have been completely blocked.
However, although swift action on behalf of Finca T and Corquin town officials helped mitigate the blockage to commerce around the Puente Río Aruco bridge, concern over the infrastructural integrity of another bridge, "Puente de Los Muertos" (or the "Dead Man's Bridge" in English), increased in the days and weeks of recovery efforts.




An effort to Preserve The "Dead Man'S" Bridge 🌉
Similarly to Puente Río Aruco, the historic town bridge of "Puente de Los Muertos" provides a crucial crossroad to and from Corquin. It was originally built for horse & cattle carriages over a century ago (our best guess) with bricks made from mud and egg whites. Because it provides the only path to the town cemetery, the "Dead Man's" bridge couldn't be more appropriately titled. But, it is used as a path for funeral processions just as frequently as it is used by coffee farmers to transport goods to the local market.

Even before Iota and Eta, Puente de Los Muertos was succumbing to frequent and weighty industrial transportation methods in the 21st century and risked total collapse. Now, more than ever, locals are concerned that erosion from recent flooding could mean devastation under the right conditions.
To combat the possibility of yet another devastating infrastructure failure, Finca Terrerito took charge to assist town officials in building a completely new road and bridge that can withstand modern industrial use & any severe flooding. This effort is not only preventative in nature, it will preserve Puente de Los Muertos for many future generations to cross.
Although this project will be tedious and expensive with an estimated price tag of $72,000, it is 100% necessary in preventing a total infrastructure collapse in the event of another storm or even under continued heavy industrial use.



Is there anything I can do to help? 👀
So, are you wondering what you could do to help us restore the beautiful Honduran community of Corquin and help us improve the lives of those who call it home? We love that!
Our biggest obstacle continues to be raising enough money to start construction of the new bridge in Corquin. Donating to the Finca Terrerito GoFundMe (below) will put cash directly into the hands of those who need it most: local relief construction workers and Finca T volunteers.

Any contribution, big or small, is appreciated beyond what could be adequately described in words alone. Our farms and their surrounding communities have already shown an admirable level of perseverance despite being although devastated by the tremendous forces of nature only months ago, but there is still a lot of work and fundraising left to go!
Donate today and help out the relief efforts of our family farms in Honduras. Without them, the delicious coffee roasted at Alma would cease to exist. ☕️💙
Did you like this week's blog post? Sign up for our email newsletter to get notified when our weekly blog post drops! 💌
Sources:
1 https://reliefweb.int/report/honduras/latin-america-caribbean-2020-hurricane-season-situation-report-no-4-500pm-est-20
2 https://www.noaa.gov/
Written by: Kelley Bostian