Last week, we rescued and befriended an injured hawk who was using Alma Coffee's front porch to take shelter from the Canton, GA elements.
The entire event was captured on an IGTV live stream, and the Hawk showed immense gratitude and compassion for the Alma Familia as well as Heather, our new friend and professional hawk capturer who helped transfer him to the Chattahoochee Nature and Wildlife Rehabilitation Center.
That being said, we were recently saddened to learn of Mr. Hawk's passing at the aforementioned rehabilitation center, and wanted to dedicate a space on the Alma-nac Blog to honor his life, capture, and memory.
If The Hawk also made a positive impact on your life in the last few weeks since he joined the Alma Familia, please drop a comment below and say a few words in his memory.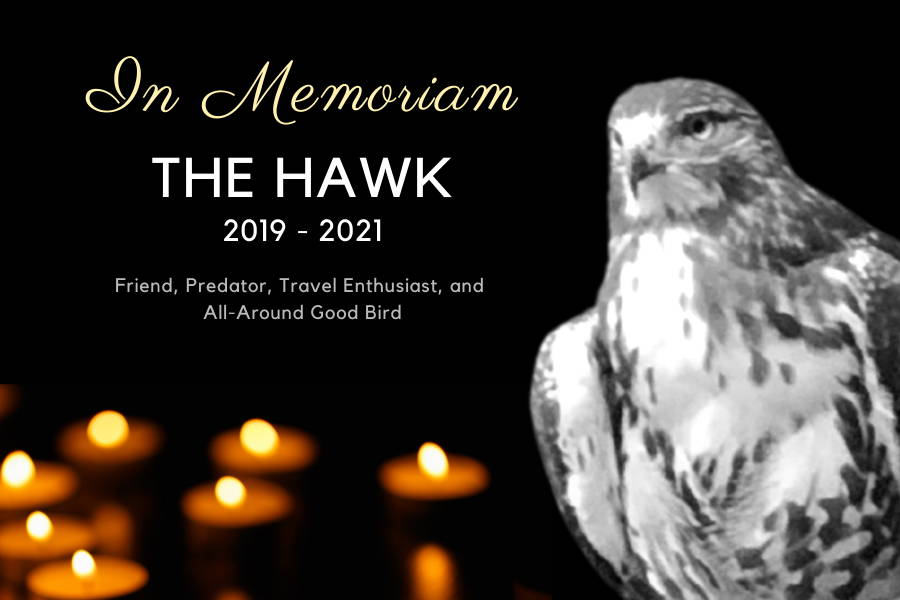 We're saddened to announce the passing of The Hawk, estimated age 2, who metaphorically flew away from this world on Thursday, August 12th at a local Nature and Wildlife Rehabilitation Center after experiencing life threatening wing complications that resulted in him never being able to fly, walk or perch again. Rescuers and veterinarians believe this could be the result of an intense hawk-on-hawk midair fight or an encounter with an even fiercer predator, but it's too early to tell.

As a lifetime resident of the Canton, GA area, The Hawk participated in seasonal small mammal hunting. Friends and co-workers describe The Hawk as the "best low glider" in local hawk circles, and small animals everywhere feared his piercing screech.
The Hawk is survived by his 8 children and wife, Mrs. Hawk, all of which described The Hawk as a "loving father and apex predator."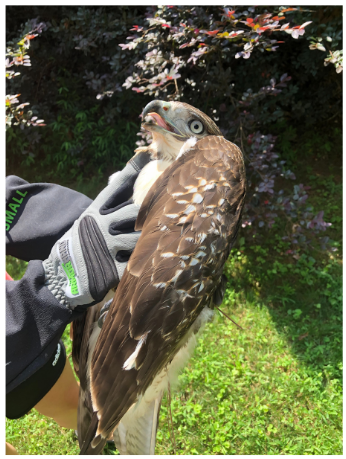 The Hawk will be missed by the entire Alma Familia, especially Leticia, Matt, and Kelley, who all risked their lives to save him amidst a chaotic live stream event last week. And, speaking of live streams, The Hawk's memorial service will be streamed on Alma's Facebook this Tuesday, August 24th at 11am EST.
The Hawk's survivors and family, including Mrs. Hawk and their 8 beautiful baby chicks, will be present to screech at visitors and share their favorite hawk memories.
Memorial Service
Thursday, August 26th | 11am to 12pm
Alma Coffee Roastery | Streamed on FB and IG
Watch our livestream hawk rescue highlights: