The time for Alma Coffee's ONLY sale of the year has finally arrived—and what a time it is!
In this week's blog, we'll be breaking down every Black Friday and Cyber Monday deal available on our website from 11/22 to 11/29 and giving you the perfect coffee gift strategy this holiday season. Be sure to drop a comment below if you have any questions about our Black Friday sale!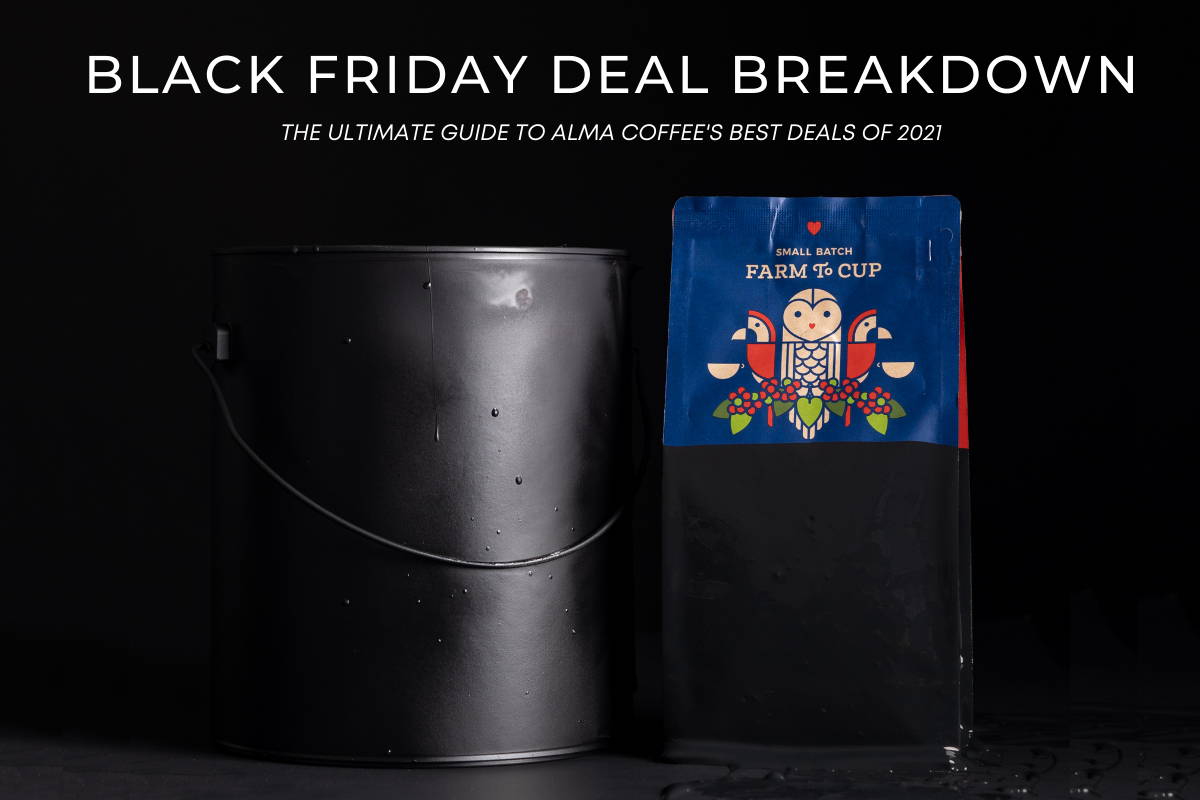 This year, from 11/22 to 11/29, we're offering site-wide buy one, get one 50% off deals on all your favorite roasted coffees as well as three free gift add-ons for qualifying purchases of $25, $50, and $75 dollars.
The best part? These deals are running for an ENTIRE week. Anyone who's been a fan of Alma Coffee for some time knows we rarely run deals, so if you're still looking for an extraordinary Christmas gift that won't break the bank you'll want to take advantage of this limited once-a-year deal (and avoid shipping delays, too!).
We'll kick this listicle off with the biggest and best deal of them all: buy one, get one 50% off on ANY of our roasted coffees.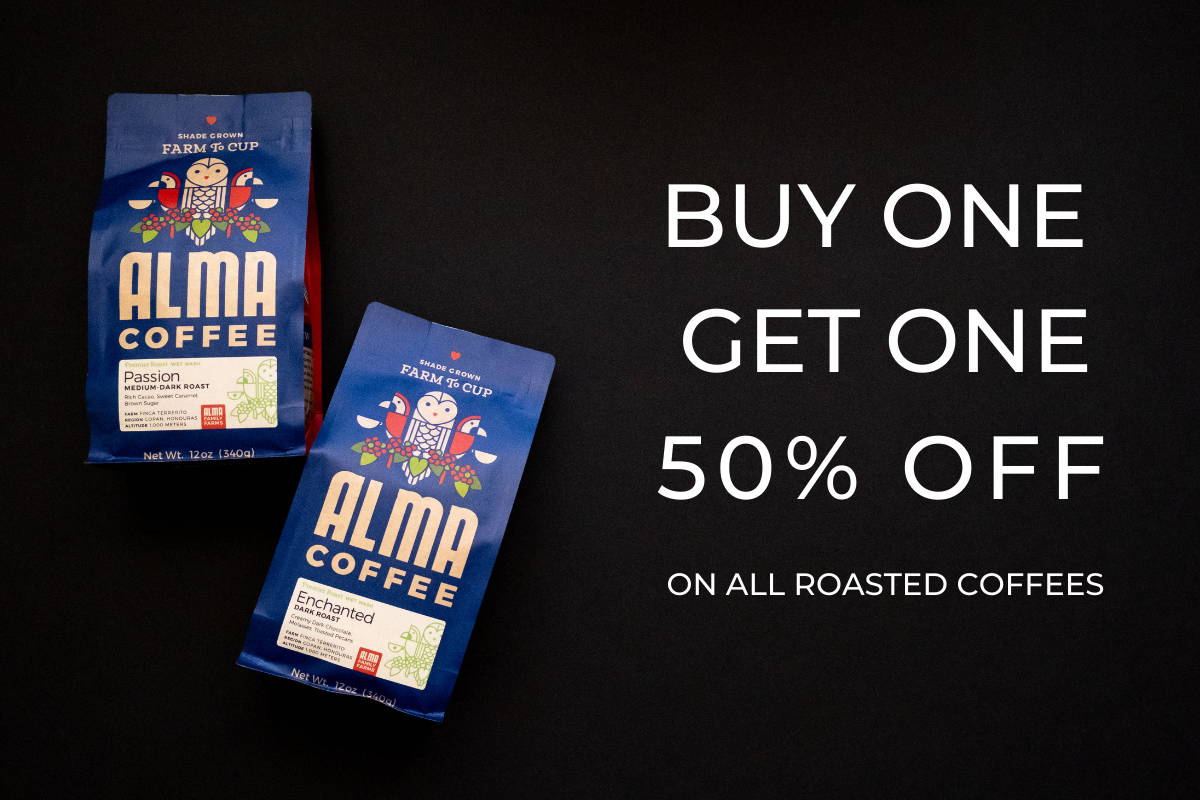 Don't clean your screen—you read that right!
From 11/22 to 11/29, every roasted coffee on our site (light, medium, dark, and even secret menu items) qualify for this amazing deal. Simply add all the coffees you want to your cart and the discount will automatically apply at checkout.
If you're wanting to stock up on as much of these savings as possible without the coffee going stale, we recommend investing in one or two of our Airscape Re-Sealable canisters to keep all of those Black Friday purchases fresh until the very last drip.
The deals don't peak here, however: we wanted to give the Alma Familia a reason to shop until they *figuratively* dropped!
Free Coffee Sack with $25 purchase
If you hit the $25 amount while stocking up on Alma Coffees or custom merch items, you get something that's very near and dear to our hearts as farm-to-cup roasters…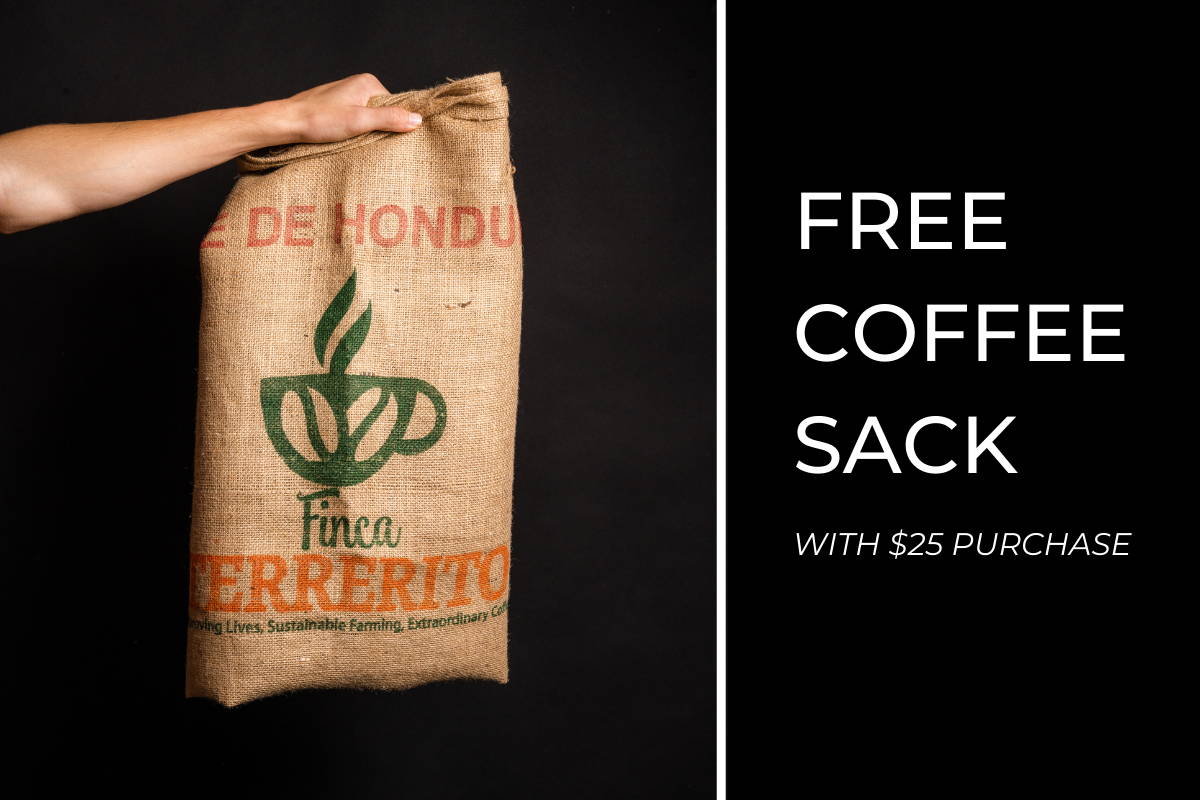 These burlap coffee sacks are used to ship unroasted green bean coffee from our family farms in Honduras all the way to our Georgia Roastery here in the U.S.
Over the years, we've been quite surprised and just how creatively people use or repurpose the burlap sacks they've bought from us outside of unique wall decor: from burlap tote bags, burlap Christmas tree skirts, and even burlap quilted blankets!
Why stop here though? You could get an EVEN BETTER free goodie from us if you keep building your cart…
Free Tote Bag with $50 purchase
Once you hit $50, you've hit a whole new realm of free stuff: free shipping AND a free custom Alma tote bag.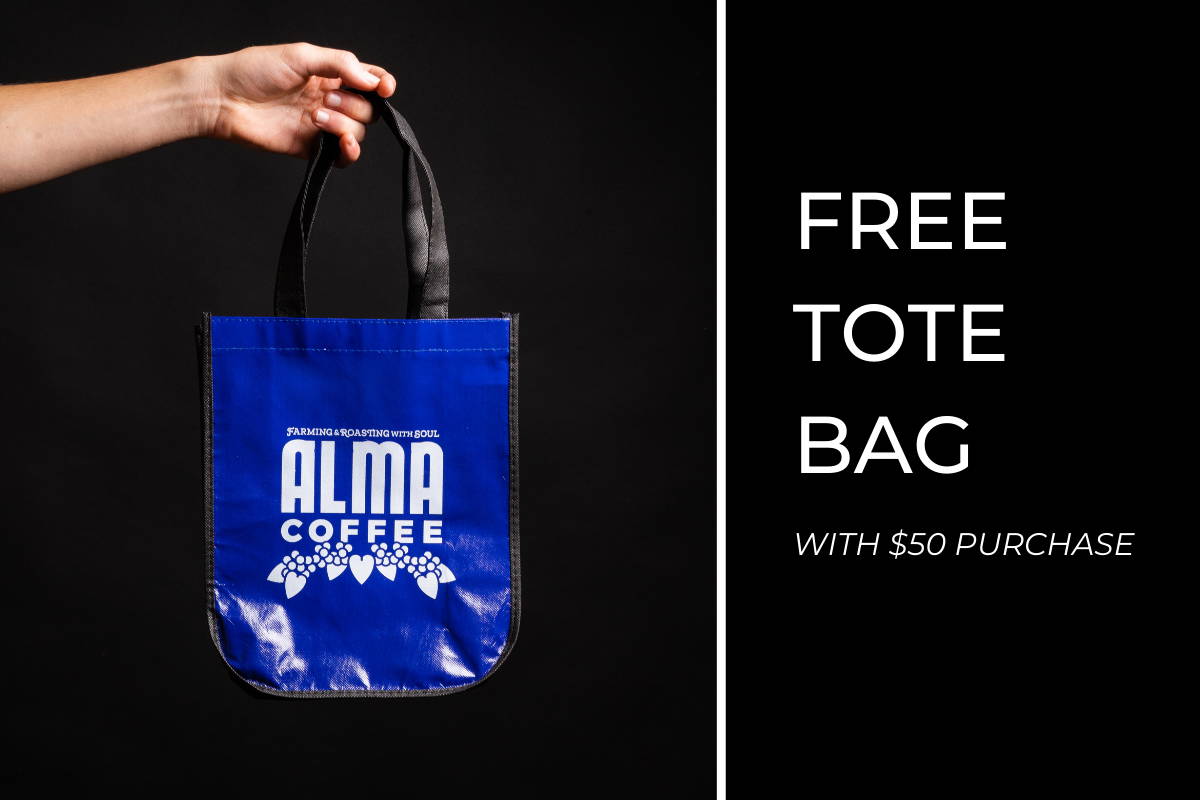 That's right: not only do we offer free shipping on orders over $40, but spending an extra $10 or $15 on something like a Waffle Knit Alma Beanie or Custom T-Shirt gets you a FREE Alma Tote Bag on orders of $50 of more!
These tote bags are perfect for all your tote-ing needs! Take them to the grocery story to support your love of direct trade coffee, or use it to organize all of that random stuff that's been bouncing around in your trunk the last few months…
Regardless, spending $50 during our 1-week Black Friday sale extravaganza gets you this amazing tote at checkout—but why stop there?
Free Processing Vial with $75 purchase
If you've read this far, we have a feeling you're looking to go big with us for this year's Black Friday sale. That's why we have a new and unique free item for those coffee lovers willing to spend a minimum of $75 during this sale.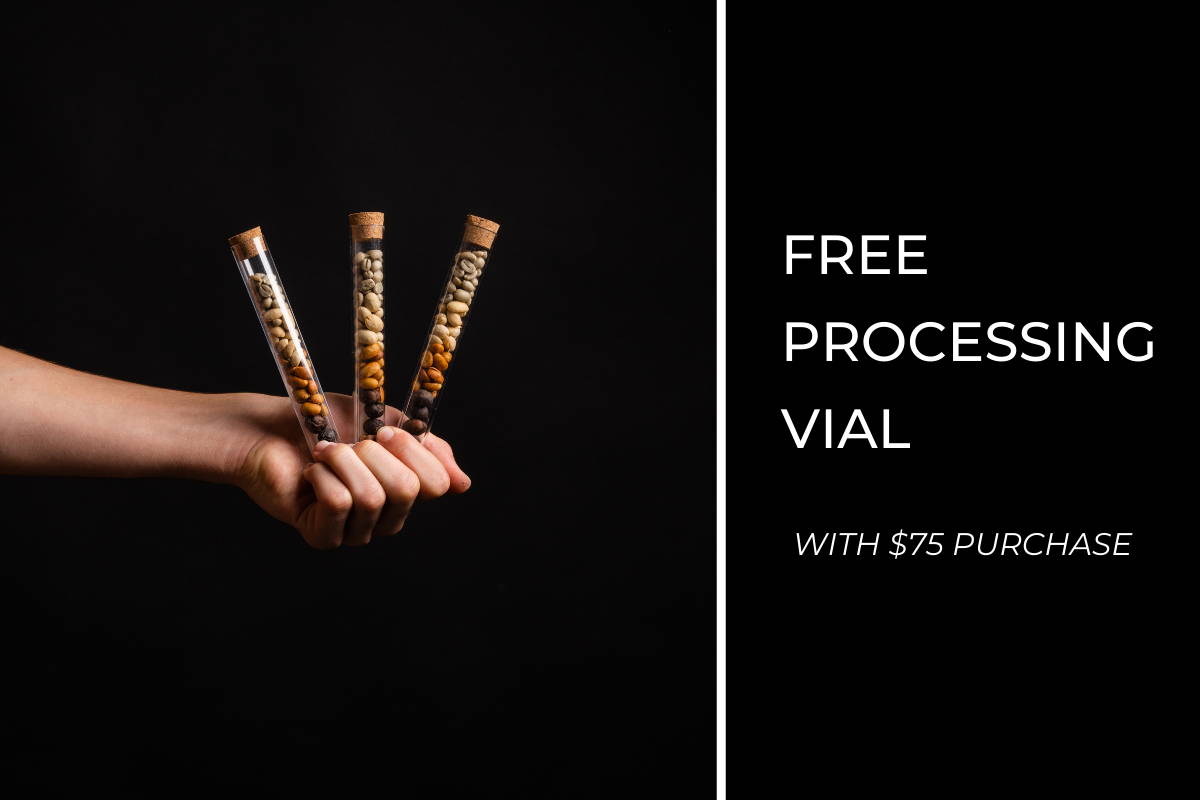 We've waited for months to release these processing vials to the Alma Familia.
Each coffee vial shows the different processes of coffee that happen at the farming level: the natural process, the honey process, and wet wash and then finally the exportable product, green bean.
So what makes this so special? These processes in 'husk' form are NOT exported and incredibly difficult to find in the United States since they are typically found already dehusked.
These rare coffee processing vials are perfect for your coffee alter at home or as ornaments on a tree, and we think they single-handedly encapsulate the farm-to-cup journey and the sheer amount of steps throughout the entire coffee farming process. Read our blog about coffee processing to learn more about how our family farms process your coffee!
Hurry, these deals won't last long!
The best coffee deals this year are only lasting a week and won't be back until November of 2022, so click the button below to start stacking your cart with buy one get one 50% off on all our coffees and exclusive free merch.
As always, be sure to subscribe to our email newsletter below to stay up to date on the latest deals and Alma Coffee happenings beyond Black Friday, and be sure to drop a comment below with any questions you have about this year's Black Friday extravaganza!
Written by: Kelley Bostian