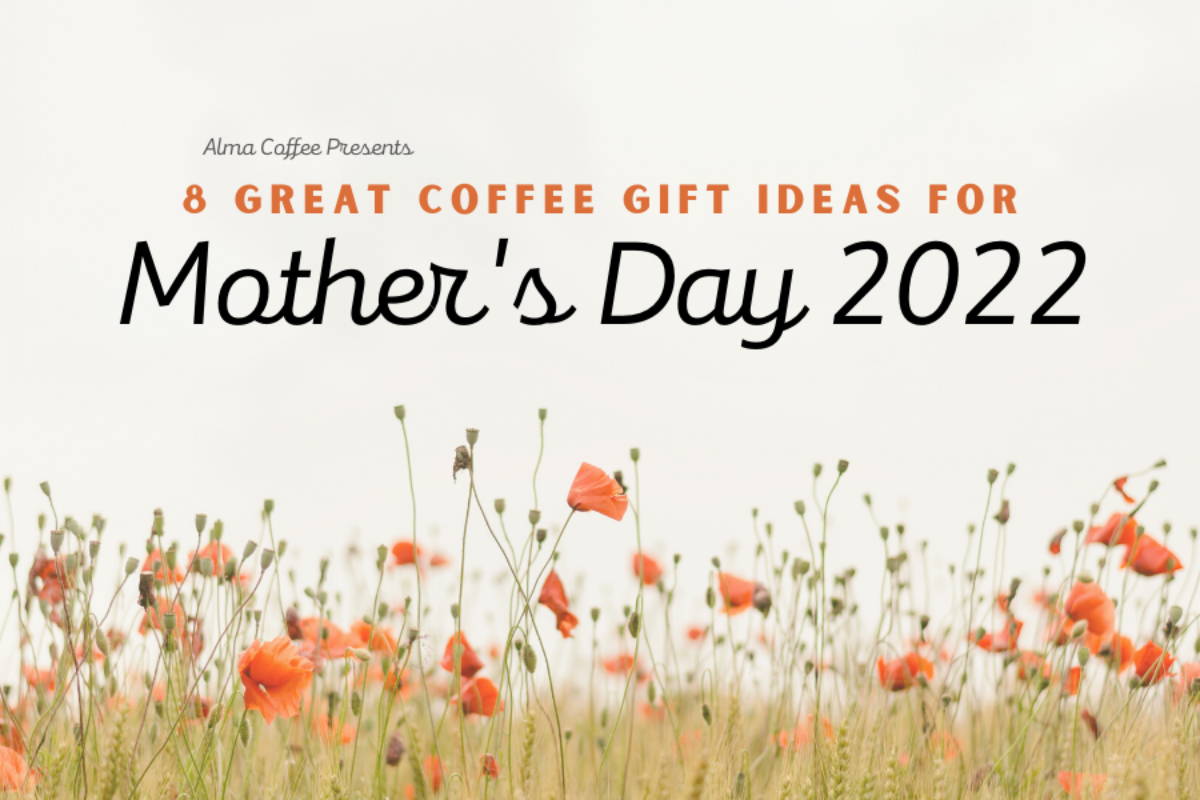 Every single year in early May, the human race bands together for 24 hours to appreciate our Mothers—you know, that special person who brought each and every one of us into this world—and this special one day event presents a unique opportunity to showcase our appreciation in the absolute best way we know how.
For some, Mother's Day is an opportunity to treat our favorite parent with a spa day, nice brunch, or a much-deserved gift; but, for others, finding that perfect treat for your mom isn't always the easiest task...
If your mom is the type of person who starts each and every morning with a cup of coffee, then you came to the right corner of the internet in search of great *coffee* gift ideas: In this week's blog, we've organized a quick list of 2022's best Mother's Day gift ideas for all budgets and coffee mom preferences in order to help you find the coffee treat for mom.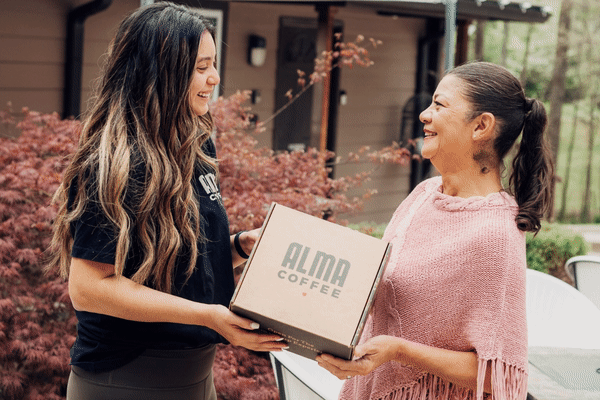 Ready to get a-brewin' on this year's Mother's Day Gift Idea list? Let's kick things off with something every coffee mom shouldn't live without...
1. THE PURRR-FECT COFFEE MUG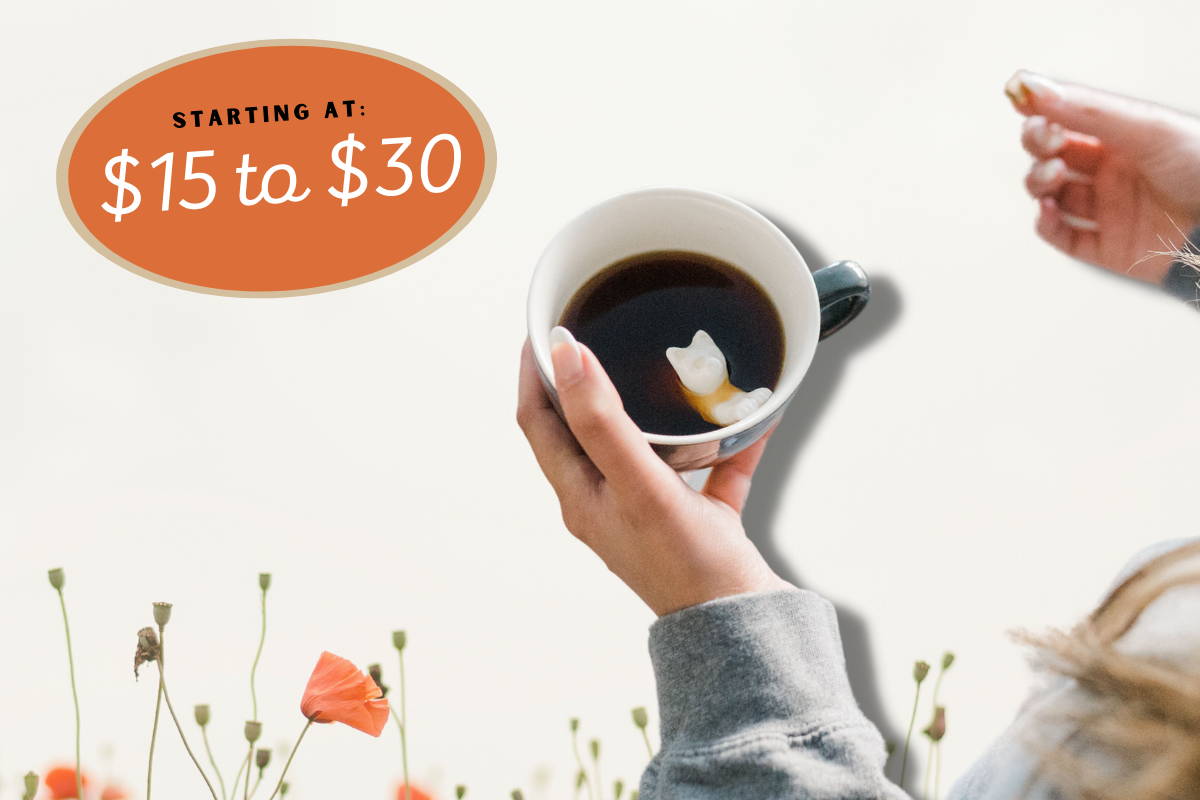 A good cup of coffee isn't complete without a… err… cup?
If your mom is anything like the writer of this blog's mom (yes, I'm calling you out Meredith), then you know how important it is for your mom to start each morning with a different coffee mug from her vast collection of souvenir, novelty, and quirky quote themed coffee mugs.
From a mug with a little kitty cat in it to hand-crafted Alma Coffee mugs that illustrate the farm-to-cup coffee story, Coffee moms everywhere appreciate a good morning mug to sip their favorite beans from, and that's why we want to draw your attention to our favorite coffee drink ware product of 2022: Creature Cups!
Shop Creature Cup Mugs here.
2. mother's day gift bundles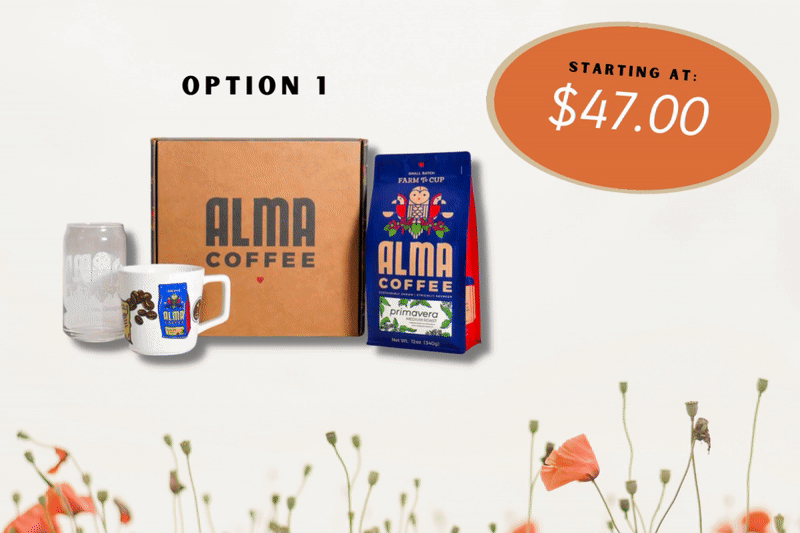 Speaking of coffee mugs, wouldn't it be cool to get your favorite coffee mom an all-in-one bundle that includes delicious coffee AND matching drink ware?
Here at Alma, we understand the average person spends approximately $200 on Mother's Day gifts each year, which is why we wanted to craft a generous coffee gift box that doesn't break the bank.
Our 2022 Mother's Day gift boxes, coming in two different options, include exactly what your coffee loving mom needs this upcoming Sunday: a bag of delicious freshly roasted coffee, a special coffee mug, and an Alma-themed can glass for cold coffee days. Shop our exclusive & beautifully packaged gift bundles today to give your mom the gift that keeps on giving!
Shop for Alma Coffee Mother's Day Gift Bundles here.
3. A Fancy new Coffee Machine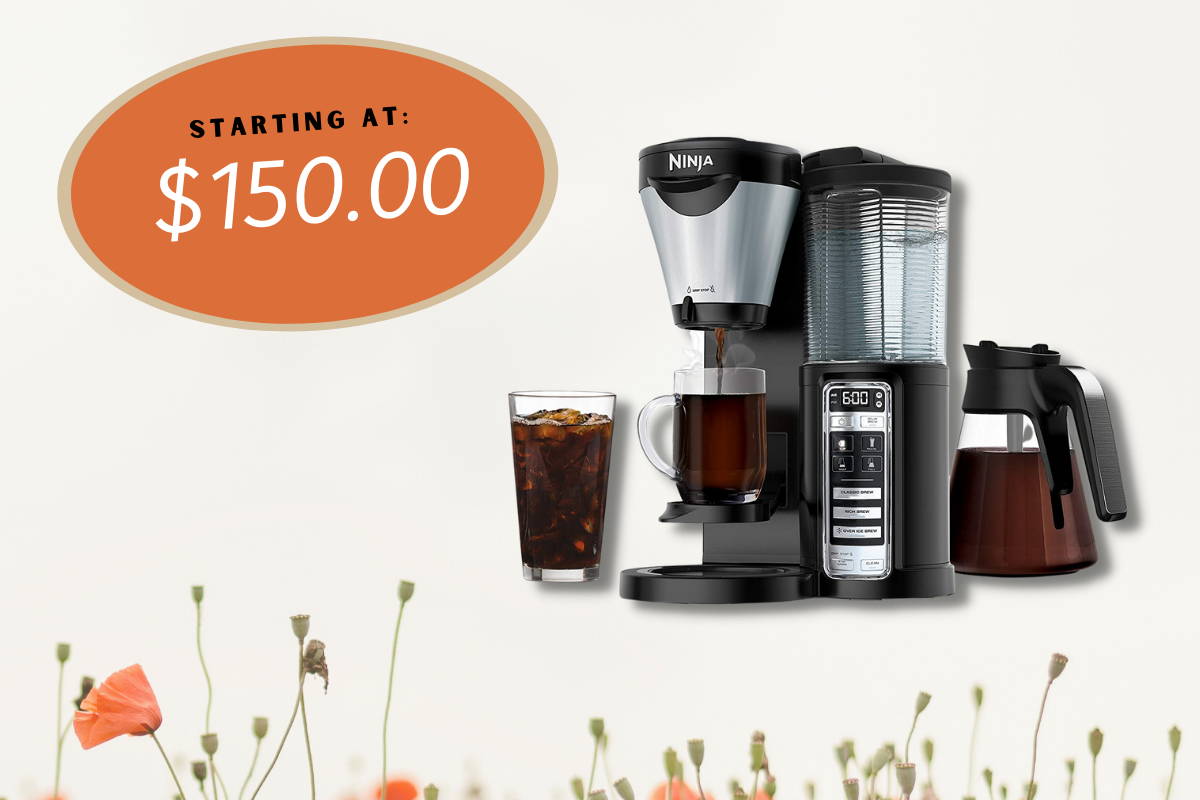 Has your mom been using the same $20 drip coffee machine since the day you were born? Why not upgrade her brewing experience this Mother's Day!
Believe it or not, the method used to brew coffee has a pretty big impact on the final taste, which is why there are literally hundreds of different machines and methods out there that claim to be the best.
If you're looking to treat your mom to something very special, the Spinn Coffee Machine or Mocca Master are top of the line options; For something a bit more budget friendly & high quality, however, we can't recommend the $150 Ninja Auto Brewer enough.
If this is the route you're taking this Mother's Day, keep in mind that quality coffee equipment lasts forever—so if you're going for a gifted upgrade, make sure to make it count!
4. Cold Brew coffee maker
Whether it was planned this way or not, Mother's Day falls right on the opening days of Summer season, and if your mom is a ritualistic coffee drinker then we're willing to bet she enjoys the occasional glass of iced coffee during warmer weather.
Give your mom the gift of delicious at-home cold brew with the Hario Cold Brew Coffee maker! The Hario Cold Brew Coffee maker simplifies the process of making cold brew from home into an easy to follow science, making it the perfect gift for all types of coffee drinking moms regardless of how much they already know about manual coffee brewing.
This gift pairs well with Alma's Frio Cold Brew Roast and our Cold Brew Video Guide which quickly breaks down how to use the Hario Cold Brew Maker in a short walkthrough.
Shop Hario Cold Brew Makers here.
5. Rechargeable Milk Frother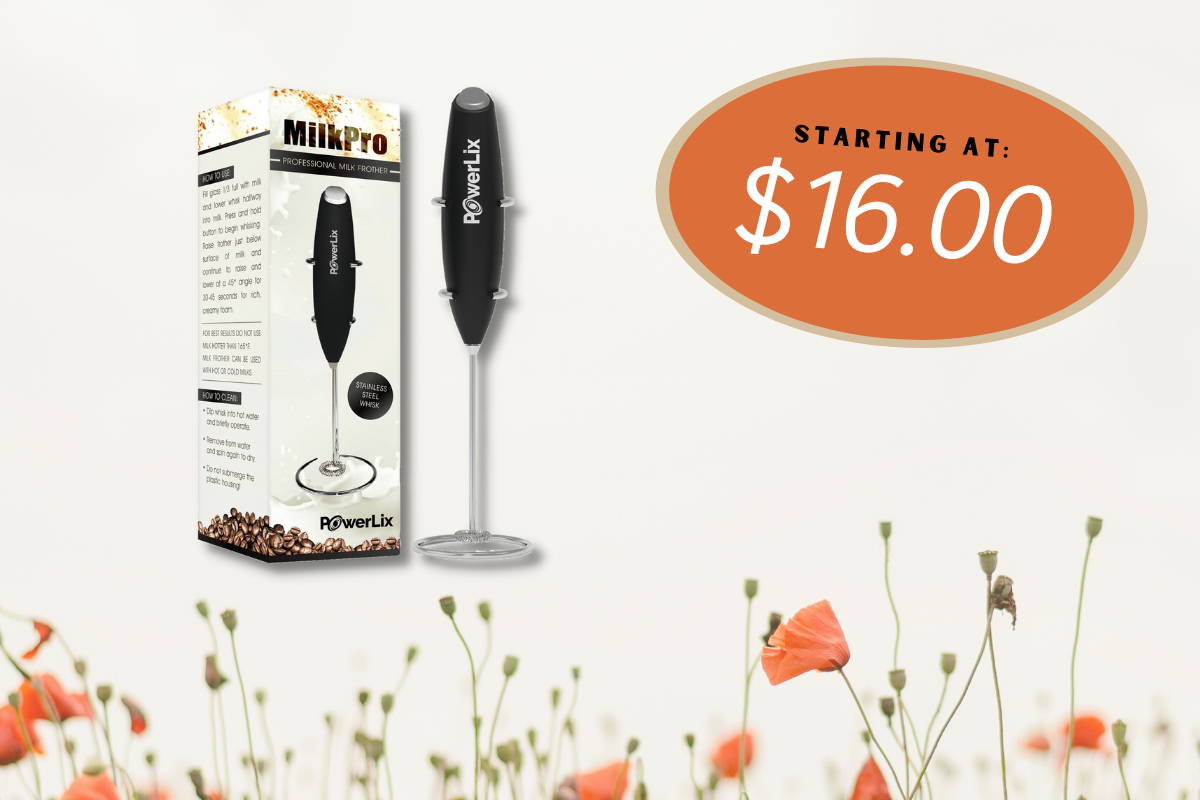 Has your Mom ever wished she could replicate the frothy texture of her favorite café drink without investing in an entire espresso machine?
For only $16, you can turn dairy, oat, and nut-based milk into a creamy cold foam that rests perfectly atop any freshly brewed cup of coffee (especially nutty coffees like our Passion roast). This is a great, budget-friendly gift for Mom that will very likely become a staple fixture of her morning coffee ritual.
The PowerLix milk frother is battery powered and comes with a stainless steel stand for easy countertop storage. The frother is also made of high quality, food grade stainless steel ensuring that your PowerLix frother will never rust.
Shop for PowerLix Milk Frothers here.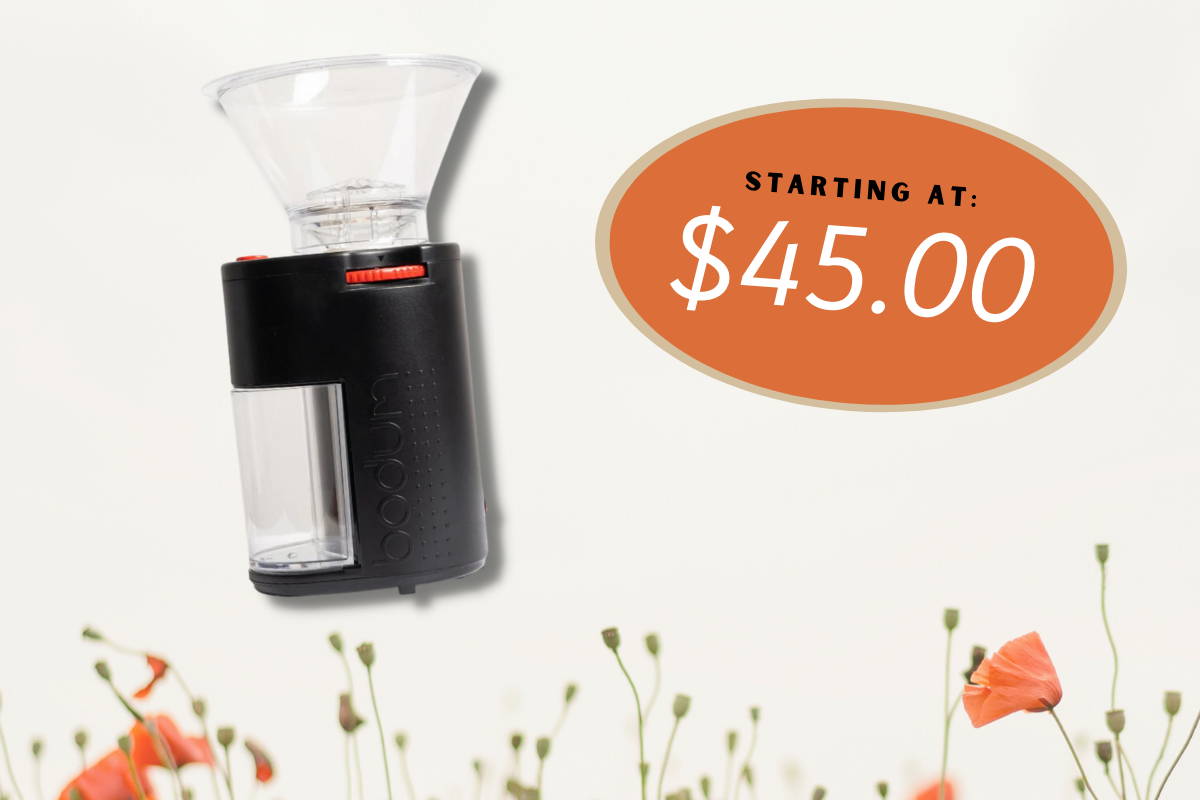 One great way to gift your Mom an even more delicious morning coffee experience is by gifting her a quality Burr grinder, and they aren't as expensive as you might think!
For those that are skeptical, we recently explored the pros and cons of grinding coffee from home in another blog and concluded, with 99% certainty, that buying whole bean coffee and grinding from home makes a massive difference in quality.
Give your mom the best at-home experience possible with a quality Body Burr Coffee Grinder that is easy to use and doesn't break the bank! Just like with our other coffee gift suggestions, this one pairs very well with a fresh bag of whole bean coffee so you and your mom can experience the freshly ground difference together on Mother's Day morning, afternoon, or whenever she likes her daily cup!
Shop for Burr Grinders here.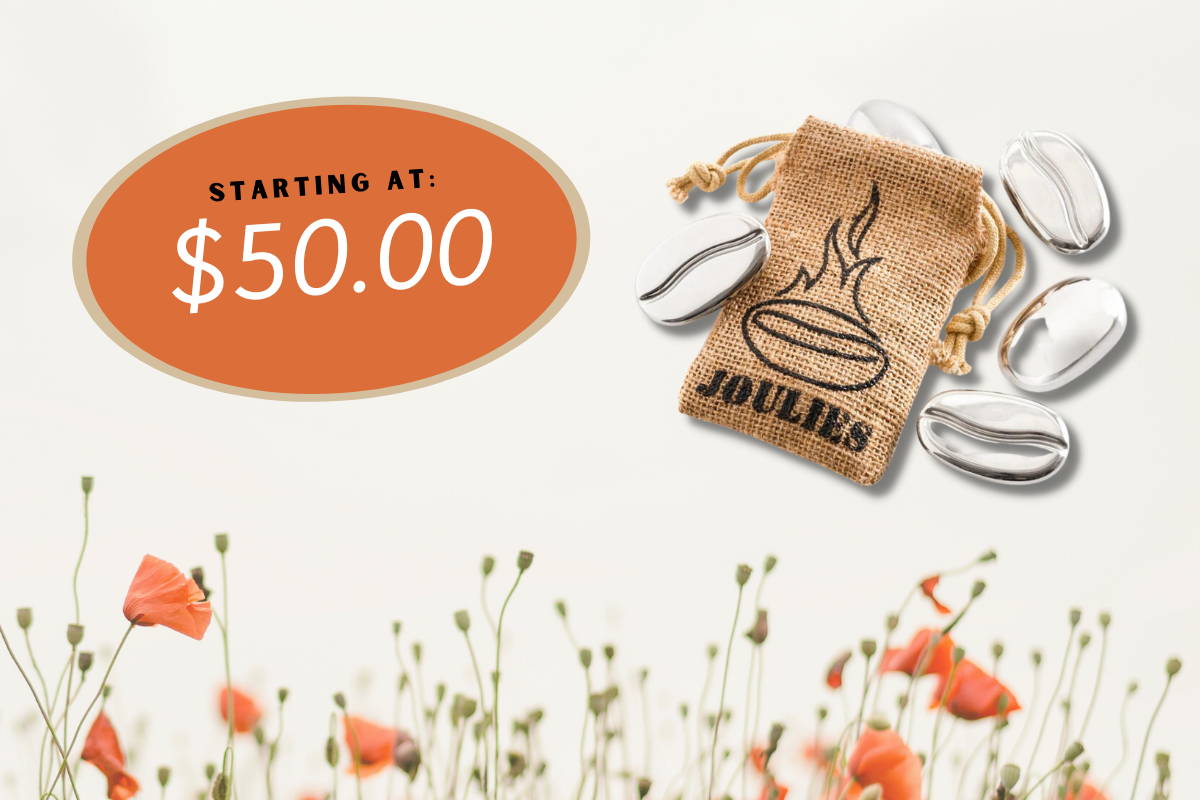 We've all been there: you're in a rush, coffee is freshly brewed, and before you can even think about what your doing—OUCH! You burned your tastebuds to a crisp on that first sip!
Coffee Joulie's are really a gift for anyone that enjoys coffee from home, but we know that coffee loving Mom in your life will especially appreciate the novelty of this gift; These bean-shaped metallic devices are designed to keep your coffee at the optimal drinking temperature by absorbing heat when your beverage is too hot and releasing that stored heat when it's too cold.
We honestly didn't believe they worked until we tried it out for ourselves here at Alma, and let's just say we weren't surprised to learn Coffee Joulie's originated as a pitch on Shark Tank. Give your Mom the gift of "goldilocks" coffee beverages for only $50!
Shop for Coffee Joulies here.
8. Coffee gift subscription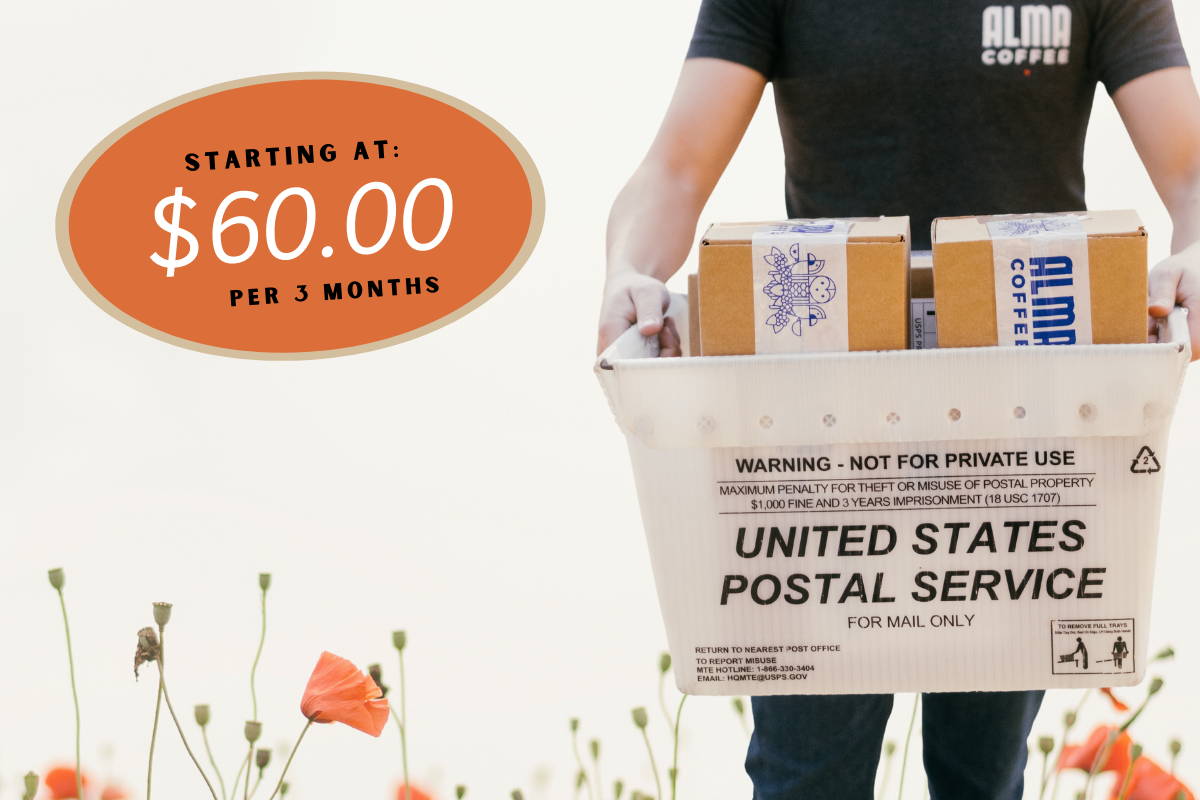 We'll close this year's Mother's Day gift idea list with something that truly keeps on giving: a Coffee Club Subscription.
Coffee subscriptions services are a lot like Netflix in that they started off as a novel concept and quickly grew with the needs of coffee lovers who craved convenience and variety. With many different companies laying the groundwork for the future of the coffee subscription industry as we type this blog post, it's a great time to get your favorite coffee mom in on the ground floor with a 6 or 12 month coffee subscription.
Another great coffee subscription option is right here at Alma: give your Mom a 3, 6, or 12-month subscription set to her coffee habits and let us take care of the rest!
Shop for Coffee Club Gift Subscriptions here.
What did you think of this year's coffee gift list?
We hope this list of Mother's Day coffee gift ideas led you right where you needed to go or, at the very least, sparked inspiration to keep looking for that perfect coffee gift.
There were some pretty cool coffee gadgets and gizmos we came across in our research, so Let us know in the comments which gift idea you might end up just buying for yourself!
If you like what you read, be sure to subscribe to the Alma Coffee email newsletter below to stay up-to-date on all of our latest blog posts, coffee gift boxes, and more!
Written by: Kelley Bostian